When you decide to ask your girlfriend to marry you, you're taking one of the biggest steps of your life – and the engagement ring you buy should reflect the value of that moment. A marriage is a joining of two lives, from which more lives usually spring. That is why no expense should be spared for the ring and the organization of the whole event. You can opt for gold diamonds, topaz or exceptional emerald engagement rings depending on her favorite color and plan your engagement theme around it.
Generally-speaking, a central diamond is a good choice. If you're uncertain about her favorite color and you don't want to ask too many questions risking her to find out about the surprise, sapphires and emeralds tend to be popular options because of the sheer depth of color inherent in the gemstone. Opting for a gemstone has the advantage of being resistant to the considerable damage that everyday wear-and-tear can cause. In the following article, you'll learn more about what to pay attention to when shopping for an engagement ring.
There is a Variety of Different Shapes
Symmetry is one of the most crucial aspects of diamond rings. There are nearly a dozen traditional shapes, with the circular shape being the most common. Of course, you needn't restrict yourself to this cut; you haven't seen elegance until you've seen an emerald halo cut, for example.
You can choose from tear drops, trapezoids, pearls and ovals for a more unconventional cut. Your ultimate decision should be based on what her preferred shape would be. Flip through some magazines; then, enlist the help of one of her girlfriends as to her preferences, look at the shapes of the jewelry she likes to wear – princess cut, cushion cut or halo? Perhaps something different? You can pull this off without giving away the surprise of your impending proposal.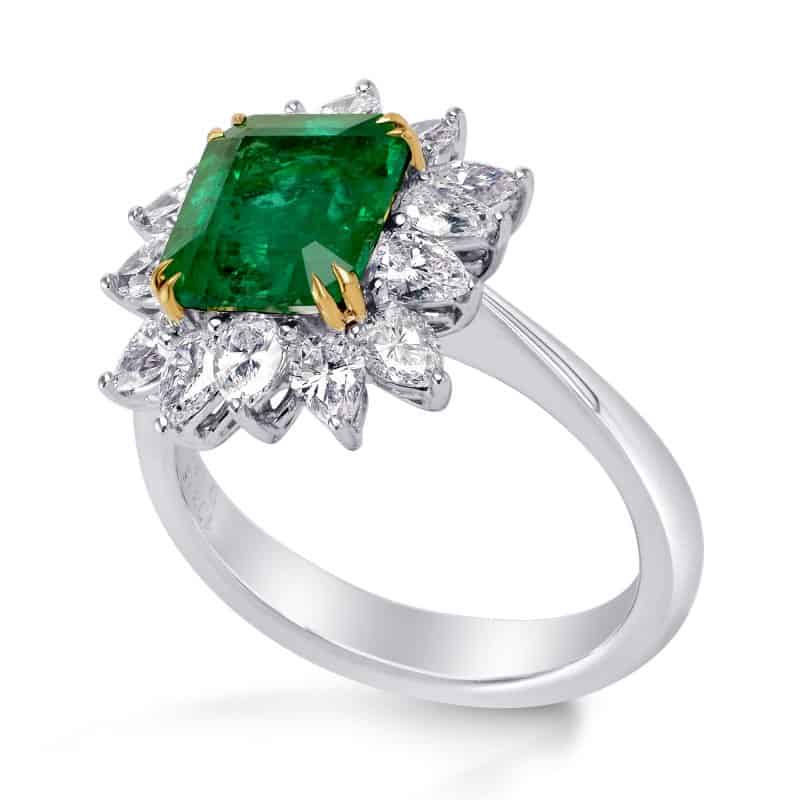 There Are Many Ring Style Options
For this part, you can simply check out the style your girlfriend currently wears – many women wear rings regularly. Chances are, the ring style she already wears is her favorite style. Similarly, when you enlist the help of a friend as in the above case, make sure he or she discovers at least three style options you'll be able to choose from.
The band surrounding the diamond itself can come in a wide range of precious metals. You should know whether she loves the sheen of white gold, platinum, rose gold or yellow gold against the color of her skin, and choose accordingly. Platinum is the highest quality, and rarely ever gets any complaints.
What's Her Ring Size?
This is the easiest thing to figure out – especially if she already wears a decorative ring or two. If she has a jewelry box, then surreptitiously borrow a ring from it and get the size estimate from a certified jeweler. You could also use your phone, take a picture of it next to something else as a reference and ask the professional for the size. If your loved one isn't a big jewelry fan, don't worry. You can have the ring resized of it turns out it's too big or too small. It isn't something to worry about too much – the point of the proposal is to let her know about your intentions in spectacular fashion. After she says yes, you can have the ring resized to fit her finger perfectly.
After all this is finished, now is not quite the time to breathe the biggest sigh of relief – she's not your wife yet! Plan the wedding with your eyes towards what looks to be a bright and happy future.