Getting married is a wonderful moment in life. But getting married to your childhood sweetheart is more fantastic. Today's featured wedding would tell what it's really like to marry the person you've known for forever. Courtney and Mike have been true childhood sweethearts. They have been there for each other throughout their lives for all of the good times and bad and they've always done it together. Their wedding was a true celebration of that!
Click image to enlarge
1

Like. Click to Vote
>
Extra Special Wedding Details
The challenge. Mike had surgery just before the wedding and was in a boot and had a cart to help him along throughout the
day.
Joining of families. Their parents and siblings are all close, their friends of friends are close and even their extended families know each other. Families and long time friends all joining together to celebrate the love, bond and friendship of Courtney and Mike.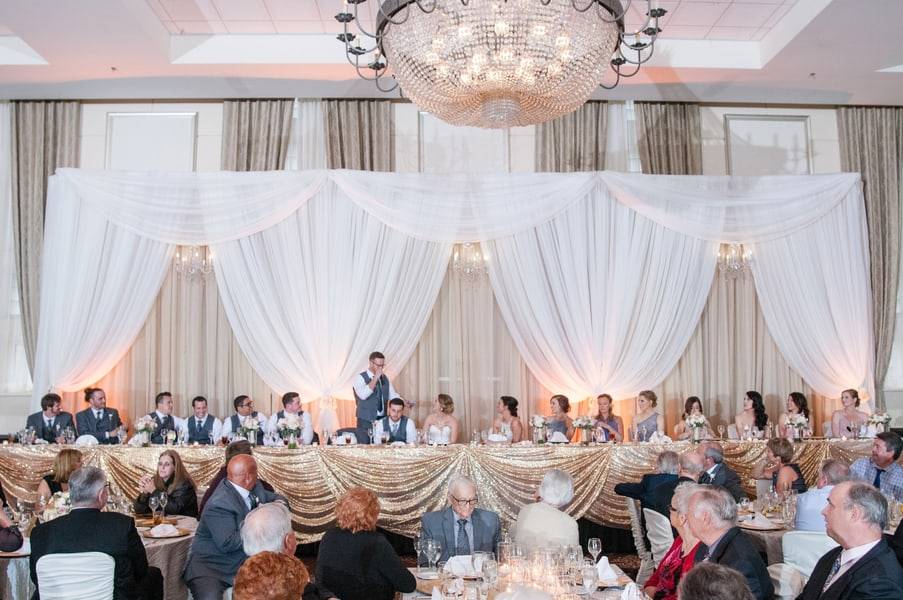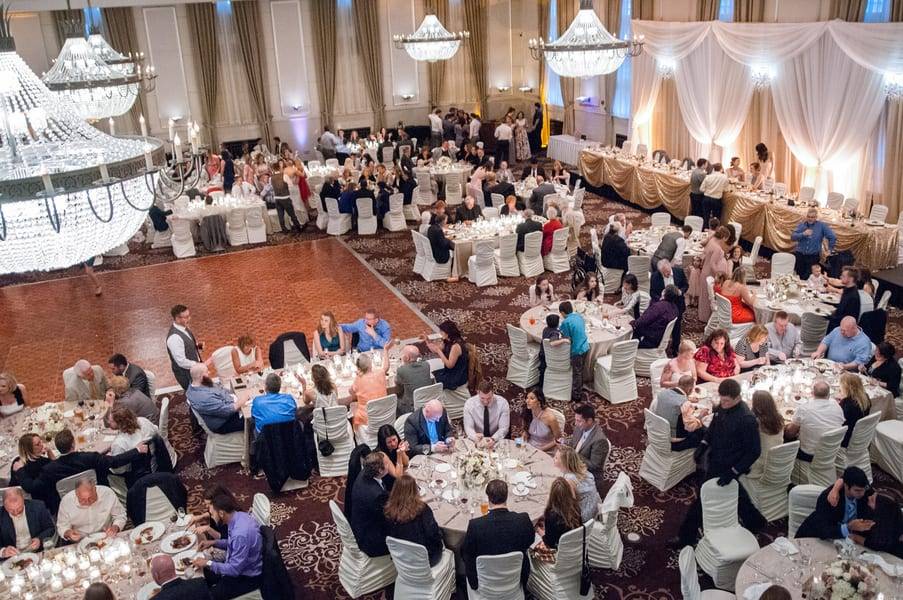 The wedding outfits. The bridesmaids all wore different dresses highlighting their personalities, and the groom had a boot on his leg.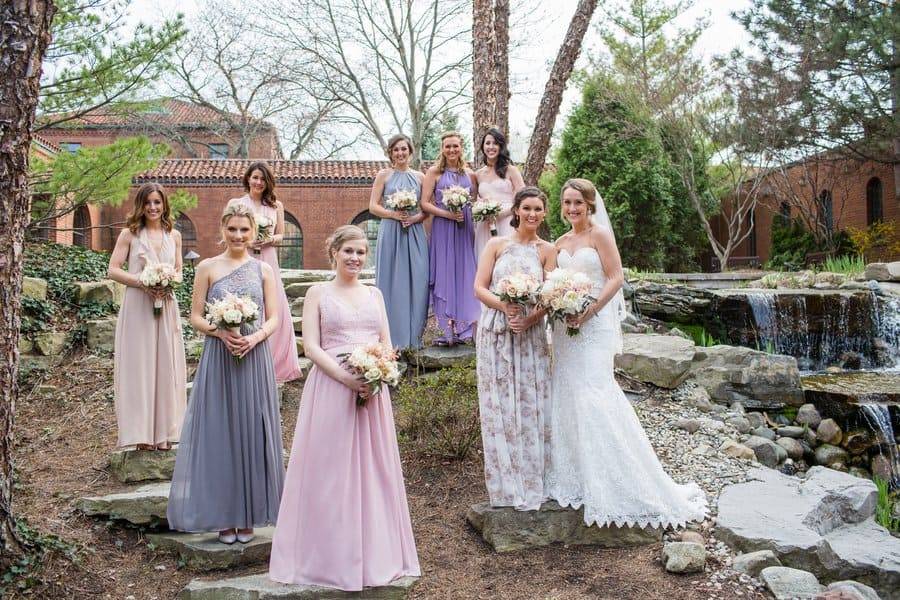 The Photographer's Advice
♥ Plan for your photography timeline.

VENDORS
Photographer: Clicking Through Life
Cake Designer: Berkley Gourmet Cupcakes and party cakes
Cinema and Video: Departing Line Studio
Apparel: Men's Warehouse
Floral Designer: Petit Fleur Event Flowers & Décor
DJ: Rock Out Entertainment
Reception Venue: The Inn at St. John's
Dress Store: Wendy's Bridal