After three tries, Meagan and Kenan finally got the engagement session they've always wanted — capturing the sunset. After being rained on at their other  engagement sessions, they, together with their persistent photographer, finally were able to have a rainless session. This can be a reminder to all couples out there; if it's not the weather or kind of setting you wanted, don't give up. There is always  plan B, and after all there are 26 letters in the alphabet *wink*. Just be positive and it will bear fruitful outcomes.
Click image to enlarge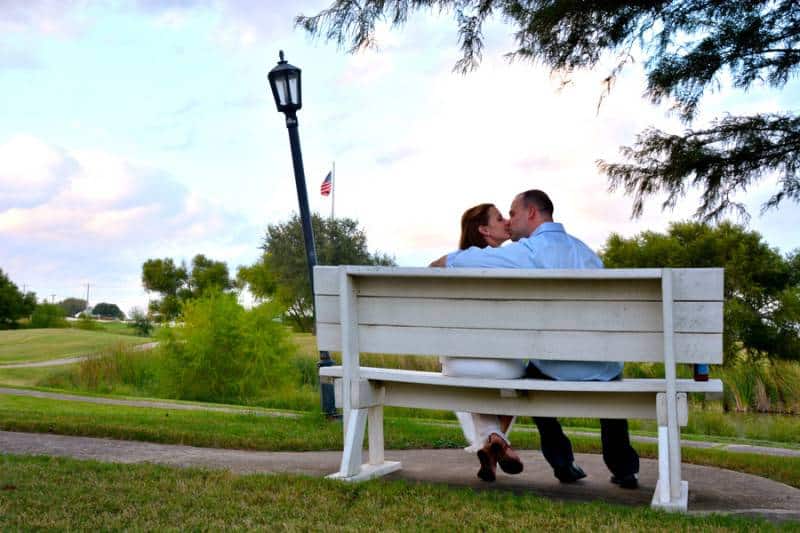 Like. Click to Vote
>
Sometimes, the 3rd times the charm! And that was the case with this couple's engagement portraits. They lived in Floresville and made an appointment back in March to come to Austin for their engagement portraits but the day we were supposed to shoot, it was a grey and drizzly and the bride chose to reschedule for a date in April, the next time they could make the trip, and to hope for better weather. We planned to do the session rain or shine and as the fates would have it… it was rain. And this time, FREEZING rain! We got as many shots as we could, as fast as we could before the skies completely opened up, and it began to hail!
While we got some cute shots that they used for their Save the Dates, I knew they weren't the beautiful green and sunny engagement portraits that Meagan had been dreaming of. So in October, a month before their wedding, I offered to make the trip down to Floresville to redo their engagement portraits. And I'm SO glad I did because they ended up being some of the most beautiful sunset portraits I have ever done (with the exception of their wedding sunset portraits taken a month later!) and I'm so happy that they have them!
The Location:
It was right outside the house! Meagan and Keenan live on the Gold course of the Country Club where they got married. I was traveling there to do Meagan's bridal portraits, and we decided to redo their engagement portraits while I was there.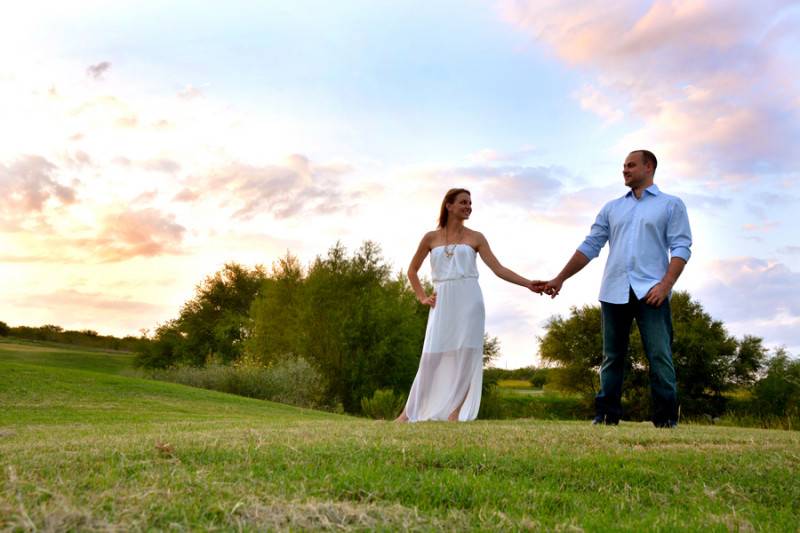 Tips I Shared To The Couple:
I tell them to look at each other and kiss and talk to each other than this allows for them to relax each other.

VENDOR
Photographer: Simone Epiphany Photography