Embrace the wintry air and the foxy ambiance of everything in this story. Set in a private backyard, exclusively decorated with laces, burlap, plaids, and, of course, dark blue porcelains and table cloth, every guest present could easily feel at home. And since this is all set in a backyard, the bride's white dress, jewelry and shawl served as the missing snow caps. Winter sure did come early through this styled shoot. Do you feel the frosty breeze right where you are? Yup, me too! And, if you love this idea scroll down to get the details!
Click image to enlarge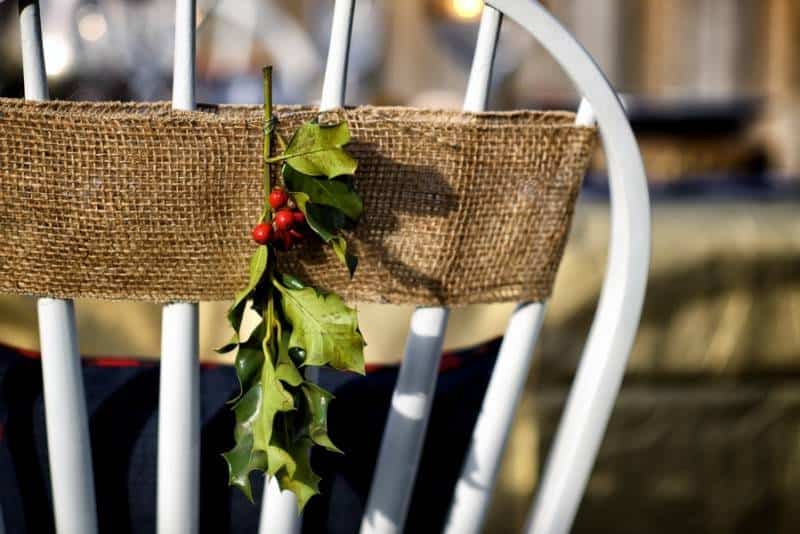 1

Like. Click to Vote
>
The Album Story
A backyard can be one of the most intimate of settings for a wedding. Big or small, a familiar space almost always connotes comfort and ease, and who doesn't want that on their wedding day? With this in mind, we set out to create a whimsical backyard setting full of vintage and do-it-yourself details. Together with Emily Truman of Material Culture Co. we transformed a small urban Toronto backyard into a glittery wedding oasis.
Wedding Outfit Inspiration
Our model, Katie, wore a stunning dress from Mrs. Bridal and jewelry designed by Megan Dunn. (Hair and make-up by Samantha Kaye) Because the shoot took place in early December, we made sure to use rich colors and tones to go with the season. Flowers and greenery, provided by a small local flower shop – 383 Roncesvalles, added to the festive feel of the pre-holiday inspiration.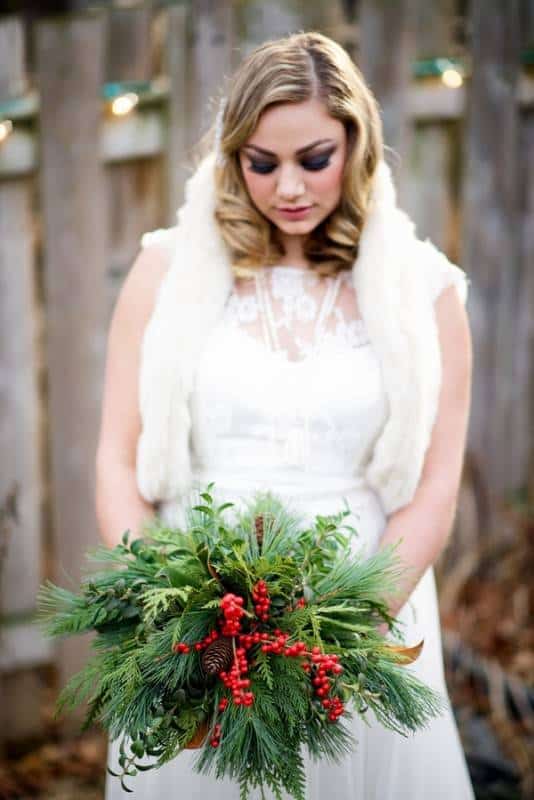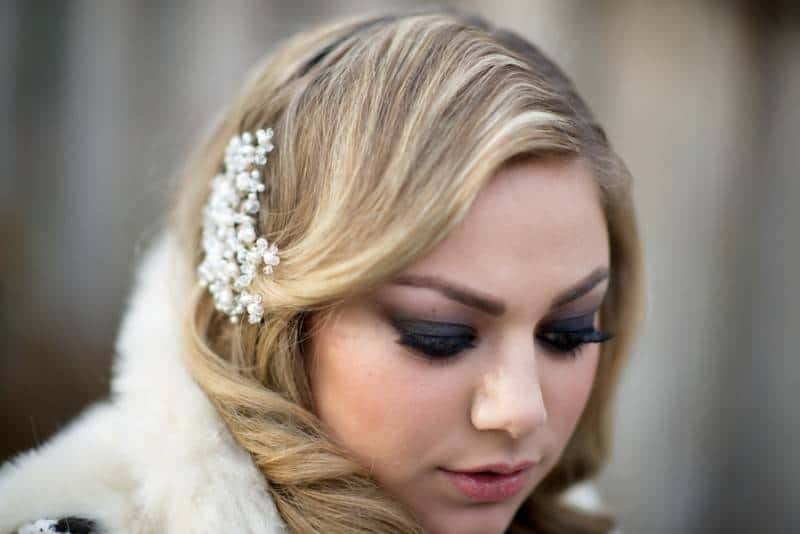 The Do-It-Yourself (DIY) Projects
Emily created bunting flags with lace, burlap, and dark blue accents to compliment the table settings and pillows in varying plaid for each of the guests, as well as the bride and the groom. The "LOVE" marquee sign was also a simple do-it-yourself project that required some paint, twinkle lights, and lots of patience!
And no wedding would be complete without a bar! Whether you are mixing a Shirley Temple or a Mojito, a do-it-yourself bar is always a great way to get guests mingling, chatting, and laughing. Our outdoor cocktail bar (chalk art by Emily Truman) was created with this in mind. Behind a curtain of sown paper confetti, on a tree stump table (created by D.L. Creations), vintage glasses of all sizes, garnish dishes and paper straws all stood in wait for the cocktail-making fun to begin!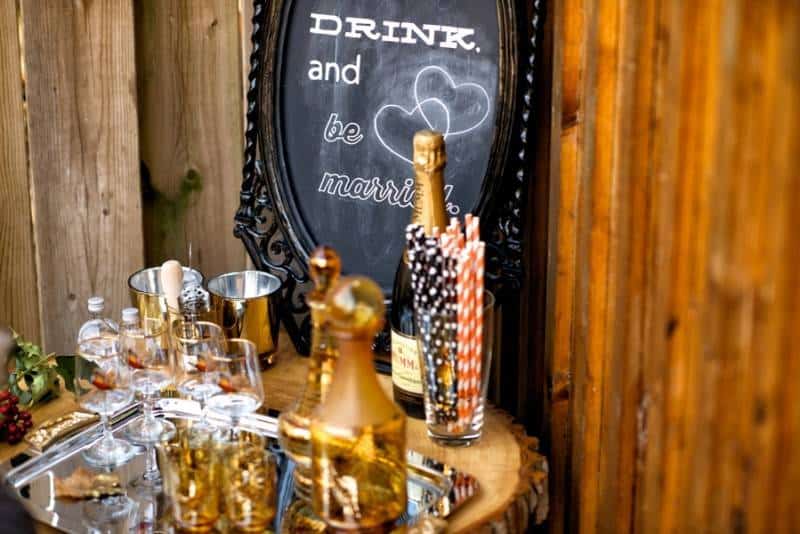 VENDORS
Photographer:  Boakview Photography
Floral Designer: 383 Roncesvalles
Second Shooter: Boakview Photography
Other: D.L. Creations
Bakery:Hot Oven Bakery
DIY or Handmade Goods Designer: Material Culture Co.
Jewelry: Megan Dunn Jewellery
DIY or Handmade Goods Designer: Michael's
Dress Store: Mrs. Bridal Boutique
Hair Stylist: SK Hair and Beauty