Planning your wedding can feel like a full-time job, even if you are set on having a small affair. That's why most brides opt to enlist the help of their favorite friends and relatives as members of their bridal party. The role of bridesmaids, maids, or matrons of honor goes far beyond just standing up with you during the ceremony. Therefore, giving your bridesmaids gifts is customary to show them how much they mean to you and that you appreciate them. Maybe you already know that you want to splurge on your bridesmaid's gifts and do something special but need some inspiration. We've got some extravagant gifts your bridesmaids will love and treasure.
Apple Watch
Finding a bridesmaid's gift that isn't overdone or cliche is difficult, let alone something from which she'll get a lot of use. With the fast pace of life, you may see some of your bridesmaids for the first time since college, and spending time together reminds you of how much they mean to you. Treating the girls to their own new Apple Watch is a great way to stay connected after the festivities have ended. Not to mention an easy way to share photos from wedding events.
Luxe Loungewear Gift Baskets
It's common to give the bridal party a tumbler or a robe, even getting them monogrammed for each girl. If you want to go all out for your bridesmaids so they can relax with you in serious style:
Consider curating a luxurious gift basket where a robe is just the tip of the iceberg.
Instead of traditional robes, opt for a beautiful cashmere or luxurious silk robe.
Include items like fur-lined slippers and silk eye masks in the basket.
While it's common to enjoy a spa day together, putting a gift certificate to spas where the bridesmaid lives is a special, extra touch, weddings are stressful even when you're not the bride, and you know she'll appreciate the opportunity to book a relaxing spa experience when she gets back home.
Baguette Rings
Jewelry is a huge part of engagements and weddings, but that doesn't have to be limited to the people getting married. The gift of fine jewelry is always appreciated, but you don't have to be the only person to get a beautiful ring during your wedding weekend. The baguette ring style is having a major moment right now, and your friends and family members will always remember your special day when they wear it.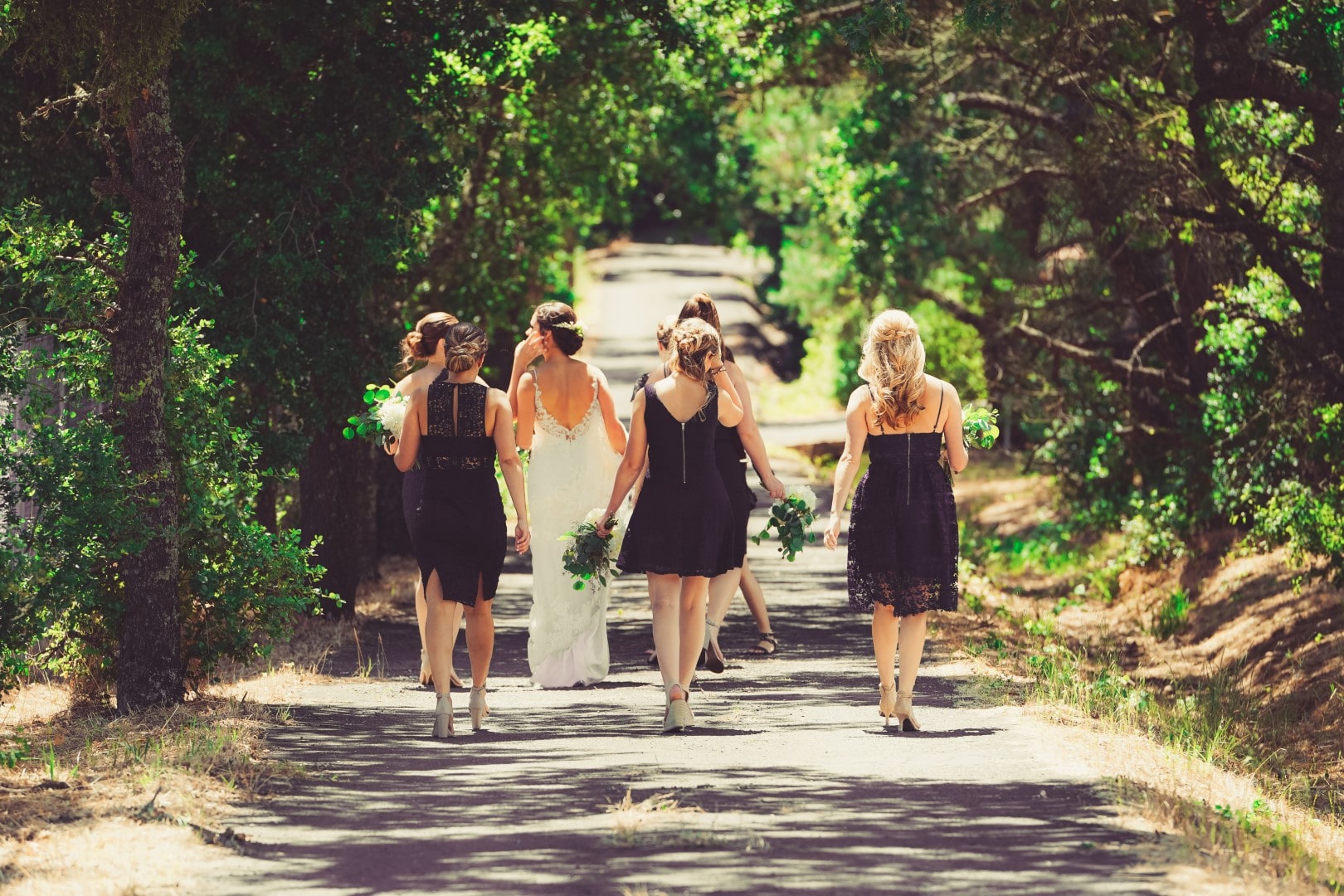 LED Face Masks
The health benefits of red light therapy have been well established for a long time, but they've always carried a high price point making them inaccessible to most people. After a long wedding week or weekend, your bridesmaids could use a facial to rehydrate their skin and avoid fine lines and wrinkles. While they can cover the facial, help them turn back the hands of time with an LED face mask. This gift will last a lifetime and keep their Botox budget in the bank. Red light therapy is effective for anti-aging as well as acne reduction. Who doesn't love that?
Espresso Machines
You may feel like you're hosting Oprah's Favorite Things episode, but who wouldn't love a new espresso machine? Wedding festivities are exhausting, so ensure her first cup of caffeine when she gets home is extravagant with a new machine. Of course, you'll also want to include espresso pods in her favorite flavors for an added personal touch. And while we'd love to be the first person everyone thinks of each morning, with this gift, you might be!
Waterproof Action Camera
This gift is a homerun if you're having a destination wedding. Giving the gift of memories is the best and doing so with a high-end camera makes it even better. A waterproof action camera ensures every fun time is captured by your BFF, whether you're by the ocean or in the snow. Whether you opt for GoPro or DJI, you can't lose.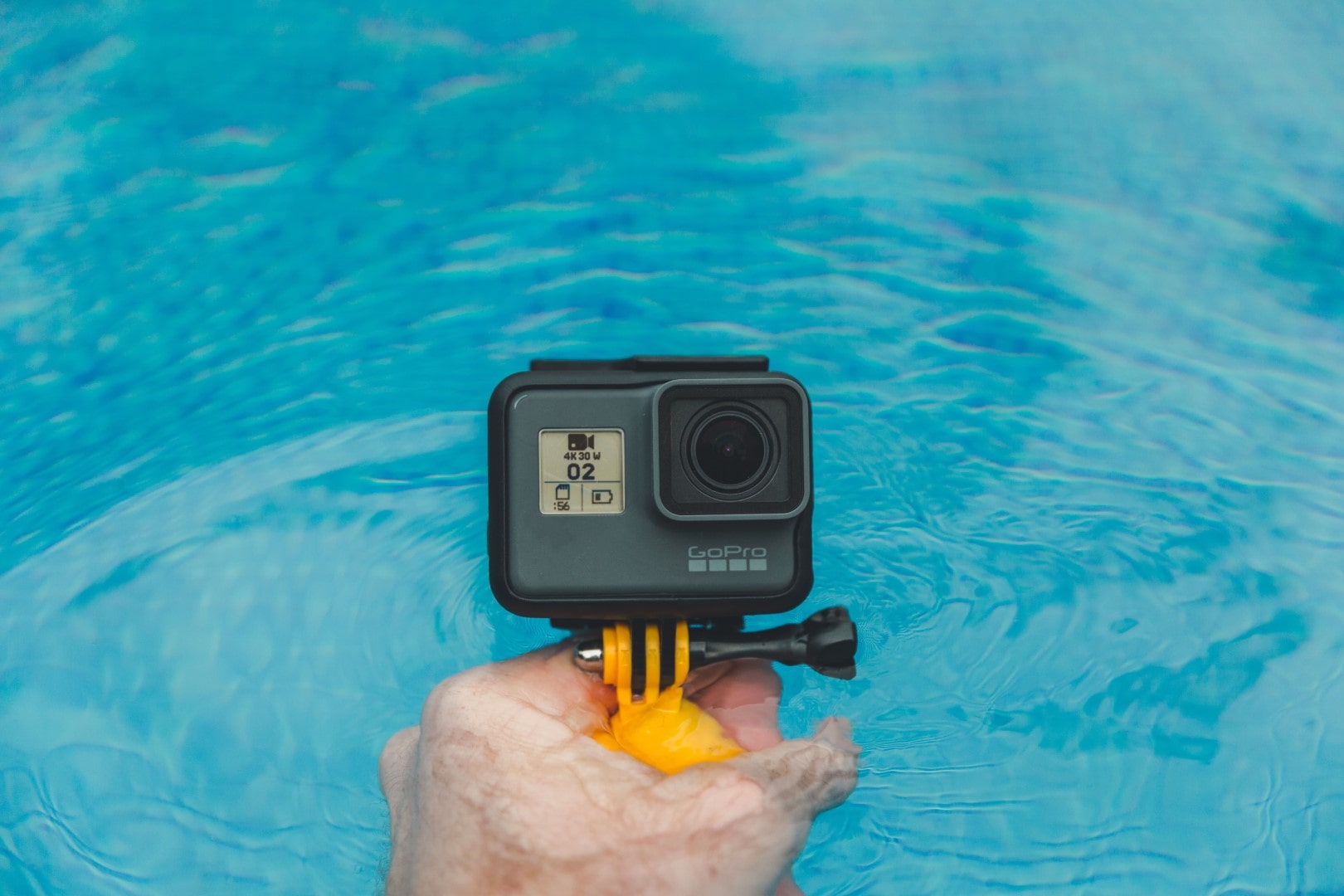 Bridesmaids are there to lift you and make everything you've dreamt the most important day of your life would be. Show her how much she means to you by giving her one of the extravagant gifts above. While they're all a splurge, the variety of price points makes choosing one easy. Congratulations!