For many, the idea of a bridesmaid wearing anything but a dress can seem unconventional, but there are a large number of brands creating jumpsuits that are the perfect alternative. Not only do they come in a wide range of colours, but they are also available in tonnes of lovely designs and lengths. Here, we are going to look at some of the choices that are available to you.
If you are looking to make a statement on the big day then the cross strap lace top jumpsuit in the colour berry is perfect. Not only does it have an intricate pattern that sets it apart, but the cross-patterned straps help to frame the shoulders and create a flattering silhouette.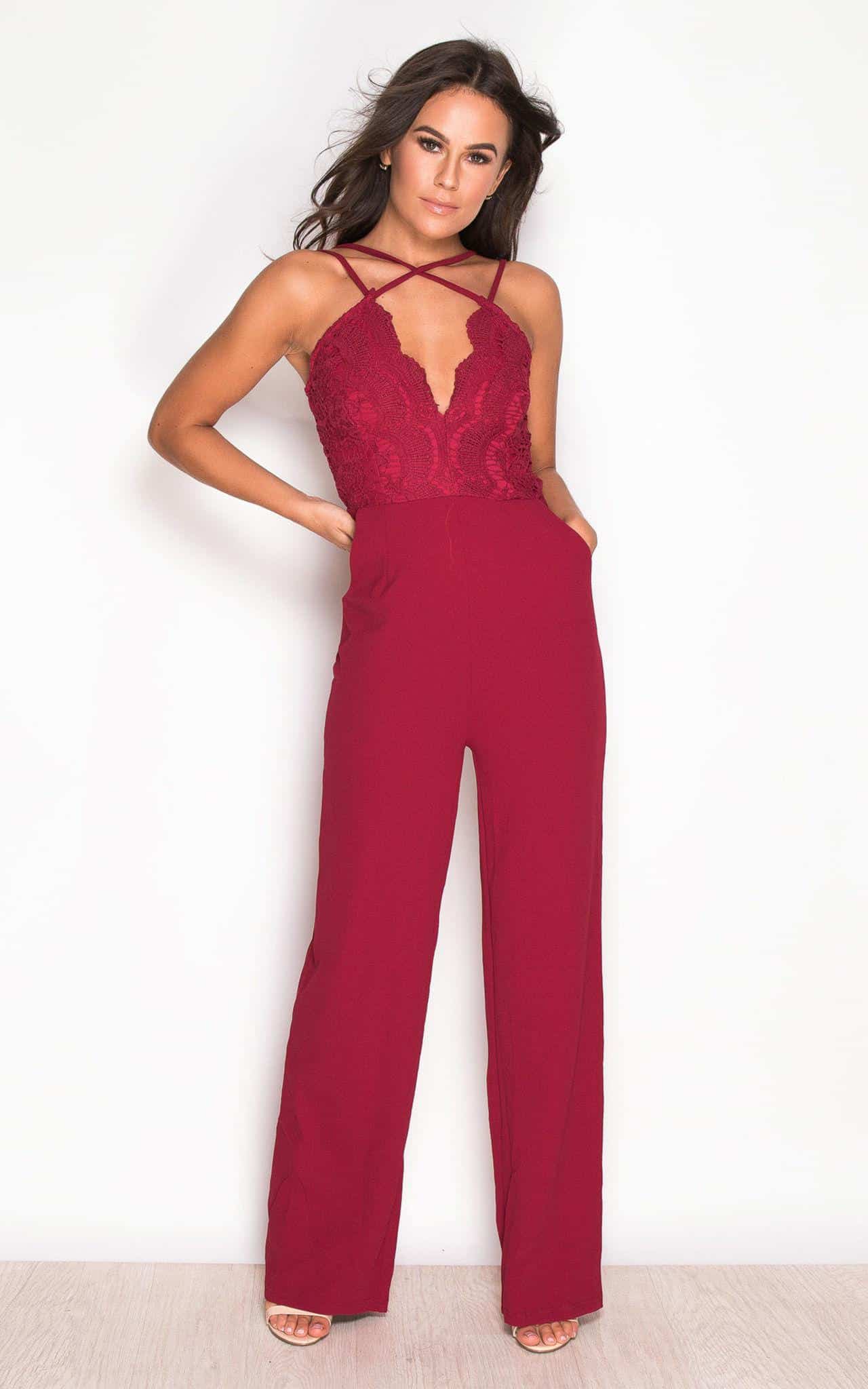 Not only does this jumpsuit feature pockets, but it also has a wide legs, a style which is flattering on all body types. The deep berry shade flatters all skin tones and helps you stand out from the crowd. To really make a real impact, partner this elegant jumpsuit with black platform heels to elongate your legs. Keep hair and makeup as natural as possible, allowing the jumpsuit to make an impact on its own.
If you want a jumpsuit that is more muted and slightly shorter in length, then the megan culotte jumpsuit is the one for you. Not only does it have a bold v-neck, but the leg stops above the ankle. To keep the look elegant, pair with black stiletto heels and bold accessories to help liven up the dark colour. If the weather takes a turn for the worst, why not pair this jumpsuit with a bold jacket to brighten up your outfit?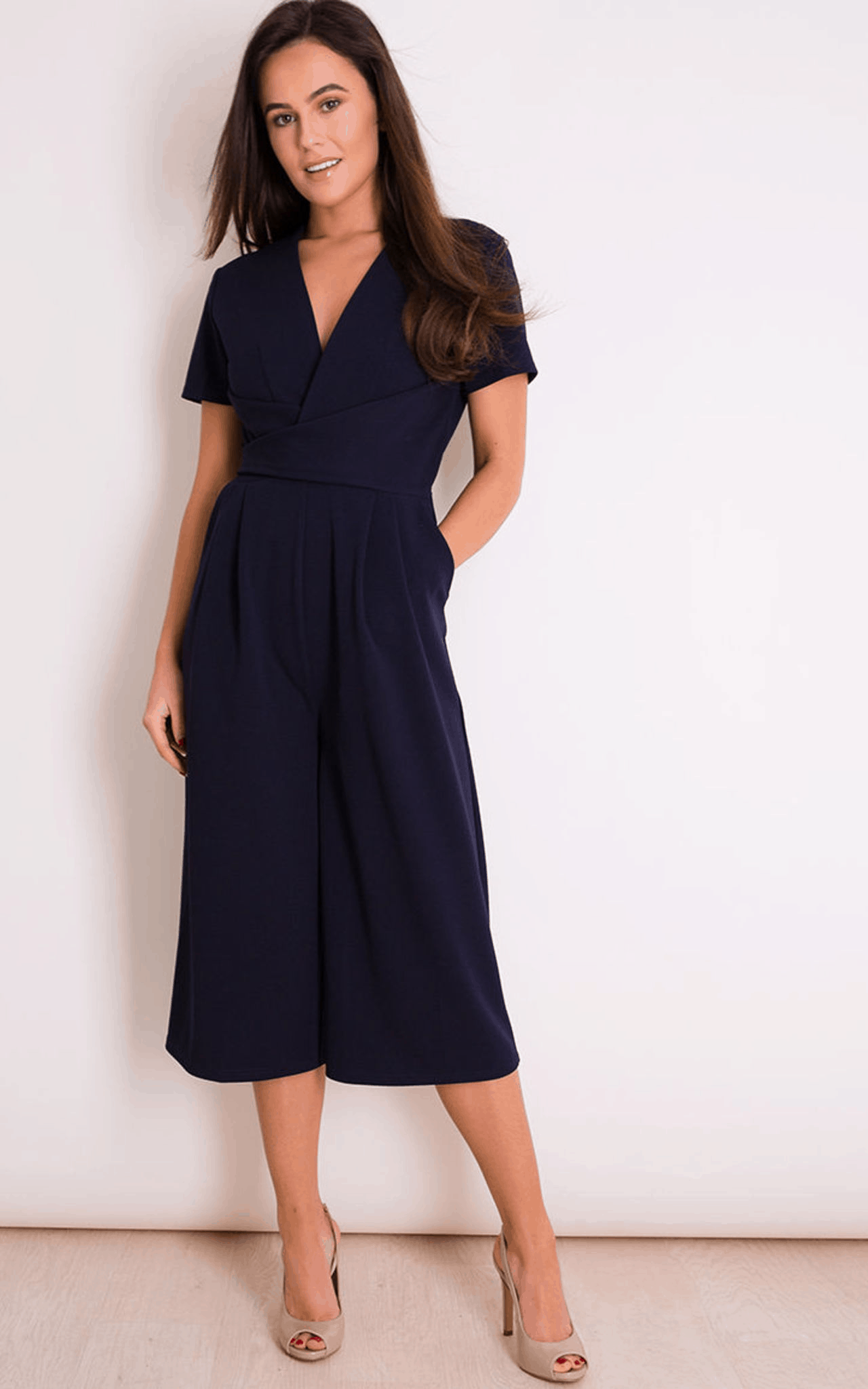 Finally, another option for you to choose from is the red culotte pleated tie waist jumpsuit, this stylish jumpsuit is the perfect way to make an impact on the big day with a pop of colour. With a wrap that ties around the middle, this jumpsuit is flattering on all body types. To complete the final look, pair with wedge heel sandals or stiletto heels to elongate your legs.
Jumpsuits are the perfect choice if you want to make a style statement. Which elegant design will you choose?