From Katie:
One of my friends recently got married and chose to compliment her fabulous Vera Wang wedding gown with a broken in pair of her favorite cowboy boots. I know what you're thinking – boots and Vera?! But let me tell you it looked absolutely beautiful and was perfect for her casual outdoor affair. Boots are a really unique alternative to traditional heels and keep your feet nice and comfy throughout a night full of dancing and celebration. Perfect for the country bride who wants to look glamorous but stay true to her roots. Here are a few inspiration images I've found for those of you thinking of opting for this fab footwear.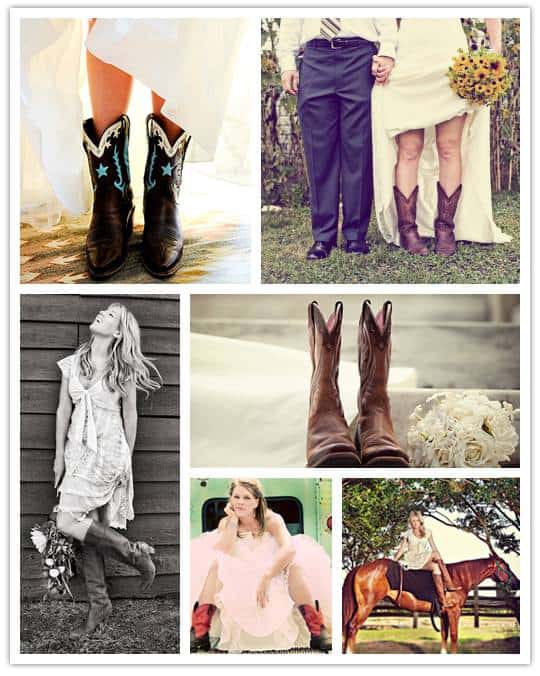 Images from Julie Harris Photography, Open Air Photography via Elizabeth Anne Designs, Caroline Ghetes, Tracey Buyce Photography and Radiant Photography.
• • ♥ • •
Katie Murphy is the founder and editor of Aisle Candy, a sparkling new wedding blog offering the utmost in sweet inspiration for the modern bride. She loves to share her passion for beautiful photography, pretty paper, stellar design and unique weddings with others in the industry and modern brides-to-be. A graduate of Boston College, Hallmark Institute of Photography and former student at Massachusetts College of Art, she works as a graphic designer and marketing director. Katie grew up on Cape Cod and currently lives in Boston, Massachusetts.