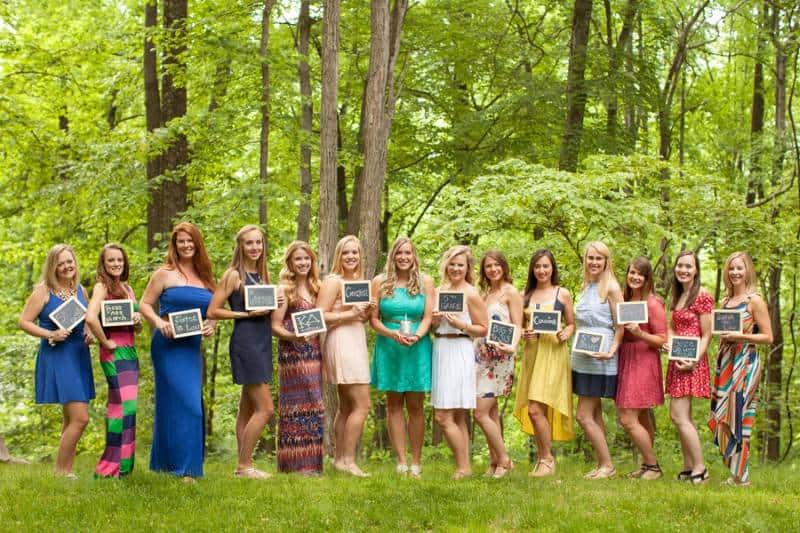 What is a bachelorette party without having the time of your life with the best girlfriends in the world? 13 of them actually! Brittany and her thirteen closest friends packed up for a weekend at a secluded cabin in the woods near Charlottesville. Danielle Ruppert tagged along to capture all the fun and excitement of the girls. They brought along a couple of "Hangover Helper" paper bags which they prepared for the next couple of days of partying and wine drinking. Smart idea for a bridal shower, right? I love the chalk board signs they used to present themselves on how they met the bride and the lipstick kiss signatures the girls added on a picture frame, such a clever personalized gift for the bride. We really like how these girls has shown their boundless friendship with one another. It's what made this bridal shower such a success!
What is your story as a couple, how did you meet & fall in love?
We knew of each other in high school, through mutual friends. When we returned from graduating college, we actually re-met at a bar (that neither of us even liked to go to). Once we re-met that nights, it's all history from there.
What was the best advice you received when you were planning your wedding?
Something will go wrong at your wedding, just don't freak out.
What makes the two of you a perfect match?
We bring out the best in each other, and always challenge each other.
What inspired your wedding decor? Why did you choose the things that you did?
Pinterest. I wanted a soft, classic, romantic look. I wanted to be able to look back at my wedding 20 years from now and still think it was beautiful.
Do you have advice for couples still in the planning process?
Communication is key. Typically this will be much more stressful for the Bride, do not hold that against the groom.
Where did you save the most money?
I did a lot of decorations myself. I also made my own veil. I made my own invitations, and rehearsal invitations. My bridesmaids will be doing my hair and makeup.
Can you share some tips or tricks that you learned along the way leading up to the wedding or after?
I would only do what you feel comfortable with. If there is one thing that is extremely important to you, focus on that. Don't sweat the small stuff (much easier said than done!)
Where did you go on your honeymoon?
We will be going to Cancun, Mexico
What are you most excited about for the future?
Traveling together and having children.
Was there any Do it Yourself (DIY) projects? If so, can you describe them in detail?
Almost everything:
Veil
Paper Pom-Pom decorations
Bags for lighting
Invitations for both wedding and rehearsal
Painted Vintage looking signs
What inspired the wedding day outfits?
I have always had an image of what I wanted to look like on my wedding day.
What would you say, the overall story for this album?
This was my bachelorette party! We went to Charlottesville and toured a few of the local vineyards. It was a blast!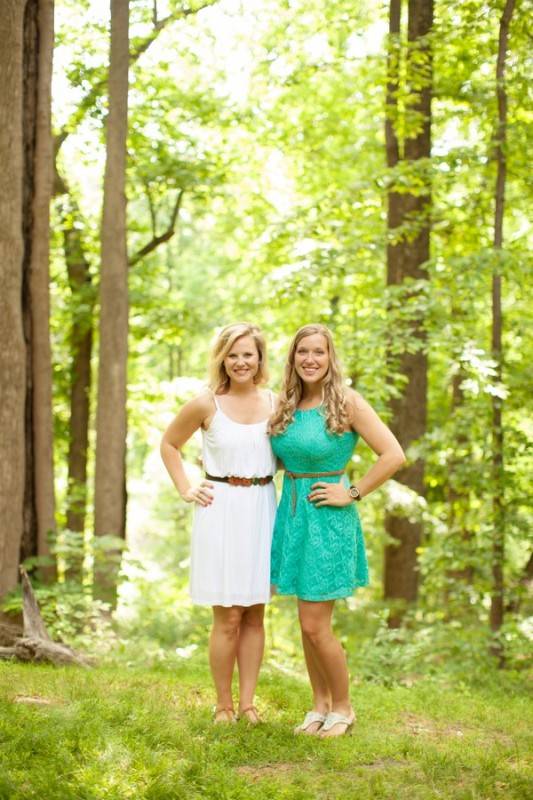 Vendors
Photographer:  Limefish Studio