If you remember your mother's warnings about black and white stripes and how they can quickly close in on you, especially when they're used on a large scale, well now is the time to take her warnings and completely disregard them. That's right! Black and white stripes are becoming more and more popular for weddings, and we're going to show you how amazing they can look when done correctly.
1. On a Wedding Cake
Black and white stripes on a wedding cake give it a chic, glamorous look that is amazing when paired with pink, blush or sunset colors. It even goes well with shades of blue, purple and sage. We love the way this wedding cake combines the whimsical, warm-toned writing with the stark black and white lines.
2. As A Table Covering
If you were thinking as a table runner for a rectangular table, think again. We absolutely adore this black and white striped table cover on this round reception table and how it seamlessly works with the napkins and tableware.
3. In the Bridesmaids' Dresses
Who can't wear black and white stripes? That rule is out the window because these stripes look amazing on these girls and flatter any figure! The full effect is noticed when these gorgeous bridesmaids are standing next to the bride in this beautiful wedding picture – it's chic, glamorous and amazing.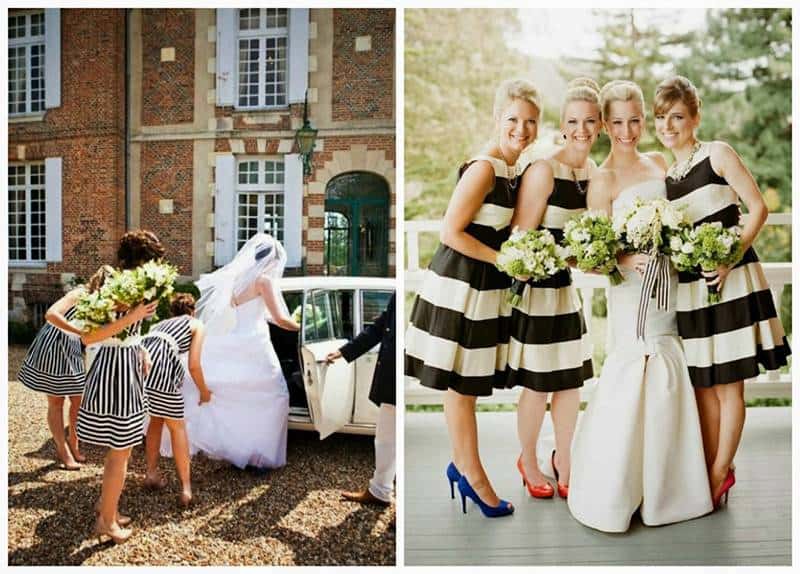 4. When Used on the Bouquet
How adorable is the subtle black and white striped ribbon on this beautiful bouquet? We love this look, and feel that it goes well with any theme – whether it's a more modern wedding or a vintage affair.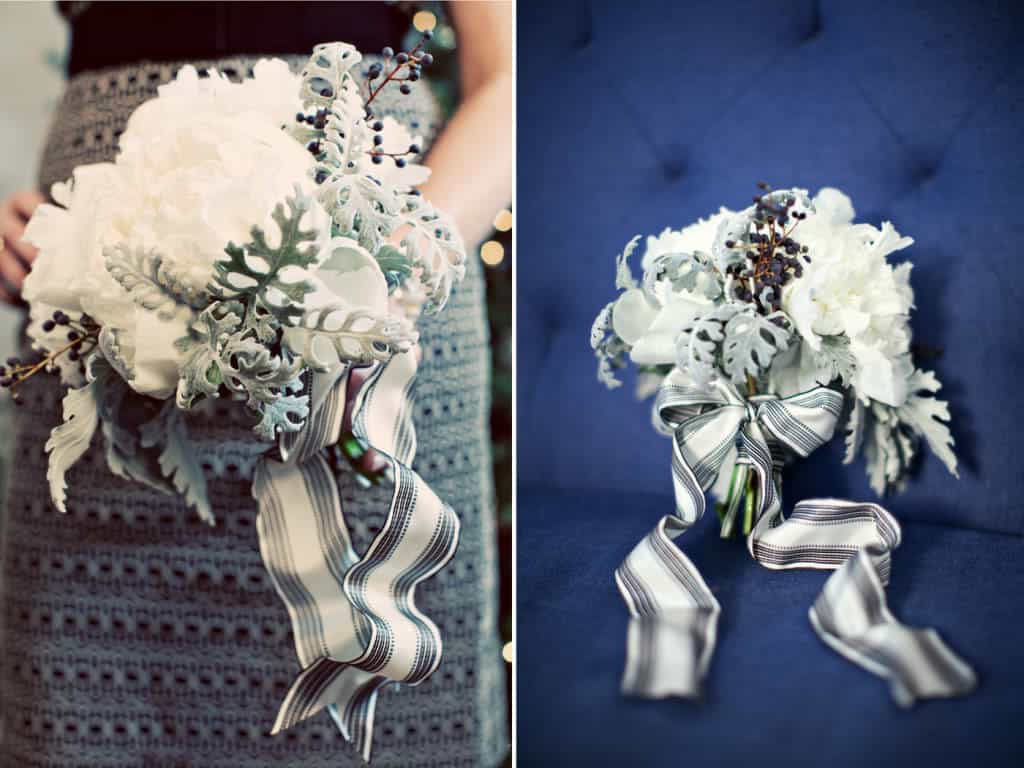 5. Used as Chair Covers
Oh my! These stunning chair covers are absolutely amazing. We even love them paired with the royal blue and the fuchsia and pale green shades of the flowers in the example below.  It's perfect for any season, and would be especially perfect in this set-up as a New Years Eve wedding.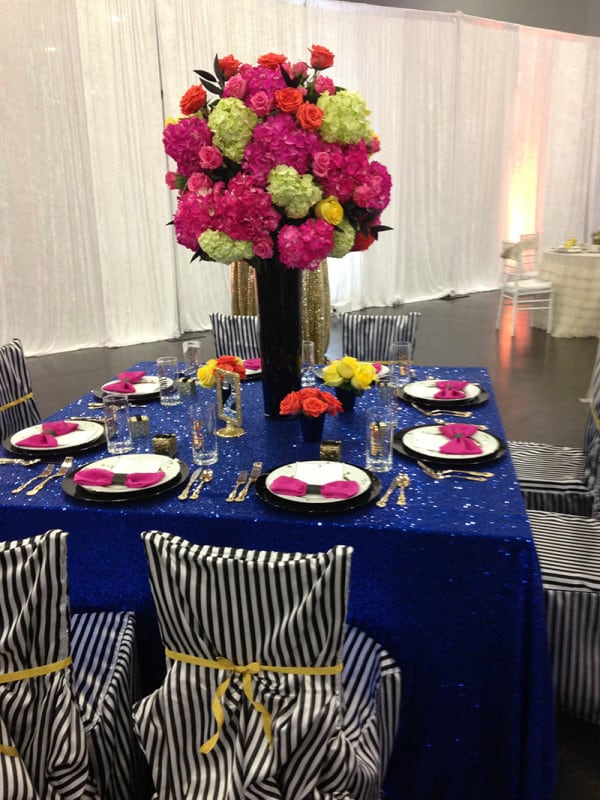 6. In the Wedding Dress
We couldn't possibly be crazy enough to suggest black and white stripes for the actual wedding dress, could we? Oh, yes we could!  For the bold bride who doesn't care that much for tradition, we absolutely love this black wedding dress with black and white striped accents. It's memorable, stunning and beautiful!
7. In the Groom's Tie
Yes, even the groom can wear black and white stripes. We adore this bow tie, featuring the black and white stripes. It would look absolutely amazing with a white or black tuxedo, and will quite literally tie together the theme of your black and white striped wedding.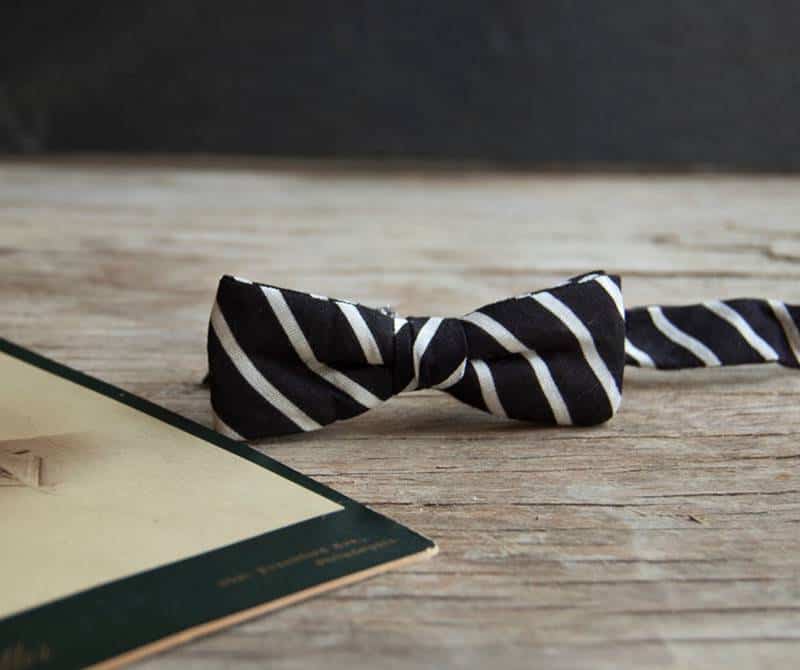 So, what do you think? Are black and white stripes your perfect cup of tea or will you pass it on down the line? Let us know what you think in the comments below!