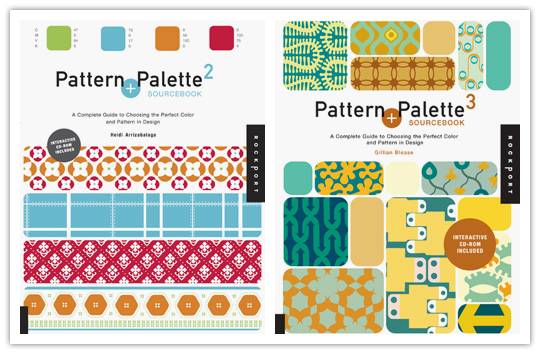 I came across the Pattern and Palette Sourcebook book series from Rockport Publishing and I am already head over heels. It should be no surprise, of course, since I'm constantly designing patterns for work and for the blog. Each book is a feast for the eyes and I love that there's a great twist that separates it from the other pattern books – I love that they include suggested color palettes to apply to the designs!
The books also come with a CD with the artwork on it which is the real win here – it's perfect for anyone designing their invitations. They're $30 a pop, but if you're looking to save even more money, get them on Amazon, where they're discounted further and also have used copies. If you purchase them from Amazon, I highly suggest you head to your local retail bookseller to make sure there's pattern content you want in there first. There's no bigger bummer than buying a design book that doesn't contain anything you want to use!
Images from Rockport Publishing.