A warm and cozy feeling greeted Jen and Daniel's guests in their lovely fall-inspired wedding. The rustic colors of orange and brown abound in the whole room. They even used tiny candles and pumpkins to decorate the tables! My favorite part would have to be the contrast between country chic vibe of barrels around the room and the classy table setting. It's a great way to keep things balanced in terms of design.
Congratulations to this amazing couple for bringing to life their dream wedding! I truly wish them a happy married life. It's the rainbow after the rain for them, especially after the ordeals they went through. Read about their story from their photographer here:
Click image to enlarge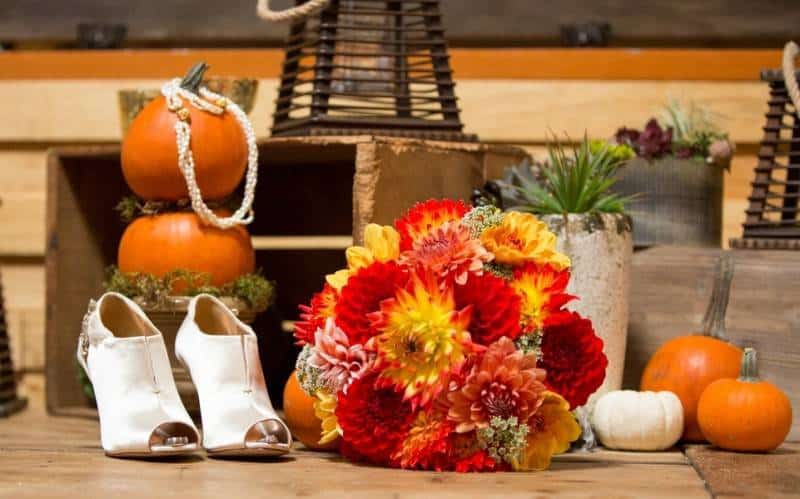 Like. Click to Vote
>
The Story:
This beautiful, sweet and deserving couple, Jen and Daniel Mitchell, came to us after a nightmare experience where they lost their venue due to the owners closing down and taking off with over $100,000 in brides money leaving them all without venues.
We knew we had to take this wedding after receiving this email from the groom:
Good evening, my fiancé and I have been dealing with having to find a new venue for our wedding that we had already sent out the save the dates to. In April, my fiancé Jen got sick and ended up at UW Hospital with heart failure. She was at the top of the transplant list but her heart slowly ended up healing itself. A few weeks ago, she finally got out of the hospital and we started up planning our wedding again. I am trying my best to make sure she does not have to do much or stress since her heart is still healing. It would mean a great deal to us if you were able to do the photography for us. Our wedding date is planned to be on October 5, 2014 and will be somewhere around the greater Seattle area once we narrow down the replacement venue. Thank you so much for offering this opportunity.
When we met Jen and Daniel for a consultation, you could see just how in love they are and how deserving they are of their dream day. They told us about how Daniel had set up his camera on a timer to capture their proposal, how he refused to leave Jen's side when she was in the hospital until her family forced him to go take a shower and get some rest after being there days on end, how he couldn't imagine life with anyone else but Jen.
The Venue and Décor:
The venue was absolutely gorgeous and couldn't have fit their dream Fall Inspired Wedding any better. The lengths she went for her perfected details while recovering was amazing and things couldn't have been any more beautiful than they were.
A Memorable Moment:
One of the sweetest moment was right before the first look when Jen handed Daniel a letter to read as they held hands with just a barn door separating the two of them. The way Daniel looks at Jen is how every girl dreams to be looked at.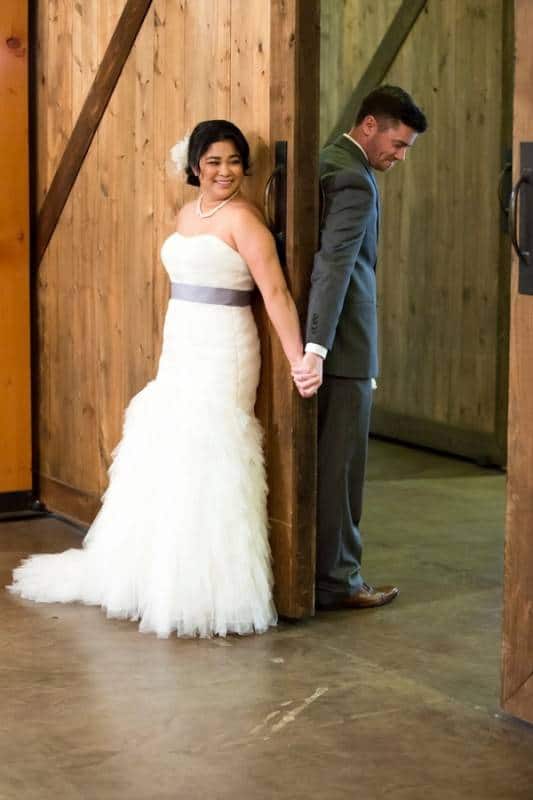 VENDORS
Photographer: Brooke Taylor Studios
Caterer: Herban Feast Catering
Event Venue: The Foundry by Herban Feast