Talk about couples having great connection, Brent and Ellen has just that! This couple met online, met up for the first time over dinner and spent every moment together since. These two will surely build a happy and lovely family! Congratulations, Brent and Ellen on your engagement!
Click image to enlarge
1

Like. Click to Vote
>
A bit about the shoot…
Brent fishes at South Platte Park and thought this would be a great location for their engagement session. It was a fantastic spot and the two seemed really comfortable with each other.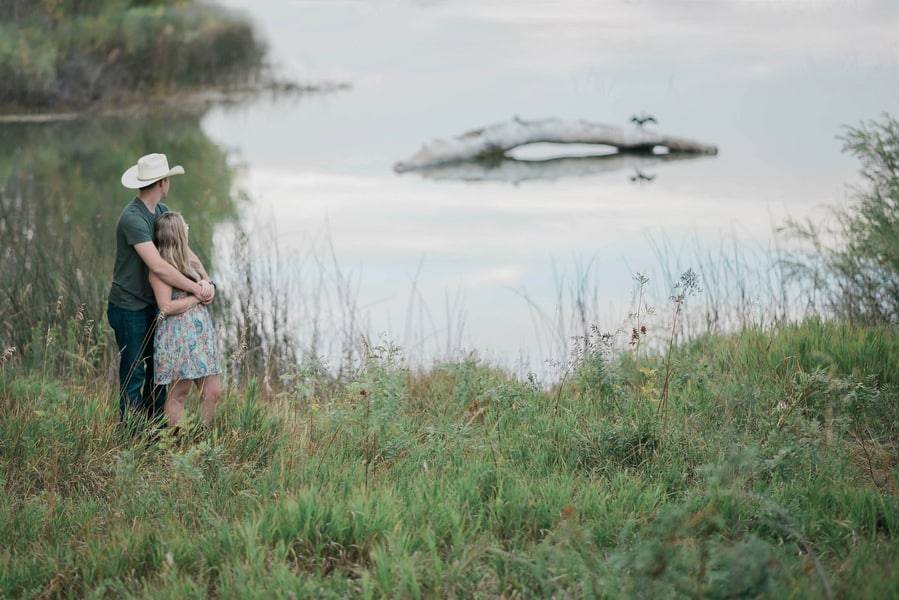 The Photographer's Advice
♥ Don't be afraid to ask your photographer for help during the planning process. Most wedding photographers will be willing to guide you in the right direction. They may even have a few vendor recommendations for you!

♥ Pay attention to the details. A beautiful wedding is made up of many small elements. If you aren't great a designing then consider hiring a stylist to make your day spectacular.

♥ I always recommend having a first look. It's hard to find alone time on your wedding day and this may just be the best way to really soak everything in together. Since the first look happens before your ceremony it can also help.
VENDORS
Photographer:  Stephanie Ramsey Photography