Brandy had been in the wedding planning stages when she stumbled across a Facebook ad posted to win a free engagement shoot. She completely thought it was fake but gave the benefit of the doubt. Finally, she was contacted by Michelle, the photographer, and all that happened next were too unforgettable. Brandy and Colin will be married 5-13-17.
Click image to enlarge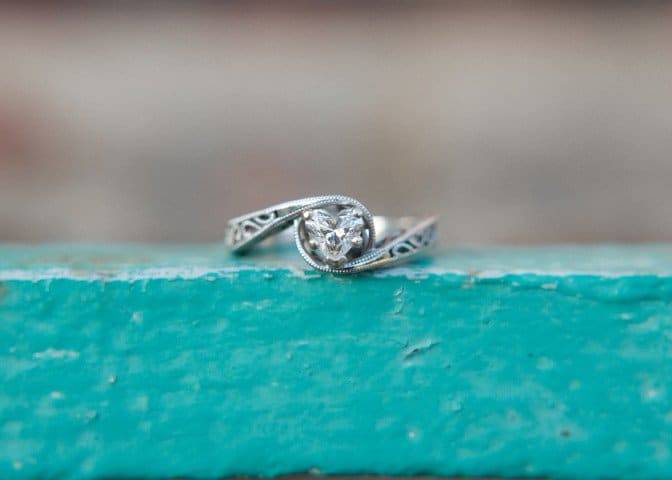 Like. Click to Vote
>
The Proposal
I could agree that men can hardly keep secrets (oops, no offense meant!) yet Colin is incredibly different.  Instead of Brandy planning a surprise birthday for the man of her life, it became the opposite! He had everyone she invited change plans and surprise her instead. Colin had the plain boat Brandy booked covered in flowers with music playing. When they got there, she was confused and thought it was someone else's boat. He got down on one knee and proposed. All of his and her family and friends were hiding in the boat and came out after. There is absolutely no surprise more magical than this!  
The Future Bride's Advice
Our time with Michelle was definitely an example of allowing life to take its course and not stress about every detail- you never know about hidden surprises! It's important to stick to what is natural to the both of you and not get caught up in what everyone else thinks you "need/have" to do. At the end of the day, it's all about celebrating your love with each other!
Money Matters
$5,000 – $10,000
VENDORS
Photographer: M Harris Studios
Event Venue: Atalaya Castle