Just, wow! On elegance and simplicity, Kathy and Jonathan's wedding is a victor. Set in the marbled foyer of the San Francisco City Hall, black and white reigned over the entire place. I utterly agree with their choice of tapering down on the decorations of the venue since it was already filled with such beautiful things. The byzantine patterns of the colossal glass windows, sophisticated dome, and the white staircase were more than enough. The whole scene was a great subject for photos. So, bear witness on how everything turned out great while I congratulate these two for a day well spent! Way to go, Kath and Jon!
Click image to enlarge
5

Like. Click to Vote
>
Our Story
Jon and I met at my cousins wedding. We were both in the wedding party and as we were helping and preparing for their wedding we got to know each other and it all started from there.
We Are A Perfect Match
We are able to be open and express our feelings to one another and enjoy every single moment together.
The Proposal
During our annual 4th of July beach day at Half Moon Bay, Jon surprised me around the bonfire and got on his knees and proposed.
The Planning Process
It took us about 6 months to plan everything. I was very undesisive able location! It too me about a month alone to decide I wanted to have an intimate wedding at San Francisco City Hall. I even got quotes and dates for Hawaii but I wanted things to be convient for guests as well. We ended up choosing our restaurant and planned our wedding around the restaurant capacity which was 40 guests total at Alexander's steakhouse. Once I had the location set everything came into play and 6 months was enough time for us.
The Best Advice We Received
The best advice was to not stress so much! Everything seemed very overwhelming at first but I think once you have a list of exactly what you want and need than everything will come to place.
Tips & Tricks For Future Brides
Setting a budget for each line item helps a lot and I think you should round up instead of down. Mostly everything we set a budget for ended up being a little more than our budget. If you have the extra cushion for it then it works but if not it's going to be harder to just settle for something you may not want.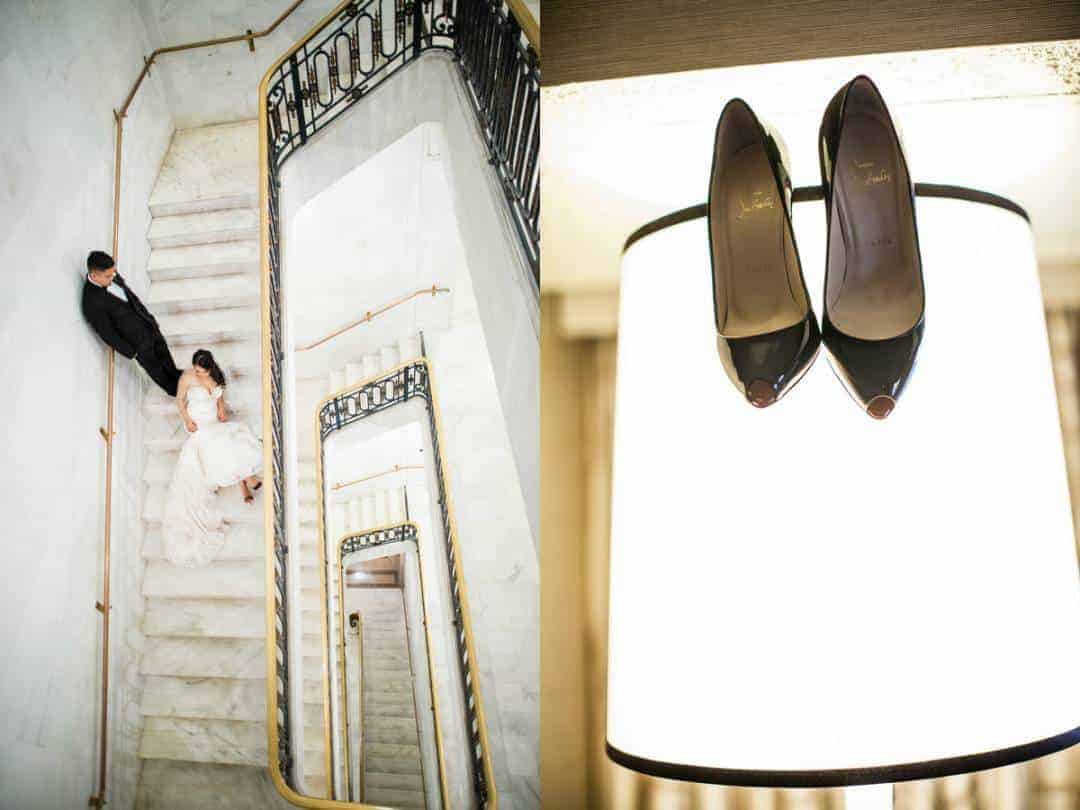 The Challenges We Faced
Our biggest challenge was choosing the reception location. I really wanted something elegant and somewhere our guest will appreciate. Jon and I always enjoyed Alexander's steakhouse and we knew about 98% of our guests have never been, so we thought it would be a great surprise for them. As mentioned they only allowed 40 guests we were set on our immediate family members and a few friends.
Wedding Decor Inspiration
Since we had a low guest list we decided to have all our guests in black, so it would be nice and elegant.
Money Matters
Our wedding budget was $25000. We saved most of the money on our the flowers. My mother in law is a big DIY fanatic so she was able to make our floral arrangements for us. We did keep is simple with long vases and painted them white and used baby's breath.
The biggest expense was our reception. We actually had an open bar which was a big expense on top of our minimum food and beverage that was set.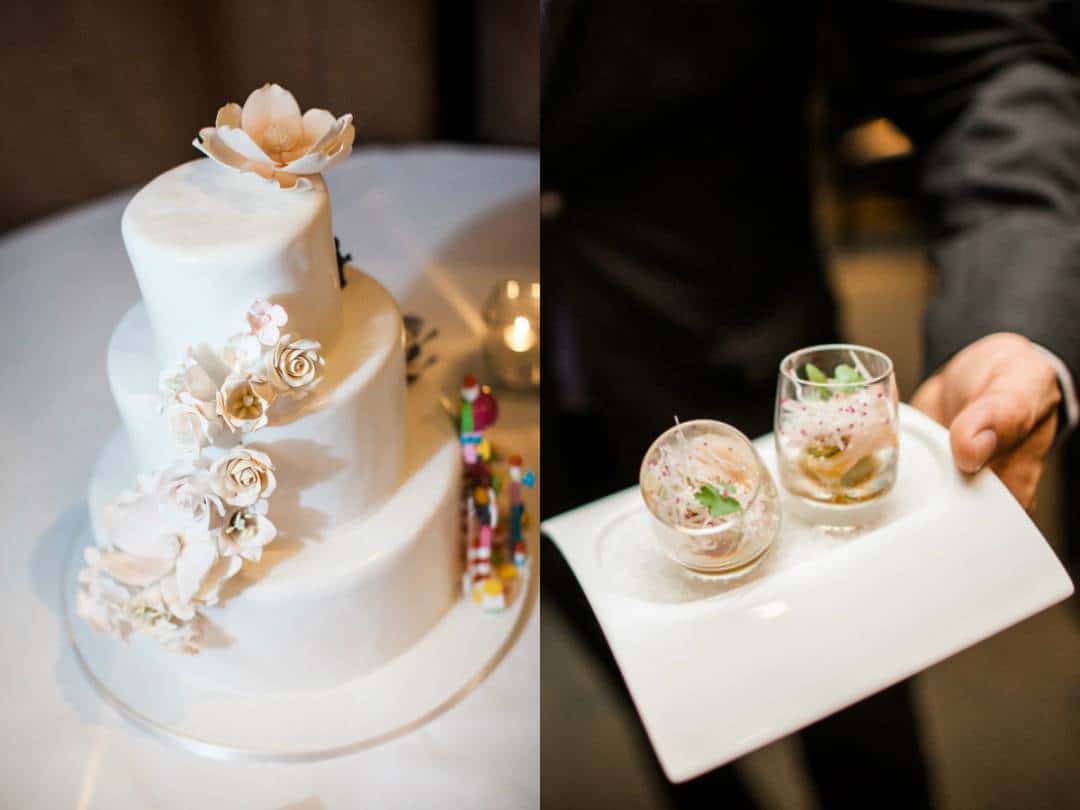 The Guest List
We invited 42 guest total and had 41 total guests. Our list was immediate family members and a few friends only so we did not narrow down our list too much.
The Songs
We had a string duo (violin and cello) at the wedding reception that played, Christina Perri's Thousand Years for the processional and for my entrance, they played John Legend's All of me. The recessional was Bruno Mars' Marry you.
The Honeymoon
Jon and I went on a 7 day Eastern Caribbean Cruise, which took us to the Bahamas, St. Thomas and St. Marten.
The Next Step
I am most excited about starting a family and enjoying life together.
Highlights from the Ceremony and the Reception
The highlight of my day was seeing Jon for the first time as I came down the aisle. He was very adament about not seeing me until the ceremony. For our reception jon and I had a very big surprise for everyone. We announced our pregnancy at the end of our slide show with a picture of us with our ultrasound, and my son in a "I'm about to be a big brother shirt and everyone was very surprised and so excited. There were tears all around! It was perfect.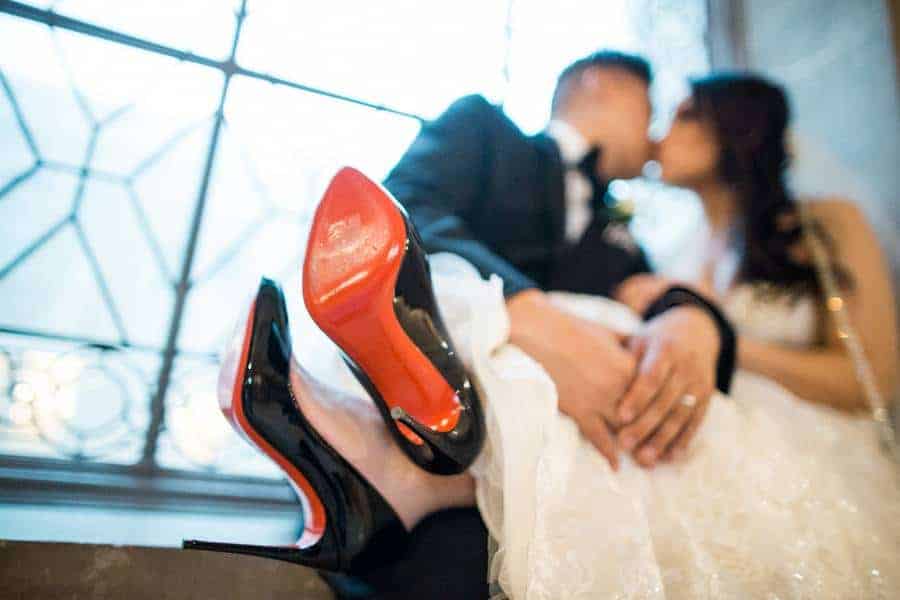 VENDORS
Photographer:  IQphoto Studio
Makeup Artist: Makeup by Quis
Ceremony Location: San Francisco City Hall
Jewelry: Steve Padis Jewelry
Cake Designer: Cake Coquette
Reception Venue: San Francisco City Hall