Danny and Candice were just comfortable and relaxed together that it showed through the photos captured by their photographer, Alexandra Simone. The two strolled around the city as they laughed smiled and held each others hands. It was a casual and adorable engagement session. It was a good idea for those who don't like posed and scripted shots – just have the photographer of your choosing to follow you around. And it also proves that you don't really need much to have a beautiful engagement shoot. Best wishes, Danny and Candice!
Click image to enlarge
Like. Click to Vote
>
Engagement Shoot Story:
I wanted to show the affection and chemistry shared by these two. They are so comfortable with each other, which made them so comfortable in front of the camera. They always knew what to say to make the other person smile or laugh and I wanted to portray this comfort and happiness. I also wanted to show aspects of the city that are a part of their lives, such as the city streets, the subway and different spots in Central Park.
The Location:
I chose multiple locations so the shoot had more of a story. I chose these places for the variety in background, color and mood.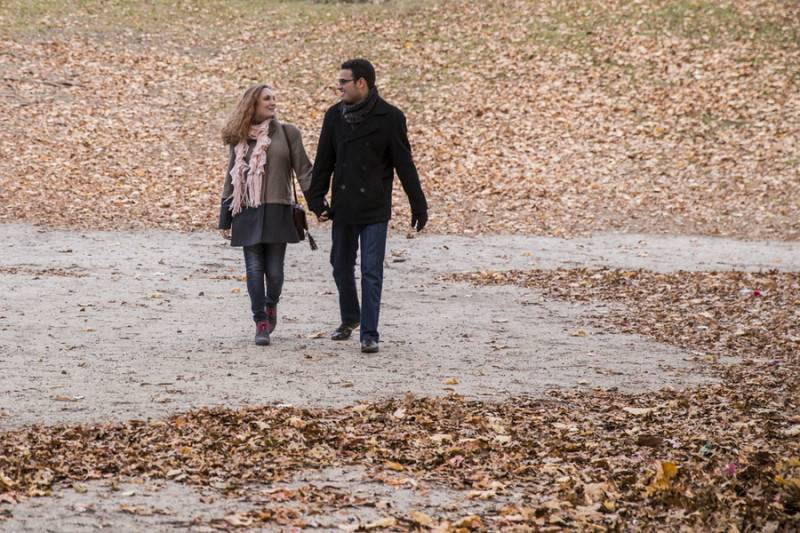 Engagement Outfit Inspiration:
Candice is French and I wanted her to wear something fun and European looking. I wanted her hair down and natural. Danny works in finance and likes to dress up so he just chose something he was comfortable in and he looked great.
My Posing Advice To The Couple:
I just told them to act natural, talk to each other, walk with each other, be affectionate and to pretend I wasn't there. I was constantly moving and took hundreds of photos hoping to catch them in perfect candid poses.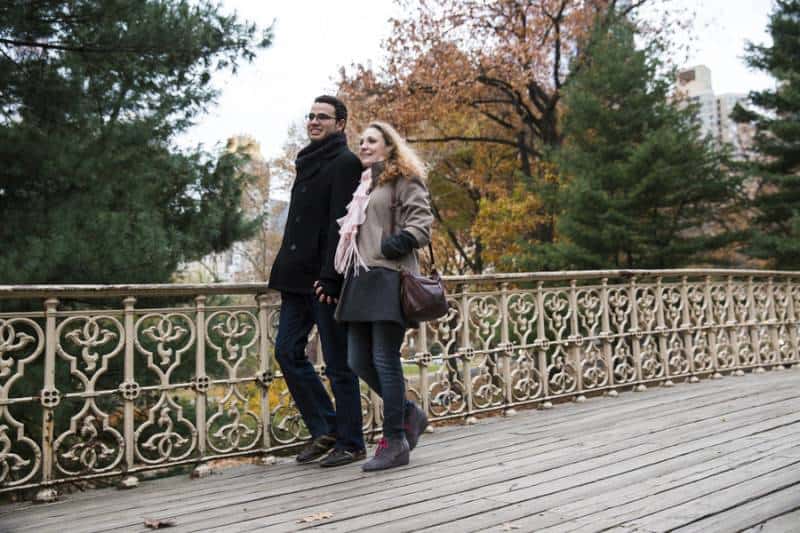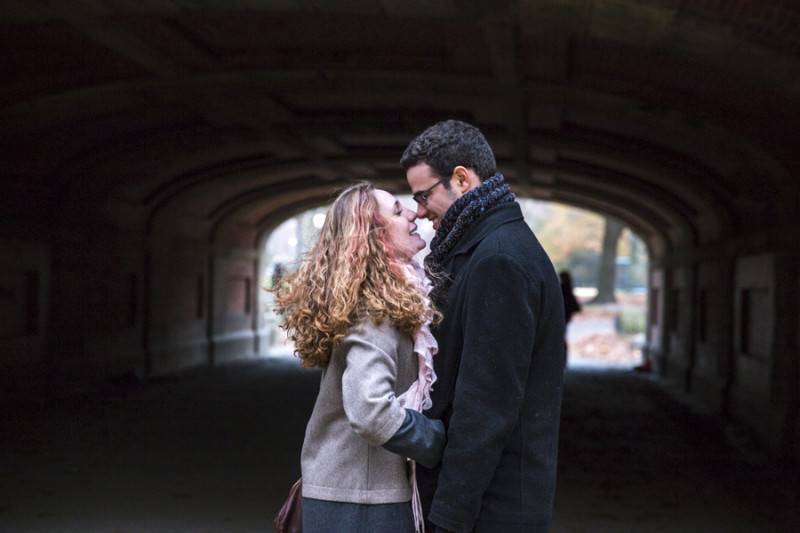 VENDORS
Photographer:  Alexandra Simone Photography
Reception Venue: Central Park