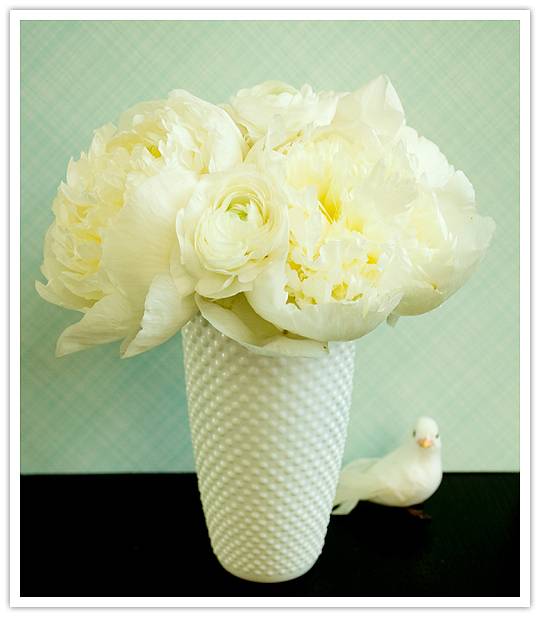 While I'm certainly no floral designer, I do enjoy putting things together aesthetically. I had bunch of flowers left over from a shoot for Nonpareil Magazine this weekend, so, rather than let it go to waste, I took the extras and began to decorate my house. I figured I'd share my adventures in floral styling with you so you can hopefully find your own inspiration from it.
Experiment 001:
Four Cream Peonies and Six Cream Ranunculus Flowers
See more photos of this arrangement on our Flickr page.