Sweet, simple, and intimate — words that best describe Stella and Jose's engagement session. It was a dreamy engagement session, and we are thrilled to share it with our dear readers. From the secluded setting, wardrobe, and the love that is evident in their engagement photos, everything fell perfectly well altogether. I would like to congratulate not only the lovely couple but also their brilliant photographer. She did an excellent job in capturing the couple's fairytale romance.
Click image to enlarge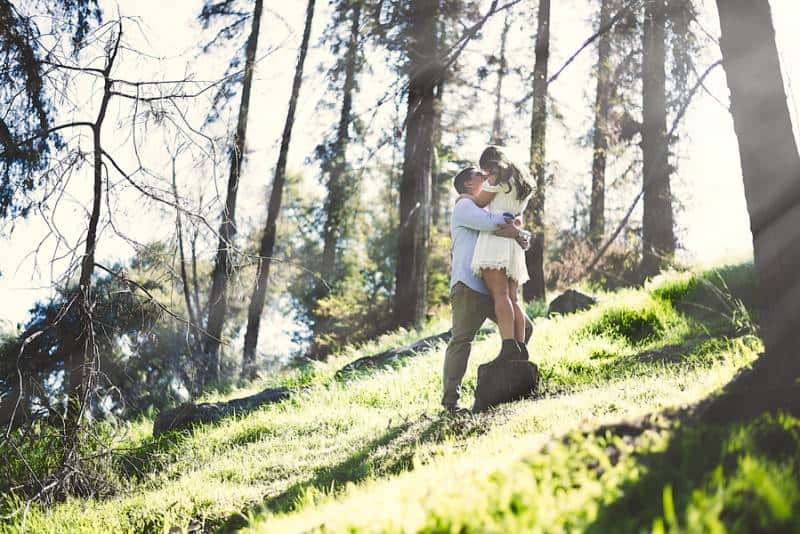 Like. Click to Vote
>
The Concept:
I wanted to represent the real love I have with my fiance and to highlight those sweet and simple, intimate moments we share. I've always viewed our story as a fairy tale and wanted to capture the essence of that feeling in our photos. My fiance is a true prince charming who stole my heart from day one.
The Location:
We chose Balboa Park as it is not only one of the most beautiful attractions in San Diego but has significant meaning to my fiance and me since early on in our relationship. For our first Valentine's Day, he surprised me with a night in the park where we shared a bottle of wine in the organ pavilion underneath a blanket of stars.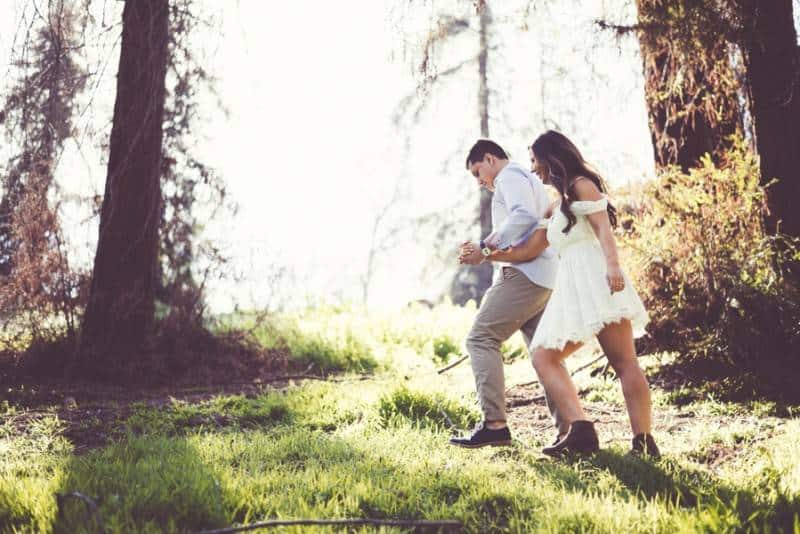 Advice For Brides-to-be:
To all other brides – take the time to plan out your engagement session and make the location, outfits, and every aspect truly about yourself and your fiance. Be yourselves and share the intimate moments you would off camera as if you're in your home, and you'll be sure to capture a few photo gems that you'll cherish forever!
The Outfit Inspiration:
I wanted to show a flirty and romantic side and to feel very bridal in one of the outfits so selected the lacy white dress worn in the woods. It had a soft and sweet aspect to it that seemed perfect for the occasion! For my second look, I chose a bold color to stand out in the photos with a more elegant and formal feel. Once I selected my outfits, we went shopping for my fiance to find colors and styles that complemented my dresses. We did a more casual look with khakis to match the short lace dress and then changed to a more formal look in a complementary shade to match the maxi dress.
A Hint For The Wedding Day:
Yes! I think the photos capture the passion my fiance, and I have for each other. We express strong affection for each other in our daily life, and it truly came across during the engagement shoot. I'm looking to capture the same romantic fairy tale sentiment that I felt during the engagement and to fall even more in love with my partner all over again.
The Engagement Session Experience:
At first we both anticipated it may be awkward to share such intimate moments in a public park with tons of passersby watching! But as soon as Jose and I started sharing conversation and affection with each other, it felt like we were in our home just enjoying quality time together! We felt even more passion after the shoot and felt like it brought us even closer!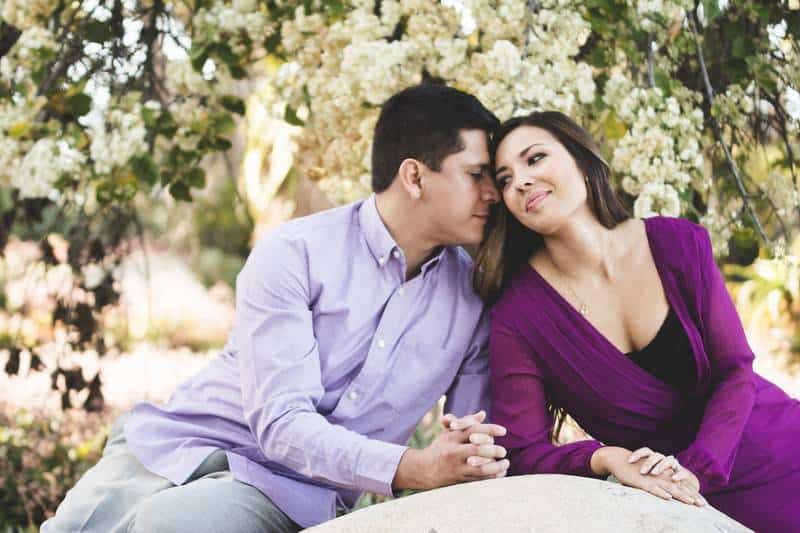 VENDORS
Photographer: Brit Jaye Photography
Reception Venue: Balboa Park
Makeup Artist: Blow Pop Dry Bar
Makeup Artist: MAC