It's a well-known fact between us ladies that gorgeous underwear can go a long way when it comes to self-esteem. You could be wearing a boring sweatshirt and pants but knowing for a fact that you've got some sexy and form-accentuating intimates underneath will still make you feel feminine and refined.
Imagine what kind of confidence you'll get on your wedding day if you've got the perfect bridal gown and the perfect intimates to go with it! Enter Dominique Intimates Bridal Collection – Dominique Intimates has gone a long way in creating quality and luxurious shapewears and every single item they have is made with the intention of making the modern-women more beautiful without sacrificing comfort, something some underwear pieces have failed to take into account. What's even better about them is that they've expanded their creations to fit any occasion you could think of. To the most regular of days to one of the most special one in your life, your wedding day. You've gone high and low finding that bridal gown to fit your taste so don't just stop there and settle with your dowdy tighty whities. Dominique has created a line that is a perfect fit for whatever kind of gown you have decided on without intruding on its form and details. And we're super excited to show you ladies some of our favorites
This satin corset bridal bra creates a sleek and slimming silhouette perfect for those with full figures. The satin finish makes it totally breathable and comfortable that despite the snug fit, you'll still feel dandy for the rest of the day. Available in ivory, white, and black.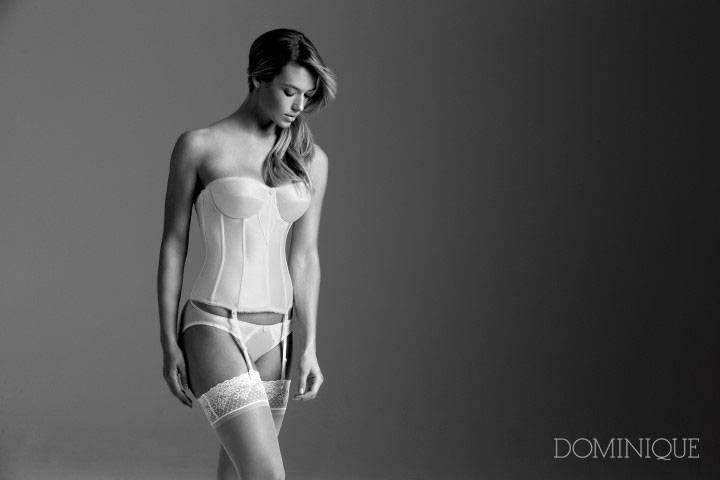 Why not go the extra mile and add some elegant lace trim to it? This lace corset bridal bra will make you feel more feminine with its romantic details. And of course, the full-length trim creates also creates a sleek and slimming silhouette. Available in ivory, white, and black.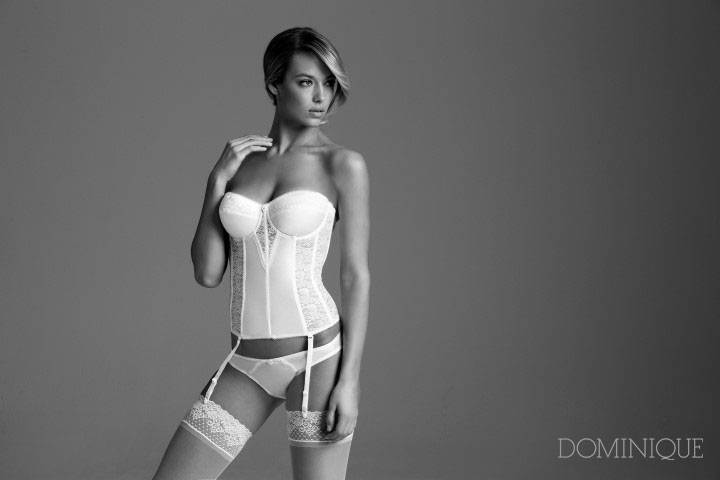 If you need a little bit more support then this hidden under-wire longline bridal bra is a fit. Made with microfiber design, this amazing product allows your body to breath without restricting your movements. Talk about comfort and stability! Available in nude, white, and black.
This backless bridal bra is perfect for one of the most sought after gown style – strapless with a sweetheart neckline. But even with any style, this one is a must! Available in ivory, white, and black.