Wedding planning should be an exciting process for newly engaged lovebirds. However, between catering, flower arrangements, dates and venue choices, the options can become overwhelming.
Today, many couples opt for a destination wedding where the picturesque beach background and hotel dining options cover most of the planning process automatically. But, destination weddings can alienate some guests who may not have the budget to travel out of the country or via airplane. An easy compromise – US beaches. American coastlines offer every kind of coastal atmosphere from historic to romantic.
If you're considering a beach-style wedding, check out the following hotels:
Terranea Resort (Southern California)
Nestled on the edge of the California coast, Terranea Resort is a tranquil oasis set away from the hustle and bustle of Los Angeles. Exchange vows inches from the Pacific or in one of their grand ballrooms. With 102 acres of oceanfront to work with, the opportunities are endless.
Eau Palm Beach (Palm Beach, FL)
Southern Florida has never been more exquisite than during a ceremony done Eau Palm Beach style. From intimate to grand, this property rolls out the red carpet in the cuisine, entertainment, photography and accommodations departments.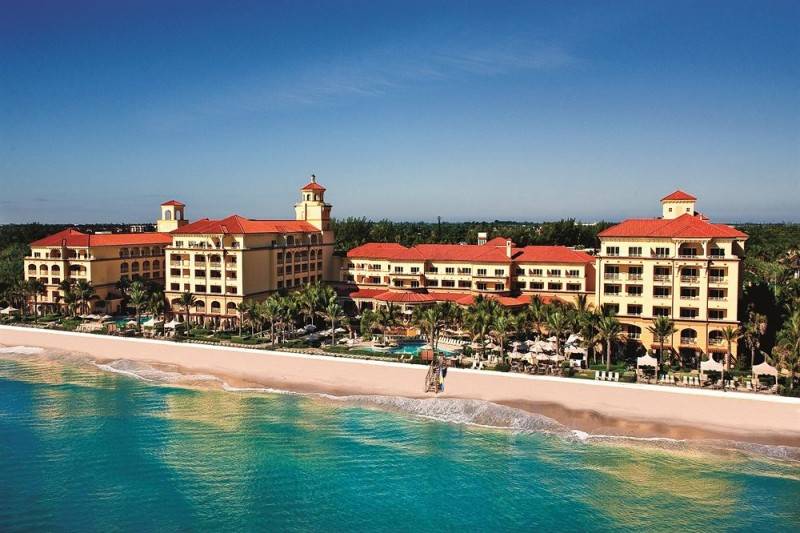 Ocean City, with its nostalgic boardwalk and family-like atmosphere, provides something familiar to individuals who grew up spending classic summer weekends at the beach. Princess Royale Hotel adds to that feeling with its spacious two-room suites and full kitchenettes – fit for a family vacation. Weddings on this property feature romantic views of the Atlantic Ocean and sweeping palm trees along with personalization that is second to none.

Hotel Galvez (Galveston, TX)
A legendary (and allegedly haunted) locale, Hotel Galvez's history gives guests the chance to step back in time for one night. The serene courtyards, ballrooms and lavish dining options make this Texas location a great bet for a beach wedding.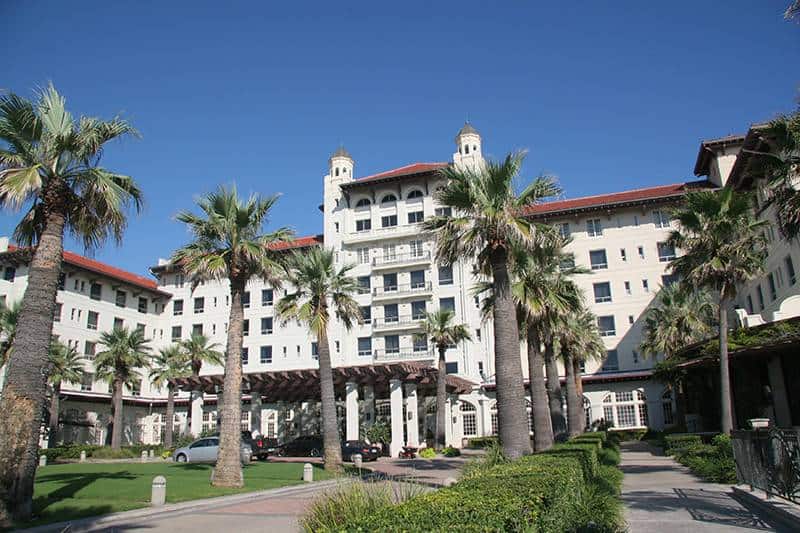 The Breakers Resort (Myrtle Beach, SC)
The Breakers Resort promises to make your dreams come true with the ultimate wedding celebration. With sandy beaches steps from the property and an all-star cast of wranglers who can assist with locating local venders for the perfect cake, flowers and entertainment, the bride and groom can truly relax and enjoy their big day without worrying about planning.
Once you decide on a venue, you'll need to secure a registry plan that you can share with your guests. If you already have a cutting board, cutlery set and the other typical wedding gift items, consider crowdfunding your honeymoon with a service like Honeyfund instead. If crowdfunding your honeymoon isn't in your plans, you can always try sites like Plumfund to raise money for a down payment on a new home or other projects that you'll need support on following your nuptials.