Whether you're a craft queen or not so artistic, you've probably looked at some pretty impressive wedding DIYs and thought, "I'd love that for my wedding." Well, we've gathered some of our favorite new wedding projects that are super easy and just perfect for any bride to try her hand at!
1. Beautiful Wedding Card "Cake"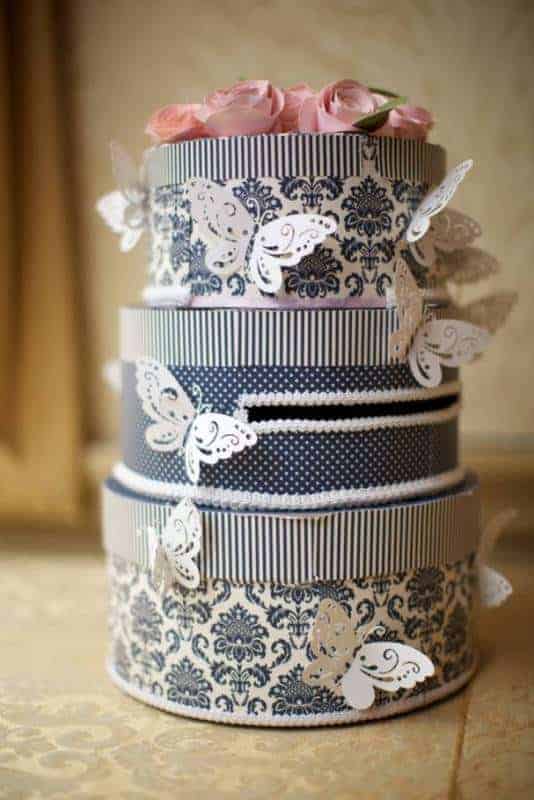 This "cake" is created with 3 hatboxes of different sizes, and is covered in decorative paper and rolled paper roses. A slit is cut in the side of the center tier, so guests can slip their cards inside. It's super easy to create and doesn't take a lot of artistic ability, but it's just beautiful. You can use scrapbook paper in whatever colors you'd like, so this is very easy to personalize.
2. Personalized Dress Hanger
At first glance, this one may look difficult but it's really not. To create the wire writing, you simply need to print out the word you want and use flexible wire and pliers to mold it to shape. The wooden hanger is covered in ModgePodge and then shimmering sequins are sprinkled over it. Voila – a beautiful and personalized wedding hanger.
3. Confetti Cones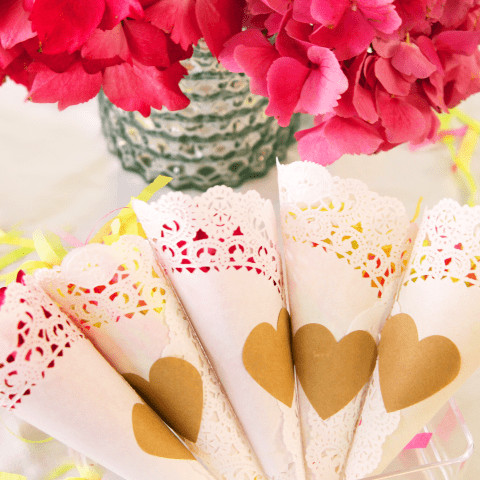 These make a gorgeous addition to a vintage wedding and are so easy to create. Paper doilies can be purchased at any craft store. These are simply rolled and taped! You can add the hearts with a little glue. Then, fill with the confetti of your choice and you have gorgeous DIY confetti cones for your wedding.
4. Beautiful Glitter Candles for a Centerpiece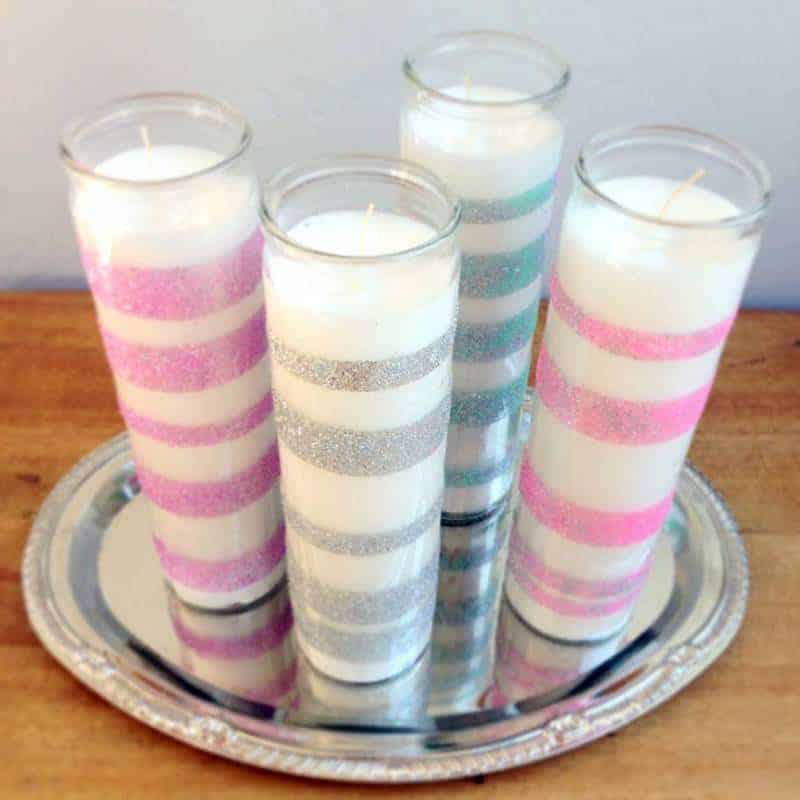 These candles look expensive but in reality they are only $1 from any Dollar Tree! Use tape to create lines, brush on ModgePodge and add glitter and that's it! You've created a beautiful grouping that's perfect for a centerpiece and the price is unbelievably low.
5. Chalkboard Sign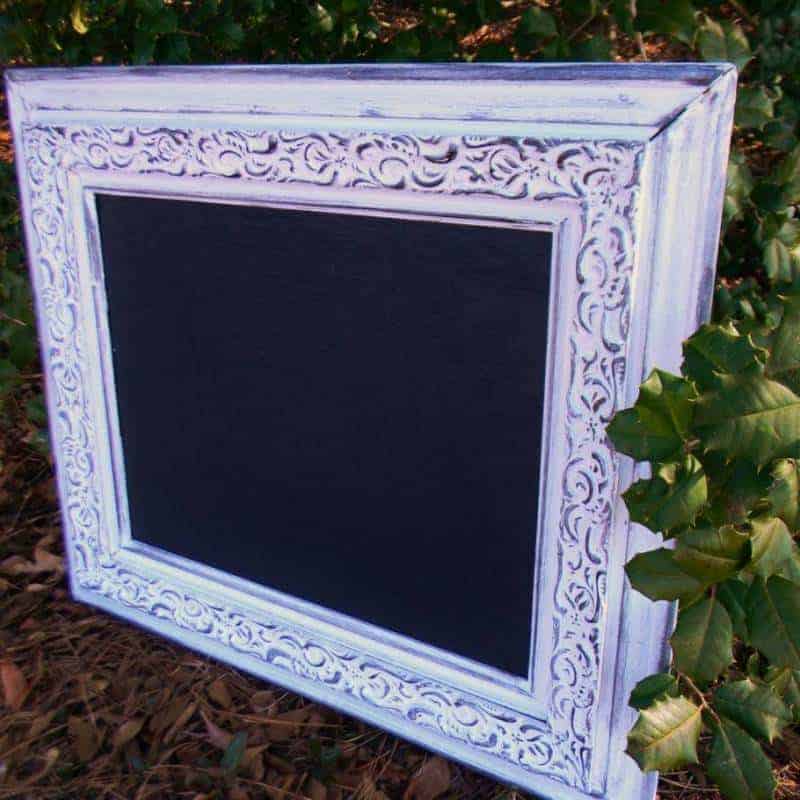 Forget spending tons of money on a chalkboard sign for your wedding. Just grab a thrift store frame and some chalkboard paint and paint the glass portion. That's literally it! You have a beautiful, ornate chalkboard sign that can be used for anything you'd like and it's super easy.
So, what do you think of these DIYs? Pretty easy, right? Let us know which one is your favorite in the comments below and whether you will be trying to create any of these for your upcoming wedding!