Chances are, you've stressed over how to make your reception absolutely perfect. It's the little details that come together to create an overall wonderful wedding reception. While planning your own reception, keep these 4 tips in mind for making your reception a hit.
Centerpieces
Keep centerpieces low so guests can communicate across the tables. If the centerpieces are tall or large around, it will be more difficult for guests to see or talk to each other. This can be an annoyance, so it's best to avoid it.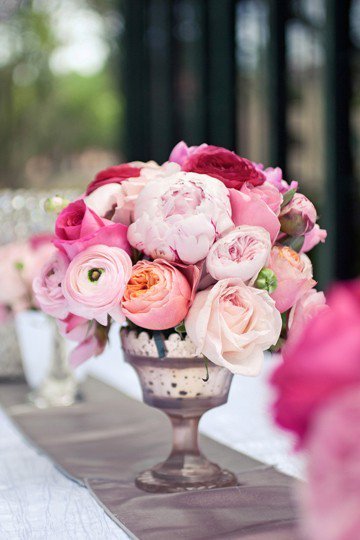 Family Dynamics
Pay close attention to family dynamics when planning your seating chart. It wouldn't be a good idea to place two family members who don't get along at the same table. Also, if a family member is particularly shy, sit them at a table with a more outgoing person rather than another shy individual.
Older Family Members
You might want to make special considerations for elder family members. For instance, placing them closest to the restrooms is a good idea, so they won't need to walk far. Also, it's best to sit them farther away from the DJ speakers and at a table with someone who will be helpful should the elder family members need something.
Avoiding the Awkward
You can avoid awkward situations and periods of inactivity by enlisting help. Having your bridesmaids act as hostesses can ensure that everyone knows where the restrooms are, that everyone has been given something to drink or eat, and that everyone is having a great time.
Using these tips, you can make sure your wedding reception is a hit and everyone has a lot of fun.