This is a great post for guys who are about to pop the question and need a really spectacular ring. Whether you're just getting ideas and need inspiration or you're ready to purchase the ring that really stands out to you, you're going to enjoy this. The following stunning rings are our favorite engagement rings at jamesallen.com.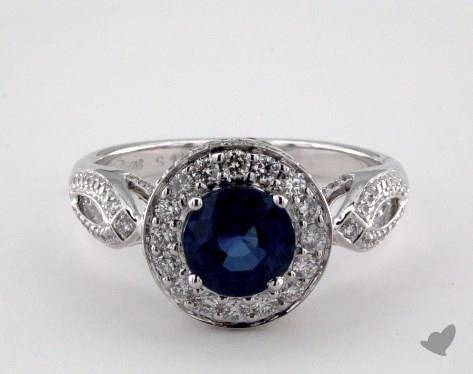 This gorgeous piece of jewelry is so beloved because it's different from the traditional diamond engagement ring, and every woman wants something unique. It features an infinity basket design and pave halo around the sapphire for ultimate sparkle level. This is for the romantic woman, the girl who loves sentimental love letters and saves movie tickets from all of your dates.
This beautiful ring features a cushion-shape halo with a princess-cut diamond in the center, and a pave design on the band. It has a vintage look, and at just over $2,000 it's totally affordable. This is for the girl who cherishes old movies, has her grandmother's vintage linens and daydreams often.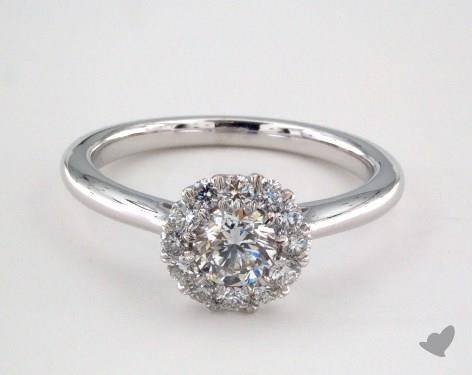 This beautiful and classic-style engagement ring features a 1.75 carat diamond in the middle of a royal halo. This one is really perfect for the traditional couple, and it's a steal at under $3,000. This is the perfect ring for the modern girl; someone who loves her Starbucks coffee or green tea, wears heels with jeans and won't pass up a sale at her favorite store.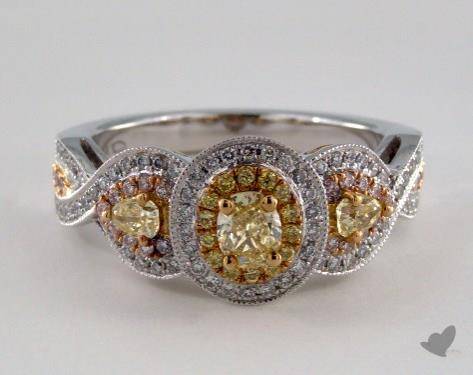 This pure piece of beauty features stunning diamonds in the center and to each side, surrounded by pave halos. It's a very ornate piece of jewelry and still very affordable for under $5,000. This immaculate ring is for the girl who somehow manages to do it all and make it look super easy to the rest of us!
5. Design Your Own Ring Option
We couldn't leave out the custom rings at James Allen because they allow couples to custom-create a ring that is perfect for them. When you really want something that suits your style and taste, there's nothing better than something you designed yourself. More and more couples are opting for custom-created rings in order to ensure that no one else has a ring like theirs.
These are just a few of the simply stunning choices available for grooms who are currently shopping for the ring so they can ask the question to the girl of their dreams!
I am really excited to spread the word today about a great wedding vendor, James Allen. Thanks to their team for bringing me in to work with you and for sponsoring this post.