It was a fine morning when the rain showered down at Jake and Hayley's outdoor wedding. But it did not dampen the couple's excitement as they moved their wedding indoors which was just as romantic as I see it. This is the thing about outdoor weddings, you'd never know the weather. It's very fickle that is why you should alway have a backup plan just in case things  don't go your way. But, nevertheless, the two had a beautiful wedding. After the rain stopped, Jake and Hayley had fun cruising downtown in a blush convertible that, by the way, matched the wedding motif.
Click image to enlarge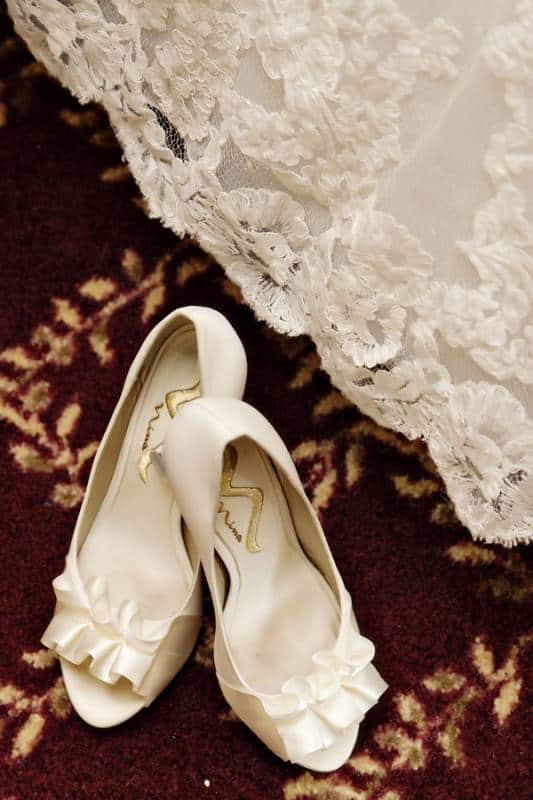 Like. Click to Vote
>
The Wedding Story:
Hayley and Jake were married in a summer museum wedding in the Classic City of Athens, Ga. The museum is attached to a beautiful old antebellum home. Hayley and Jake had a laid back and fun day. They didn't even let the rain that caused their ceremony to be inside phase them.
Favorite Part Of The Day:
It was great to see a backup rain plan happen so seamlessly. About 30 minutes before the ceremony, with very little warning (and only a 20% chance of rain), a downpour started. Hayley didn't even let it phase her. They brought the outdoor ceremony site inside and the wedding went forward as planned. I always tell brides that things may not go perfectly, but it will be the perfect day. This is a great example of that.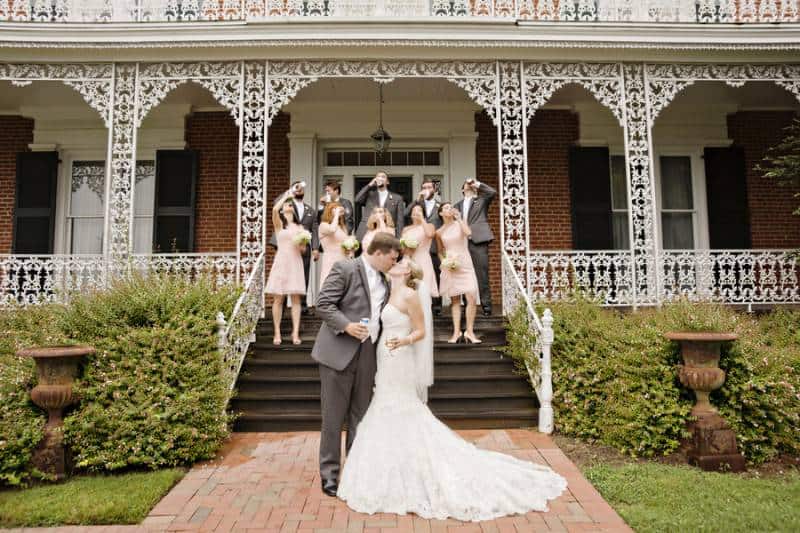 The Highlights From The Ceremony & Reception:
As the photographer, my favorite part of the ceremony was the setup of the venue. They have an upper balcony. I was able to go upstairs and take photographs looking down on the couple. With Jake being so much taller than Hayley, I was able to get images of her gazing up at them that I would have never been able to achieve if I were on their level. Also, there were a couple of times that Jake said the wrong words and that made Hayley really laugh. It was sweet to see. For the reception, my favorite part was the father-daughter dance. Again, I was able to get that above from the angle and it made for some of my favorite father-daughter dance images ever. And tequila shots were their signature drink!! That was definitely memorable as well!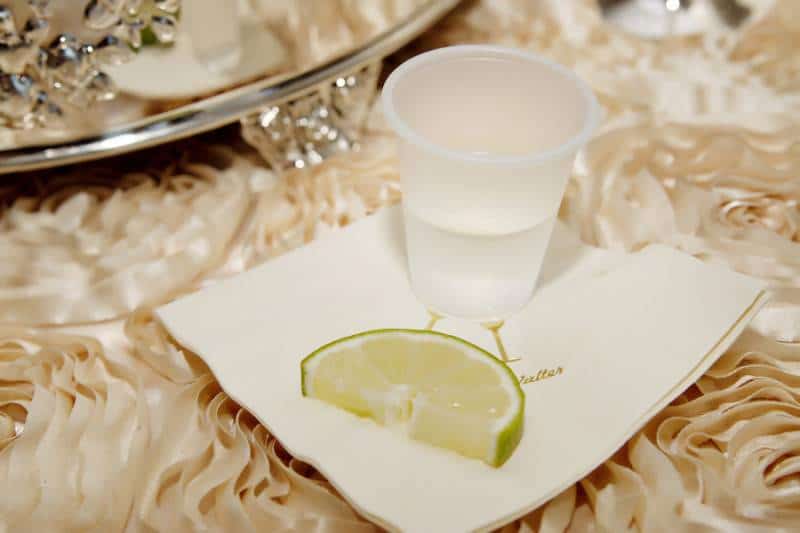 Most Memorable Moment:
I would think avoiding the rain would be something that would stand out for them. As soon as the ceremony was over, the rain had stopped and we ran out to get in the convertible Thunderbird for a whirl around downtown Athens. Everyone always honked and catcalls to a new bride and groom. I think that would be a lot of fun for them.
VENDORS
Photographer: Andie Freeman Photography
Floral Designer: Always Always Flowers
Equipment Rentals: Barron's Rental Center
Cake Designer: Cecilia Villaveces Cakes
Makeup Artist: Elijana Cosmetics
Event Venue: Lyndon House Arts Center
Caterer: Mama's Boy
Tuxedo and Men's Attire: Men's Warehouse
Event Planner: Southern Sophistication Designs