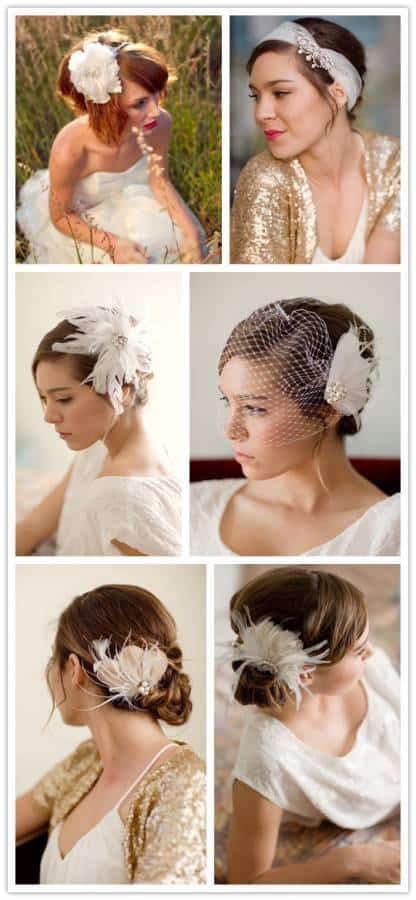 Towards the end of the B List, all of the bloggers received a swag bag filled with goodies from various wedding industry vendors. While I was familiar with a lot of the participating vendors and many had already had their work showcase on this blog, there were several standouts that were new to me, and since I loved their work, I'm excited to pass them on.
Lo Boheme's glamorous accessory line does a beautiful job mixing textures and materials to create breathtaking pieces. Each style is sophisticated but fun, and their use of different feather types in many of them also adds an unexpected bit of whimsy. There is a pretty god variety of hair accessory types, so you're likely to find a piece that suits your personal taste as well as the hair style you're hoping to have on your wedding day.
Images from Lo Boheme.