bridesmaid dresses Archive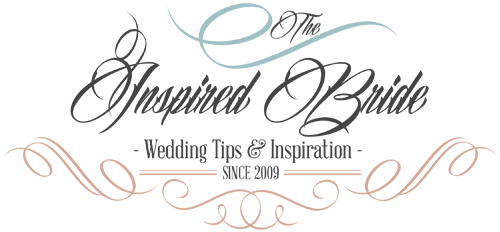 You're getting married. You have your dress picked out. Now it's time to figure out what your bridesmaid's will be wearing on your special day.
Input
Your bridesmaid's should be included as much as possible. Take your bridesmaids out collectively as a group and decide as to what colour and what type of dress you would like. This allows for no disappointments and it makes your bridesmaids feel like their opinions are valued.
Choosing Contrasting Dresses
You should definitely stand out from your bridesmaids. One way to do this is to make sure that the dresses are a contrasting color from yours, whatever you choose. Many brides will wear a sash on their dress that matches their bridesmaids' dresses. This is a great way to tie things together.
Matching Bridesmaids Dresses
At one time, brides made their bridesmaids wear all the same dress – same style, same exact color, same cut, etc. These days, brides are trying different things. For instance, choosing the same color but different shades is a great way to have matching dresses but allowing everyone else to have their perfect sense of style.
Who pays?
Bridesmaids typically pay for their own dresses, but in some cases, the bride will pay for them. No matter what you decide to do, you need to be forthright with the bridesmaids and let them know your plans. Consider making it easier for bridesmaids who are having a difficult financial time by paying half or helping somehow.
Have Fun
Choosing bridesmaid's dresses does not have to be a daunting task. It may seem stressful when you think about it, but have fun with it. Make a girl's day. Go to the spa or get manis and pedis. Make shopping a priority but be sure to have a lot of fun at the same time.
If you have read the price tag on your dream bridesmaid dresses or you've been given a quote for the flowers you want and you think it's the absolute final price, think again. There are times when you can negotiate with wedding vendors so you can get a better deal on most things you need for your wedding.
You're Buying More Than One Piece
If you are purchasing more than one thing from the wedding vendor you've chosen, this may be a great way to negotiate for a lower price. Many vendors will give discounts if you purchase several things from them, such as all of your bridesmaids' dresses or flowers to fill multiple tables. Simply ask if they have a bulk discount and don't be afraid to let them know you're going to check with other vendors.
You're Buying in the "Off" Season
If you're having your wedding during what is considered the "off" season, you may be able to negotiate with vendors. Common off times include during the week and winter and fall, since fewer brides choose these times to get married. This means the vendors make less money and will be more willing to accommodate your budget.
In the middle of wedding planning, it's easy to get so caught up with the plans and the responsibilities that you lose sight of things you'd probably notice any other time. Here are 3 things you should think about that your bridesmaids probably love you too much to mention.
Cost
The bridesmaids will pay for their own dresses, so it's important to think about their finances before choosing something extremely expensive. One bridesmaid may not have an issue paying $600 for a dress but another might not have that much wiggle room. Be open with the bridesmaids and try to come up with a price that's fair to everyone. Around $100 is the average, but some bridesmaids won't be able to swing it. If your heart is set on the dress, offer to purchase it for the bridesmaids.
Style
All women's bodies are wonderfully, beautifully different. A dress that looks fantastic on your size 8 petite bridesmaid may not look as elegant on your size 0, 6-foot tall bridesmaid. Don't be afraid to choose different styles for your bridesmaids, as long as they're the same colors. Your bridesmaids are going to want to make you happy, so they probably won't make a fuss, but you need to realize which styles just aren't going to work for some bridesmaids.
Bridezilla
Again, they love you, so they're not going to tell you that you're turning into Bridezilla. The last thing you want to do is hurt their feelings or become crazy obsessed over your wedding, so relax. Make sure you're communicating with them, but that you're not bossing or being obsessive. You want everyone to have a great time for your wedding…including you!
Keep these things in mind when you're planning the wedding with your bridesmaids and try to keep a check on each aspect so you can catch potential problems before they develop.