For the Guys Archive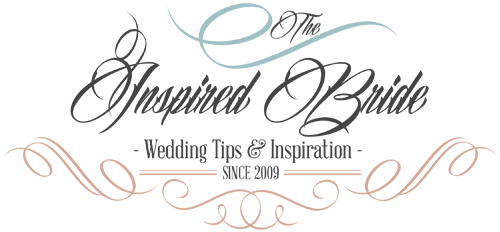 Guys – if you're looking for a great gift idea for your wife, then look no further. This is a super sweet idea that she will absolutely adore. You'll need to get some help from her family, but only after you swear them to secrecy. Here's what you do:
Collect pictures of the bride's family on their wedding day. They might include a sweet, vintage photo of her grandparents on their wedding day, a snapshot of her parents on their wedding day, professional pictures of her sister, etc. Then, purchase a scrapbook and attach each picture to a page, leaving the page beside it blank. Have the family members from the photos write a little message on the picture to your wife.
At the very end of the book, leave the page that will hold your wedding photo blank, or write "your wedding photo here" in the center of the page. On the blank page, write your own sweet message to your bride!
This is a fantastic gift that your wife is absolutely certain to love. She will be able to place her favorite wedding photo in the blank spot and read all the loving messages from her family as she look at pictures of them on their wedding day. It's a sentimental gift that she will absolutely adore.
Have you ever wondered what a man thinks about the wedding? The brides do most of the planning, and the men often just kind of get pulled along for the ride. We've asked several men what they think about weddings and what they believe to be the most important part. Here are their answers:
"I would probably say the most important part would be making sure my bride had everything she wanted. As long as she's happy and gets the wedding she's always dreamed of, I'll be happy." – Calvin, Bay Saint Louis, Mississippi
"I think the vows would be the most important part. They're more than just words. They're promises that (hopefully) both will stick to throughout the marriage." – Kodey, Sarnia, Canada
"Although I think the wedding ceremony will be very important, I love the idea of the reception. It's when the whole family and our friends can celebrate and enjoy the beauty of the day. We'll already be husband and wife and that will be our time to celebrate that." – Mark, Charleston, West Virginia
"Being with my future wife. I don't care if we have a huge fairytale wedding or it's just us and a few important friends and family members. It's the idea behind the wedding, not the individual parts or the décor or the flowers." – Jason, Kansas City, Missouri
"The end." – Carl, Jackson, Mississippi
"The kissing the bride part. That's definitely going to be my favorite part." – Chris, Orlando, Florida
As you can see ladies, men (for the most part) don't really care about the flowers, the décor, the seating arrangements, etc. They're in it for the love! Be gentle with them as you're planning the wedding and try to remember that while you're focused on the elements of the wedding, your future hubby will be focused on you – the real prize he gets when the day is over.
Saving big on the wedding & groomsmen ties is something most brides would love to do. Well, today is your lucky day. We're offering you the chance to save 20% at the super popular Bows N' Ties. If you don't know about Bows N' Ties, you should know they offer you the best way to coordinate your groomsmen and groom to the bridesmaids.
Save 20% Today
If you order before May 6th, you can take advantage of this super code that saves you 20% on your order. The code is: Inspired20. Use it to take a nice chunk off of the cost of your order of coordinating bows and ties for your groomsmen.
Bows-N-Ties offers up more than 4,000 ties, created to compliment the wedding hues by popular bridesmaids dress designers such as J. Crew, Alfred Angelo, Bill Levkoff, and more. You'll never have a problem finding a tie that fits here, as they offer XL length ties as well as children-sized ties for your ring bearer or smaller wedding party attendants.
The Fun Picture Contest
The Bows-N-Ties picture contest is something you should know about if you plan to purchase from them soon. After you've ordered your neckwear, you can submit photos of you and your dapper wedding party, and be entered for a chance to win a $250 gift card as well as being featured on their blog!
If you haven't had the chance to check out Bows N' Ties amazing collection of ties and bows in virtually every color that exists, now is the time to do so. Order the specific color you need and then enter for a chance to win the picture contest.