Personal Touches Archive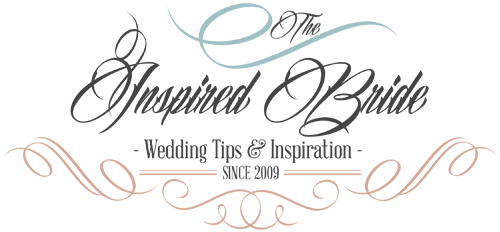 Since the idea of guestbook alternatives became popular, there have been so many new ideas to choose from. Some are clever, some are sentimental and others are artistic. Here are some fun wedding guest book alternatives you might enjoy.
Balloon Picture Guest Book Alternative
With this clever idea, a cartoon couple holds on to a string of "balloons." The balloons are actually small circles your guests sign and then glue to the strings.
The result is an adorable memento of your wedding guests that you can hang in your home. You can also choose whatever colors you want to match your wedding colors.
Puzzle Piece Guest Book Alternative
This clever idea is to have guests sign blank puzzle pieces rather than a guest book.
Once the guests have all signed the pieces, they can be put together to create a hanging or kept apart in a memory box. It's an adorable way to remember your loved ones who celebrated your big day with you.
Vase Guest Book Alternative
This is another really clever idea that leaves you with a memento that can actually be used around your home. Rather than having guests sign a book, you get them to use a Sharpie marker and sign a vase.
After everyone has signed the vase, you can clear coat the vase with enamel spray paint and keep it forever!
These are just a few of the available wedding guest book alternatives you can use for your own wedding. A little creativity and imagination will turn up something truly unique and wonderful!
Wedding planning is difficult and can be stressful at times. However, there are some genius tips available that will make things much easier. We've collected a few of these priceless gems and are passing them along to you! Enjoy.
1. Wedding Veil Weights
Outdoor weddings are beautiful, but even with the slightest breeze, your veil can go flying this way and that. This can be quite troublesome for pictures or when it comes time to say your vows. The solution: wedding veil weights. These little items are created to be decorative so they simply look like embellishments but they will keep your veil where it should be.
2. Bubble Wrap
Have you ever wondered how one blossom is placed in a container and it stays at the top without sinking? The answer is bubble wrap. Simply cut out a small circle (making sure you have at least a few bubbles intact) and slip the stem of the flower through the center of the circle. Voila – your blossom will stay afloat!
 3. Denture Tablets
Every bride has an emergency kit and one thing that should be inside is a packet of denture tablets. Why? Well, if you get a stain on your dress, you can use it to quickly clean the stain off before it sets. Simply dissolve the tablet in water and use a clean cloth dipped in the solution to blot the stain!
There you go – three genius hacks that will make your wedding planning (and the big day) go a little smoother.
Every wedding is different, and although photographers might shoot hundreds of weddings in a year's time, they are not mind readers. It's important to meet with them before the wedding and have a discussion about the events that will take place and the photos you want. Here are some tips for important things to discuss with your photographer before the wedding.
Must-Have Shots
Most photographers get the general idea: bride and groom, bride with her parents, groom with his parents, bridesmaids, groomsmen, etc. However, there may be some shots you want that your photographer won't think of because he or she doesn't know you personally. For instance, maybe your uncle is also your godfather and you'd like a special shot with him. Make sure you let your photographer know and even make a list of your must-have shots.
The Wedding Picture Venue
If you want to take your wedding pictures in a location other than the wedding or reception venue, it's important to discuss this with your photographer. Perhaps the location has a special meaning to you and you'd like to get some pictures there. Tell your photographer the significance of the spot (so he or she will remember it more clearly) and make sure they agree to take some pictures at the location.
Special Pictures
Some brides want pictures of special items, because they're important to them. For instance, one bride carrying a tiny photo frame on her bouquet of a grandfather who had passed on wanted pictures of that particular item. Make sure you let your photographer know about anything that simply can't be left out of the wedding scrapbook.
These are just a few of the things you'll want to discuss with your photographer before the wedding. Also make sure to discuss a plan B in case it rains on the day of your wedding or wedding photo shoot.