Planning Archive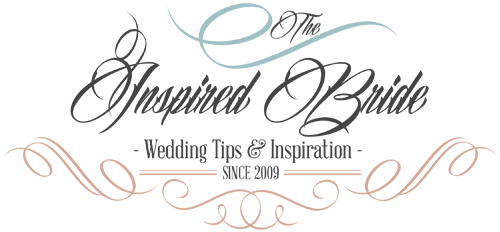 If you're still a ways out from your big day, there are some things you will need to take care of, even now. Here is a small checklist of the things you'll want to take care of 6-9 months in advance.
Begin Trying on Dresses – visit bridal salons and start trying on dresses and veils. You might need to have several rounds of alterations so it's important to start looking around now.
Start Thinking of Honeymoons – now is the time to start thinking about your honeymoon location and particulars. If you have children, you'll need to arrange for a sitter, and if you still need to save the money, you'll want to create a savings plan that will ensure that you have the money by the time you're ready to go.
Start Interviewing Caterers – you're going to want to start interviewing caterers now, and choosing your menu. You'll want to decide whether you're having a sit-down menu, a buffet-style menu, or a constant flow or hors d'oeuvres.
Think about Your Music – decide now whether you'll have a DJ or if you'll simply create a playlist for your ceremony and reception. Think about the music for the ceremony as well; will it be a live piano player, or your favorite songs playing from your MP3 player.
Start Visiting Venues – finally, you'll want to start visiting venues to determine which would be the best for your wedding. Ask about prices and packages to determine whether they would fit in your budget or not.
By starting this far in advance you can ensure that everything's booked and ready to go for your big day!
Weddings can put a dent in a bride and groom's finances for years to come. If  you are operating on a very small budget, like under $5,000, you definitely need to find ways to cut costs. Here are 3 tricks to save a lot of money!
Photography
Nearly 12% of most brides' budgets are spent on photography. Of course you want those beautiful wedding photos, but it's an expense you don't have to have. Provide disposable cameras for each guest, and tape a little list to it of the things you really want pictures of. Provide a bin for them to place the cameras on as they leave. You can also ask a talented friend to take more formal wedding photos.
Update: Not interested in disposables? iPhones shoot amazing photos and are even being used on weddings! Check it out here
Music
If you hire a DJ for your wedding, you can expect to allocate about 8% of your wedding budget on that. It's easier, and cheaper, to create a playlist on your iPod and use that. While you won't have the introductions and the chatter from the DJ, you'll have your favorite songs at your fingertips.
The Gown
Your gown will be the most expensive piece of attire purchased for the wedding. If you're not sentimental, you might consider renting a gown. Alternatively, you could wear a family member's gown. This would not only make them proud, but would save you a nice chunk of change that can be used elsewhere.
Weddings are expensive; there's no doubt about that. But you can be proactive and look for ways to cut costs so you're not carrying around debt from your wedding for years.
I'm a big fan of Russell + Hazel, a local Minneapolis stationery company with impeccable taste and a flair for bold style. I think I nearly fell over, though, when visiting Anne Chertoff's (of Martha Stewart Weddings fame with a solid reputation in the business) From "I Will" to "I Do" blog, I noticed she partnered with R+H to design a hip, well designed wedding planning system for the OCD bride and the bride who could use a little help in the organizational department! The kit includes a signature binder, twelve section tabs with pockets, a planning notebook, an adhesive note set, sheet protectors in three formats (business card pages, letter sized pages for invoices and inspirational tear sheets, and multi format pages which hold tabloid or letter format pages). You can pick it up at Russell + Hazel's website for $75 in your choice of several color ways.
Image from Russell + Hazel.