bridesmaid gifts Archive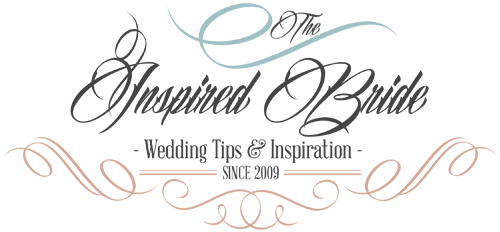 Brides who love to laugh (and who have chosen bridesmaids with similar senses of humor) will adore these gifts. They are unusual, hilarious and just perfect for the group of funny bridesmaids. Be careful if your bridesmaids are sensitive, and make sure they know these are all in jest!
Toilet Paper Earrings
These hilarious earrings are definitely a conversation starter. Tuck them inside a personalized bridesmaid tote bag and watch the hilarity ensue.
No Ugly Crying
Want to give your bridesmaids a charming handkerchief just in case they start to cry during the emotional parts of your wedding? Give them this hilarious "no ugly crying" handkerchief, which is sure to bring on the laughs. This can be saved as a keepsake and cherished for many years to come!
I Got a T-Shirt
This funny t-shirt is perfect for bridesmaids who have a sense of humor. It says, "My friend got a husband and I got a t-shirt." Your bridesmaid will think this is absolutely hilarious and will have a lot of fun with it!
Bridesmaids Flasks
What is more appropriate for a funny bridesmaid's gift than a personalized flask? These are adorable and can be engraved with your bridesmaids' names. If you really want to add some "funny" to the gift, give them their favorite bottle of liquor or wine.
These are just a few of the funny ideas for bridesmaids' gifts. Use your own imagination and creativity to come up with unique ideas for your group.
As the bride, your bridesmaids are your best girls. They're extremely important to you and you couldn't imagine celebrating your wedding without them. Most brides give their bridesmaids a little thank you gift that means something special. Here are some beautiful gift ideas for the bridesmaids, to let them know how much you love them and how much they mean to you.
Name a Star after Them
If you want to provide a lasting and beautiful memory, name a star after your bridesmaids. The cost is about the same as a piece of good faux jewelry, and it will really make an impression. You can do this easily by visiting www.StarRegistry.com and looking over their package options.
Go for Something Personalized
A beautiful silver bangle bracelet with a loving message inside, a champagne glass with her name on it; personalized items are super hot right now. Whether it's a monogrammed tote bag or something else, you can be sure she'll love it if it's personalized. The greatest thing about personalized gifts is that there's something for each and every budget.
Spending Time Together
You can also choose a gift that allows you to spend time together with the girls you love. A spa package that will let all the girls go at once and spend the day together is perfect. A nice dinner for all the girls or even a trip to a nearby city for the night can be a lot of fun and a very touching gift.
Use these gift ideas to come up with the perfect bridesmaids gifts for your girls!