Bride Archive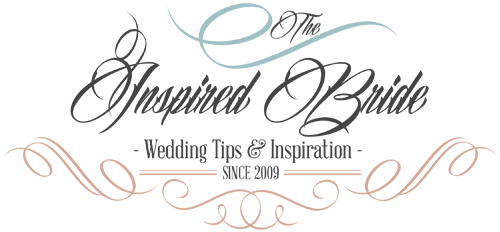 It's getting close to your big day, and you'll be married to the man you love. Here are 22 benefits you'll experience after saying your vows!
1. You'll have a live-in spider killer.
2. Someone will always be around to reach the top shelves in the kitchen.
3. You'll live longer; studies have shown married couples live longer.
4. You'll always get a Valentine's Day present… and an anniversary present!
5 Your husband is like a built-in toe warmer waiting on the other side of the bed.
6. You will always have someone to share your deepest secrets with.
7. You'll have a dishes-doing partner… and a dance partner.
8. There's always someone to wake up if you have a creepy dream.
9. You'll have someone to support you in all things.
10. Having someone there to bring you soup when you're sick.
11. Starting a family with the man you adore.
12. Having a husband is like having a handyman on-call 24-hours a day.
13. Gaining a whole extra family that you'll love and who will love you.
14. Knowing that someone always has your back.
15. You'll have a Sunday morning newspaper-reading partner.
16. He'll be your partner in crime.
17. It's nice having someone who knows you as well as you know yourself.
18. Two heads are better than one, especially when you're coming up with excuses for staying home from work, getting out of a prior obligation, etc.
19. You always have a date for Saturday night.
20. Someone is always there to share laughs with.
21. Looking forward to your husband walking in at the end of the day.
22. You'll have someone to try new recipes on… and someone to tell you how your butt looks in those jeans!
There is a special kind of love between a husband and wife who have gotten comfortable with each other that is priceless. Good luck to you and may you thoroughly enjoy that priceless love with your husband.
If you're the maid of honor, the last thing you need is another task to complete, but this fun wedding day breakfast can be a special time for you and the bride to just sit down for ten minutes and relax. It will give you a few minutes to chat and really catch up, and it takes no time to create. Here's how:
Prepare Ahead
The evening before the wedding, prepare a fun breakfast that can be tossed in the microwave or oven. This recipe is delicious and can be prepared the night before and tossed into the oven the day of the wedding. Simply fry 1 lb of ground sausage and throw in about ½ cup of diced green onions. Chop up 1 large red pepper and 1 large yellow pepper as well as a cup or so of mushrooms.
After frying the sausage and onions, fry the peppers and mushrooms in half a stick of butter. While that's frying, cut a loaf of French bread in half and then into pieces. Line the bottom of a baking dish with the bread. Layer the sausage on top of the bread. Then, when the mushrooms and peppers are sautéed nicely, place those on top of the sausage.
Mix up 6 eggs and 2/3 cup of milk and pour those over top of the entire mixture in the pan. Then, finish the top with one package (about 16 oz) of shredded cheddar cheese. Cover with plastic wrap and place it in the fridge.
The morning of, simply place in the oven for about 50 minutes at 350-degrees.
Special Touches
To make the breakfast really special, slice up some fresh fruit and take the bride coffee or hot chocolate or tea in her bedroom for a bedside breakfast. Don't forget to include a vase of fresh flowers and some ribbon around the napkins!
These gorgeous necklaces from White Owl are perfect for anyone with a vintage-inspired wedding. It's incredible how the combination of antique lace and reclaimed chains come together to make something surprisingly modern. Any of these necklaces would be incredibly chic options for the bride or her bridesmaids, if you ask me!
Images from White Owl.