Services and Vendors Archive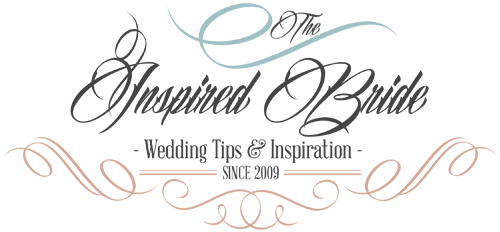 Saving big on the wedding & groomsmen ties is something most brides would love to do. Well, today is your lucky day. We're offering you the chance to save 20% at the super popular Bows N' Ties. If you don't know about Bows N' Ties, you should know they offer you the best way to coordinate your groomsmen and groom to the bridesmaids.
Save 20% Today
If you order before May 6th, you can take advantage of this super code that saves you 20% on your order. The code is: Inspired20. Use it to take a nice chunk off of the cost of your order of coordinating bows and ties for your groomsmen.
Bows-N-Ties offers up more than 4,000 ties, created to compliment the wedding hues by popular bridesmaids dress designers such as J. Crew, Alfred Angelo, Bill Levkoff, and more. You'll never have a problem finding a tie that fits here, as they offer XL length ties as well as children-sized ties for your ring bearer or smaller wedding party attendants.
The Fun Picture Contest
The Bows-N-Ties picture contest is something you should know about if you plan to purchase from them soon. After you've ordered your neckwear, you can submit photos of you and your dapper wedding party, and be entered for a chance to win a $250 gift card as well as being featured on their blog!
If you haven't had the chance to check out Bows N' Ties amazing collection of ties and bows in virtually every color that exists, now is the time to do so. Order the specific color you need and then enter for a chance to win the picture contest.
Wedding registries have truly simplified the gifting process when it comes to weddings; individuals can register for the items they need and their guests can choose from those items when picking out a gift. However, there are still some really big issues with registries, namely the fact that you must create a new registry for every store you love. Not anymore! With SimpleRegistry, all that changes and you have a central location to register for literally anything you want.
What is SimpleRegistry?
Mentioned in The Wedding Wire, the San Francisco Chronicle, and The Enquirer, SimpleRegistry is a streamlined, easier approach to wedding registries. It takes away the common registry issues and leaves you with a truly convenient tool. When you create your wedding registry, you can literally register for anything you want – from a covered butter dish to a 2-week vacation. You don't have to create numerous registries in order to have everything you want covered.
The Group Gifting Feature
SimpleRegistry makes group gifting super easy. Let's say you want to register for a china set that costs $2,000. Not many of your friends are going to spend $2,000 on a gift for you, but 20 people could chip in $100 and make sure you get that china set. They can do it easily through SimpleRegistry and it's a feature that isn't available on regular wedding registries. So, if your bridesmaids want to chip in and purchase you a larger gift rather than several smaller ones, they can do so easily.
Easy to Set Up
Well, sure, it's easy for your wedding guests but how about set up? How hard is that? It's not. With the built in SimpleAdder bookmark, you can add items to your registry from any website, with one click of your mouse. Or, if you're using your phone, you can quickly scan barcodes to add items to your registry, or snap a photo and add items that way.
Thank You Notes
One of the biggest benefits of SimpleRegistry is that you can easily keep track of those you've already thanked. The system remembers each gift and the contact information for the person who sent it. It also keeps track of those you've thanked and if you plan on writing hand-written notes, you can print a list of the recipients.
Overall, this registry option is super easy and worth the few minutes it takes to set up. It's a streamlined, genius approach to wedding registries that makes it easier for the bride and the guests.
So stop trying to set-up multiple registries, get creative, and register for anything, anywhere. Even better, one lucky couple will receive a $5,000 credit toward their SimpleRegistry by signing up before 4/30/13.
Anything that makes wedding planning easier on a soon-to-be bride is a definite win! This includes picking out the perfect engagement ring. It's something you'll wear every day of your life – it has to be one you are just as in love with as you are your soon-to-be groom! Brides who need a little extra help are going to love this post.
Brides Who Have the Setting Already
There are many brides who find themselves in a tough place because they already have the setting for their engagement ring. It might have been passed down from a family member, or it could be that the bride found her dream setting and just needs to fill it. Through this service, brides can find the perfect certified diamond to fit their lovely setting.
It's incredibly easy to find the perfect diamond, because the search filters include criteria like shape, diamond size and budget. Speaking of budgets, there's something for brides and grooms of every budget, so you don't have to settle for a diamond you're not going to be happy with.
Brides Who Are Picking Out Their Entire Ring
If you don't already have the setting, the service offers up a variety of high quality designers, including Verragio, Ritani, Vatche and more. You can choose something that will really stand out, because the line of unique designer engagement rings is top notch.
Choose unique engagement ring settings, every cut imaginable, and diamonds flanked or surrounded by precious gemstones. This is truly the opportunity to find a ring that speaks to you; something that stands out from the typical and boring engagement rings you see on a ton of future brides' fingers.
Custom Designs
If you know what you want but you can't find a ring that fits the dream ring in your mind, Whiteflash can custom design a ring that fits you perfectly. Men who have the perfect design in mind for their future wives can go through the easy process with a qualified jeweler to ensure that their lucky lady gets exactly what she deserves. The website offers a custom design ring form that you can use to get your ideas on paper, and then an artist will bring your dream to life.
Whiteflash provides everything a couple needs when choosing an engagement ring, and will ensure that it's nothing less than exceptional. That can sure make life easier for a soon-to-be bride!
Whiteflash Contact Information:
2150 Town Square Place
Suite 330
Sugar Land, TX 77479 USA
Telephone: 1-877-612-6770
From Outside the US: 1-832-252-6770