Decorations Archive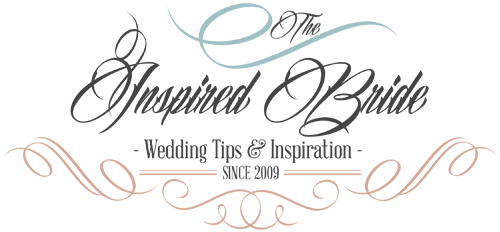 Vintage weddings are huge right now and many brides are going all out to make their ceremonies and receptions fit the popular trend. If you don't want to do a completely vintage wedding, you can incorporate certain touches to give your wedding that romantic, vintage feel. Here are some great ideas:
Peonies
Peonies are gorgeous flowers and very popular for weddings.
They have a vintage feel to them, so they work well to incorporate that feeling into a wedding. These are perfect centerpiece and bouquet flowers!
Vintage Teacups
Add vintage teacups to your reception tables for coffee or tea for your guests.
Don't worry if you can't get your hands on a full set; they are stunning when mixed and matched! They also do a lot to provide a vintage feeling to your wedding.
Lace
Lace is incredibly romantic and always brings a vintage feel to anything it touches, from the wedding dress to the tablecloths.
It's also one of the most popular wedding trends for 2014! You can use it anywhere.
Vintage Embroidered Linens
Vintage embroidered linens are not only beautiful, they just scream vintage.
Brides can use embroidered napkins for their place settings or take advantage of other embroidered linens to add a vintage feeling to their wedding.
Burlap
Another huge trend this year is incorporating burlap into your wedding.
Whereas this was once a "poor woman's fabric," burlap is being used for absolutely everything. It's beautiful when used in any way for a wedding and adds a vintage touch.
These are just a few ways that brides are adding vintage touches to their wedding ceremonies and receptions. With a little creativity, you can achieve just the right amount of vintage elegance!
If purple is your color, then you're going to love this post. Check out what these brides have done with the beautiful and regal color purple for their big days.
Check out these red velvet cake pops that the bride incorporated into her purple theme by adding beautiful purple candy wrappers and bows.
This pink and purple wedding is gorgeous, featuring purple table linens and purple and pink paper lanterns in all shades. We love the groupings of flowers in various colors.
This beautiful bouquet features purple peonies as well as touches of sage green and stunning peacock flowers – it's perfect for a purple-themed wedding.
Of course, no purple-themed wedding would be complete without gorgeous purple invitations like these from Modern Girl Invitations. Check out those beautiful white embellishments.
These gorgeous purple wedding cakes feature lots of dainty embellishment and are grouped perfectly. We love the touch of glitter on the cake board and the antique-looking cake holder.
This is a beautiful example of how a purple wedding theme can be pulled off for the reception. The sashes and table runners come together to create an elegant and gorgeous look.
These are just a few fantastic ideas of how to bring a purple wedding theme to life. Whether you're going to hire a wedding planner or do it yourself, hopefully these images will serve as inspiration for your wonderfully purple wedding!
When it comes time to start planning your wedding decor, you will have a few choices to make. One of those choices is should you do a lot of DIY decor or simply purchase it all. Here are some things you'll want to consider when trying to make the decision.
Time
Do you have time to do a lot of DIY projects in order to make your wedding look fantastic? If not, you may want to consider purchasing the items. Or, you can compromise and take on a few DIY projects so that the decor has your touch but you still have plenty of time to make sure everything comes together nicely.
Money
Money is something you have to consider with every aspect of your wedding. If you don't have a huge budget, you may be able to save some money by doing some DIY projects. However, you'll really want to price the finished projects as well as the materials to create the projects, because sometimes you won't save money by doing it yourself.
Talent
There are some things that we simply can't do, no matter how much we may want to. If you simply can't do your own calligraphy or you just can't arrange your own flowers, don't beat yourself up. The professionals have trained and do these types of things every single day…you don't! Don't be afraid to hire a professional if you just can't manage it yourself.
By considering these points, you will be able to determine whether to do your wedding decor yourself or hire a professional.