Accessories Archive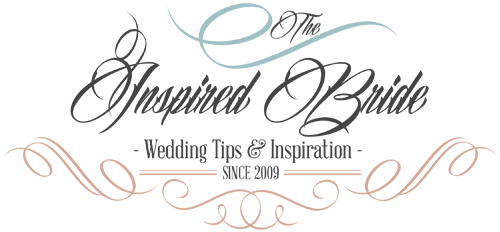 Invitations are one of the first things future brides shop for, and they can set the tone of the entire wedding. It can be difficult to find wedding invitations that are gorgeous AND affordable, but the company we're highlighting today does an immaculate job of providing this.
 Ann's Bridal Bargains is like a one-stop-shop for wedding supplies and most importantly, they can help you stay within your wedding budget. Here are 5 great reasons to check out this company when shopping for budget-friendly wedding invitations.
1. Affordable Doesn't Have to Mean Sacrifice
You don't have to sacrifice your own desires in order to get affordable wedding invitations. This is perhaps the biggest benefit of this particular company. They have a wide range of affordable invitations that reflect today's wedding trends. From rustic to shabby chic to the latest colors and looks, it's all there.
2. They are a Reputable Company
These days, it's difficult to find a company you can trust, but this company has a great track record. Their website is full of happy customer testimonials and the company prides themselves on making sure every customer is satisfied.
3. They Offer the Latest Trends
Most of the time, when you find affordable invitations, they're also cheap-looking. That's not the case with Ann's Bridal Bargains. They offer the things that are trendy today; invitations that look like you spent a ton of money on them.
4. They're Convenient
Not only can you find excellent quality wedding invitations from Ann's Bridal Bargains, but you can take advantage of their massive inventory of wedding items. From ring bearer pillows to customized favors, the company has everything a couple needs for a fantastic wedding.
5. They Have Excellent Customer Service
It's sad that many people have stopped expecting great customer service when shopping on the internet. The staff at Ann's Bridal Bargains is incredibly friendly and knowledgeable and will do their best to help with any question, concern or issue. They offer several ways for customers to contact them, including a toll-free phone number, live chat and email.
If you haven't had the opportunity to check out their inexpensive wedding invitations, you should definitely do so now! You're going to love the wide selection and great prices.
Ann's Bridal Bargains has a special offer for Inspired Bride readers. Get an extra 15% off your wedding invitation order with code INSPIRE15. That's a deal on top of a bargain!  Offer valid through 6/30/2014.
Summer is an excellent time for a wedding, the weather is great and everyone is in a cheerful and celebratory mood.
Summer is a great time to host an outdoor wedding and there are lots great summer themed DIY wedding ideas for you to do to add a personalized summer touch to your big wedding day.
Sometimes weather can be unpredictable so basking in the sun might not be an option on your wedding day, saving that for your honeymoon in Mauritius, or somewhere just as lushes might be the key but there is nothing stopping you from bringing these DIY ideas indoors and decorating your venue with gorgeous summery details, in the meantime pray for the sunshine.
Summer Is a Great Time for Hanging Around
Hanging decorations are great in the summer time outdoors and there are lots of variations of hanging decorations.
One great hanging decoration idea is to hang bottles from tree branches. Paint these bottles in transparent coloured glass paint that you can buy from any crafts store and tie flowers around the tip of the bottles. During the sunshine, the colours reflect everywhere and at night you can put candles in the bottles and they look great hanging from the trees.
You can also hang bird cages from under trees if your wedding is outdoors or from beams if your wedding is indoors. You can fill these bird cages with summer flowers such as lavender and daisies.
Summer Flavors
Summer offers some great natural edible delights, so why not share this with your guests in the form of edible wedding favors.
Jam is famously delicious in the summertime. Why not get jam from the local farms in your surrounding area in a variety of different flavors such as apricot, strawberry, raspberry and orange.
Candyfloss brings back childhood memories of fun fairs and happy times in and around the summer time. You can get a variety of different coloured candyfloss which fits the colourful summer wedding theme perfectly. You can even get candyfloss which is fabricated into various different shapes.
Decorate Your Venue with Cupcake Garlands
This idea looks especially great if you are having an outdoor summer wedding as when the light summer breeze hits the garland it gentle moves around.
Garlands are a favorable wedding decoration and a great way to make your own garland is with cupcake cases.
You can find really great decorative cupcake cases with interesting designs on them at most supermarkets in the home baking section.
These garlands are very simple to make too – all you have to do is pierced a hole through the middle of the base of the cupcake case (a large needle head will do the trick) and then thread through a piece of string.
Playful Pinwheels
These look great all presented on a table near the entrance to your wedding venue for your guests to pick up and twiddle with which they are socializing and waiting for the celebrations to begin.
All you need to do is head down to your local crafts store, gift store or supermarket and pick up some lightweight colourful and quirky wrapping paper.
Cut squares out of the paper, you want to aim for 6-8 inch in length, and on the plain side of the square with a ruler, draw lines from corner to corner.
After pinpointing the centre of the square using the lined with a colourful pin, cut down the lines from the outer corners for about an inch.
Then, in the right hand side of each corner, fold this into the centre and pin in place.
Then, with one of your push pins you want to create a little hole around an inch from one of the ends of a wooden dowel, but make sure the hole doesn't go all of the way through the dowel.
With a glue gun, put some glue into the hole and push in your pinwheel and leave to dry.
Using your imagination or even ideas from other brides is an excellent chance for your to get creative, you will look back at your wedding day and know that you put your heart and soul into producing a gorgeous summer infused wedding.
When it's time to go shopping for the perfect beach wedding dress, there are a few accessories you'll want to remember to wear or bring along. This will help you select the perfect dress for your big day!
Your Undergarments
You should wear undergarments that are plain and that fit the contours of your body well rather than those with ruffles, bows, etc. This is so you can tell how the dress will look on the day of your wedding. Plus, you might think a dress doesn't fit well if your undergarments are showing through, when in reality it will fit perfectly with different undergarments.
Shoes
You'll want to bring a pair of shoes that are very similar to the ones you'll be wearing on your wedding day. This is essential in order to get the alterations right. While bridal shops typically have shoes available, they might not have the type available that you're planning on wearing to a beach wedding.
1-2 Friends
You'll want to take 1-2 friends or family members with you. It may be tempting to take more but with so many opinions it could be more of a distraction and more frustrating. Choose a few people you really trust and who you know will be honest and go from there.
Hair Clips
If you try on a particular dress that you think might be perfect, you might want to see how it looks with your hair up. Take hair clips so you can clip your hair up quickly in case this happens.
When you bring the appropriate items with you, it will make dress shopping for your beach wedding much easier.