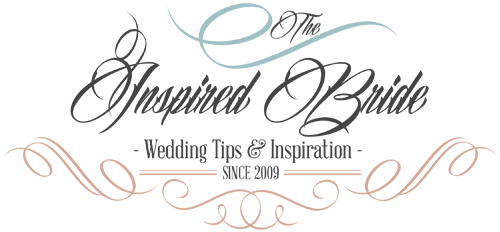 Advertise on Inspired Bride
Thank you for your interest in advertising on The Inspired Bride™. We are now offering advertising to companies that fit the reader audience. If you would like us to e-mail you options for sponsored posts, banners or other advertising options, please fill out the following form. Please note, at this time we are not accepting guest posts. Don't forget to inquire about other advertising options within our blog network.
Press + Blog Mentions
Here is a sampling of some of the sweet things folks have said about us. The links will take you directly to the article!
PR Newswire, July 9, 2012
Brides.com's Aisle Say, July 1, 2010
Design*Sponge, June 24, 2010
The B-List Blog, May 20, 2010
Budget Savvy Bride, May 6, 2010
Brides.com's Wedded Bits, May 6, 2010
The Knot, March 10, 2010
How About Orange, February 15, 2010
Jomygoodness (Interview), January 15, 2010
the Washingtonian, January 5, 2010
BrideTide's Top 100 Wedding Blogs to Watch, January 4, 2010
Spark Stationery Blog, December 28, 2009
Brides.com's Wedded Bits, December 17, 2009
Brides.com's Wedded Bits, November 5, 2009
One Pretty Thing, November 5, 2009
Eat Drink Chic, October 29, 2009
Makita, October 28, 2009
One Pretty Thing, October 26, 2009
Eat Drink Pretty, October 26, 2009
Leo on the Loose, October 26, 2009
Style Me Pretty, October 26, 2009
One Pretty Thing, October 21, 2009
Creature Comforts, October 16, 2009
Papercrave, October 15, 2009
Oh So Beautiful Paper, October 14, 2009
Simply Hue, September 24, 2009
Classic Bride, September 22, 2009
Stylish Events Blog, September 14, 2009
Stylish Events Blog, August 3, 2009
Jenna Sais Quois, July 27, 2009
Head vs. Heart, July 21, 2009
Leo on the Loose by Vale Design, July 16, 2009
Wishpot Wedding Blog, July 14, 2009
Papercrave, July 6, 2009
Oh So Beautiful Paper, July 6, 2009
Hello!Lucky Blog, February 17, 2009