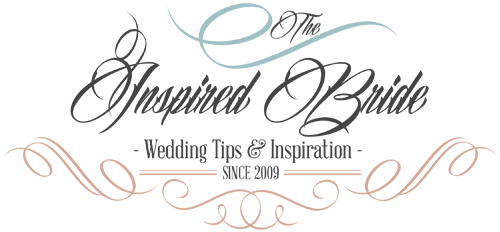 Inspiration Shoot: Graphic and Glitz, Part One
If you've been reading the Inspired Bride for a while, you'll probably remember this inspiration board that I designed a while back. Well, I loved it so much that I recruited some of my favorite people – Shauna of Shauna Younge Dessert Tables, Amy of Design 8 Days, and Jonny and Michelle of Paper Antler – to help me execute and shoot it. With the help of hair and makeup guru Rene Rattler, our shoot at MPLS Photo Center became everything I hoped for and more. I LOVE the results, and especially since it's my first time styling something of this scale, I hope you do, too.
Before I sign off and leave you with this eye candy, I want to say a special thank you to a list of folks outside our team who donated time or resources for our project: my mother-in-law, Kathy, who created the custom made chevron napkins we all fawned over; FiftyFlowers, a sponsor of the Inspired Bride, who provided us with the wholesale flowers I used to style the arrangements; the Twinery, who donated gorgeous black and white twine as well as pink and white twine for our paper goods and dessert table details; Crystal Kluge, whose impeccable calligraphy was used in the paper goods design as well as on our envelopes; Flutter Boutique, who kindly lent us our wardrobe; and the wonderful vendors who donated product to fill out our dessert table – Bake It Pretty, Hammond's, Oh Nuts!, Cocoa & Fig, and Laura's Candy. My thanks last, but not least, to 100 Layer Cake for featuring this shoot today.
Concept and Styling: Maddy Hague of the Inspired Bride
Photography: Paper Antler
Dessert Table Design: Shauna Younge Dessert Tables
Paper Goods Design: Amy Hardy of Design 8 Days
Hair and Makeup: Rene Rattler
Location: MPLS Photo Center
Calligraphy: Crystal Kluge
Wardrobe: Flutter Boutique
Wedding Dress: Jenny Yoo
Bride's Headband: Bride's Head Revisited
Bride's Clutch: Ila Handbags
Bridesmaid's Dress: Priscilla of Boston
Wholesale Flowers: Fifty Flowers
Twine: the Twinery
Vintage Stamps: Verde Studio
Baking and Candy Making Supplies: Bake It Pretty
Dessert Table Candies: Hammond's Candies and Oh Nuts!
Macarons and Cake: Cocoa & Fig
Marshmallows: Laura's Candy