News Blips Archive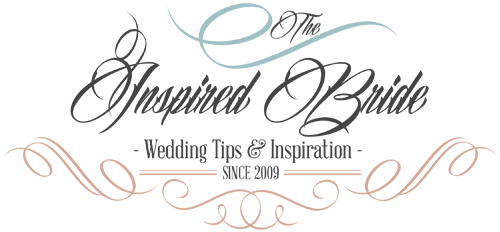 Have you ever wondered what a man thinks about the wedding? The brides do most of the planning, and the men often just kind of get pulled along for the ride. We've asked several men what they think about weddings and what they believe to be the most important part. Here are their answers:
"I would probably say the most important part would be making sure my bride had everything she wanted. As long as she's happy and gets the wedding she's always dreamed of, I'll be happy." – Calvin, Bay Saint Louis, Mississippi
"I think the vows would be the most important part. They're more than just words. They're promises that (hopefully) both will stick to throughout the marriage." – Kodey, Sarnia, Canada
"Although I think the wedding ceremony will be very important, I love the idea of the reception. It's when the whole family and our friends can celebrate and enjoy the beauty of the day. We'll already be husband and wife and that will be our time to celebrate that." – Mark, Charleston, West Virginia
"Being with my future wife. I don't care if we have a huge fairytale wedding or it's just us and a few important friends and family members. It's the idea behind the wedding, not the individual parts or the décor or the flowers." – Jason, Kansas City, Missouri
"The end." – Carl, Jackson, Mississippi
"The kissing the bride part. That's definitely going to be my favorite part." – Chris, Orlando, Florida
As you can see ladies, men (for the most part) don't really care about the flowers, the décor, the seating arrangements, etc. They're in it for the love! Be gentle with them as you're planning the wedding and try to remember that while you're focused on the elements of the wedding, your future hubby will be focused on you – the real prize he gets when the day is over.
Each of these examples are perfect reasons why you should meet with your baker and see their sample work before you hire them. Check their photos, ask for testimonials, and don't be afraid to request a tasting before ordering the actual cake. This decreases the risk that you will end up with a cake like one of the following!
Zebra Stripe Disaster
Zebra stripes are very in in the cake world right now. When one soon to be bride ordered a zebra striped wedding cake, she got much less than she bargained for!
Imprisoned Strawberries
Chocolate and strawberries for wedding cakes are also very popular. However, this particular cake seems to have missed the mark. In fact, it causes one to wonder what the strawberries have done to deserve being locked up!
Sandcastle Cake
This baker was going for the cute sand castle cake look with brown sugar and seashells. Unfortunately, it came out looking less than stellar and certainly less than appetizing.
The Sushi Wedding Cake
We're not sure if this was the bride and groom's idea of the perfect cake or not, but this sushi cake is downright frightening.
Pink and Green
It's really hard to tell what the baker was going for with this cake, but it is definitely interesting to say the least. Those lime green and pink splotches really set off the orange-yellow "thing" on top.
Tower of Terror
Bless the bride who received this cake on the big day! There's a chance they may still be searching for the baker.
As you can see, there are some definite cake fails out there. Make sure you meet with the baker and get to know their style and talent before ever ordering from them!
It's getting close to your big day, and you'll be married to the man you love. Here are 22 benefits you'll experience after saying your vows!
1. You'll have a live-in spider killer.
2. Someone will always be around to reach the top shelves in the kitchen.
3. You'll live longer; studies have shown married couples live longer.
4. You'll always get a Valentine's Day present… and an anniversary present!
5 Your husband is like a built-in toe warmer waiting on the other side of the bed.
6. You will always have someone to share your deepest secrets with.
7. You'll have a dishes-doing partner… and a dance partner.
8. There's always someone to wake up if you have a creepy dream.
9. You'll have someone to support you in all things.
10. Having someone there to bring you soup when you're sick.
11. Starting a family with the man you adore.
12. Having a husband is like having a handyman on-call 24-hours a day.
13. Gaining a whole extra family that you'll love and who will love you.
14. Knowing that someone always has your back.
15. You'll have a Sunday morning newspaper-reading partner.
16. He'll be your partner in crime.
17. It's nice having someone who knows you as well as you know yourself.
18. Two heads are better than one, especially when you're coming up with excuses for staying home from work, getting out of a prior obligation, etc.
19. You always have a date for Saturday night.
20. Someone is always there to share laughs with.
21. Looking forward to your husband walking in at the end of the day.
22. You'll have someone to try new recipes on… and someone to tell you how your butt looks in those jeans!
There is a special kind of love between a husband and wife who have gotten comfortable with each other that is priceless. Good luck to you and may you thoroughly enjoy that priceless love with your husband.