Hello, darlings! Today, we are blown away by a bride  who has a very distinct style. On her wedding, she did a unique blending of modern and tasteful glitz with some romantically timeless rustic touches. Indeed, she was an inspired bride! Let's  take a look at all the moments and  details  captured by Josh & Jennifer Photography!
Click image to enlarge
Like. Click to Vote
>
Extra Special Details
The wedding was held  in The Barn at Harvest Moon Pond.
A mobile espresso bar was added to go along with the pie for dessert. Beer, wine, and handcrafted espresso drink for everyone.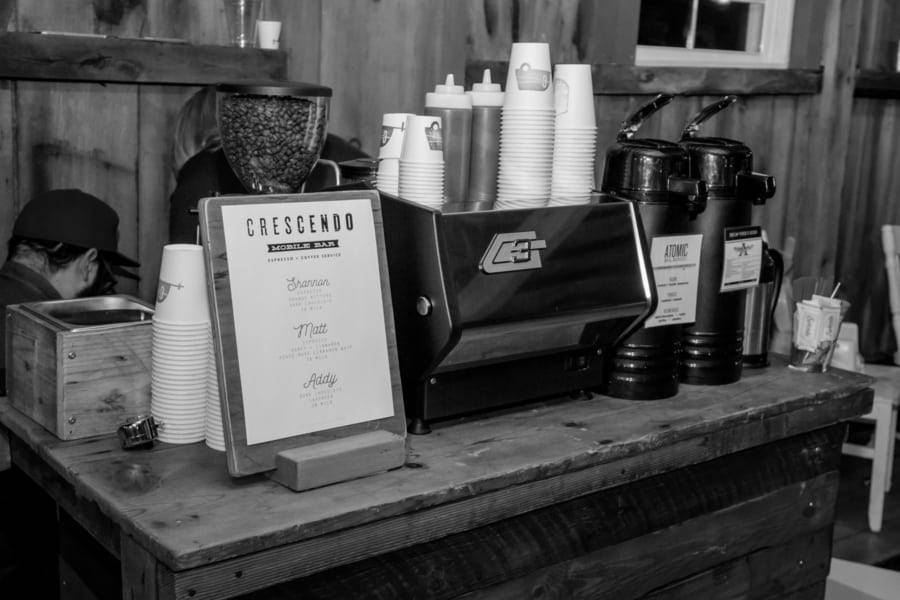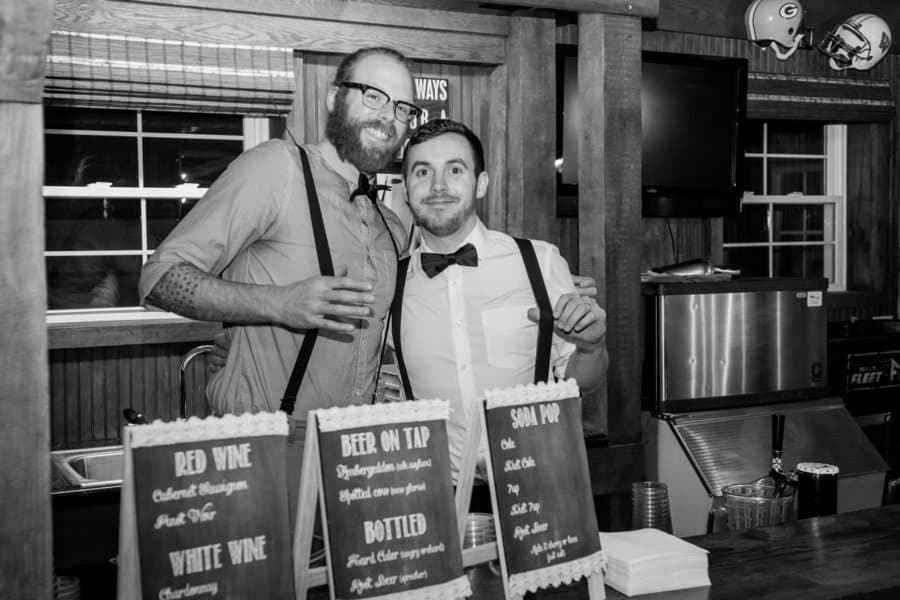 All of the bridal bouquets were hand-made by one of her bridesmaids, out of fabric, and they were gorgeous!
The Bride and Her Father
One of the things that will forever be the most special to the bride was her dance with her father. He insisted on keeping the father/daughter dance song a secret up until the moment they hit the floor. He chose a very fitting song that tied in with the speech he gave, but at the end of the song the chicken dance started playing. They always used to go to the Valentine's Day dance when she was a little girl and her favorite song to dance to was the chicken dance. It was both humorous and sentimental when she heard start playing.
Tips from the Photographer
♥ Pick out a handful of things that are the most important to you (Ours was good food, good drinks, and good photos). Pay for those or budget for them first, and figure the rest out after. Spending can get out of hand really quickly but if you prioritize the things that mean the most to you first, then you should be able to make budget cuts on the less important details.
♥ Choose a venue with charm and character. When the venue has aesthetic appeal then not many decorations are needed. Fewer decorations mean less money, fewer DIY projects, less setup and less take down. Win!
♥ Find a photographer that you connect with. The more comfortable you are with the people photographing you – the more wonderful and natural your photos will turn out. These are, after all, some of the most intimate moments of your life.
Money Matters
$10,000 – $20,000
From the Photographer
We're not just wedding photographers. We celebrate relationships. We are marriage photographers. Through colorful images, classically and cleanly processed, we come alongside our clients to help them celebrate and remember. The celebration is an integral part of our life. We always find an excuse to celebrate anything. Weddings just happen to be the best celebration in existence! We love the colors. The emotions. The commitment. The laughter and joy. So many reasons we love photographing weddings! On a much deeper level, we believe with our whole heart that marriage is the most important relationship. As Christ followers, we believe that marriage is a beautiful picture of christ's love for humanity. As marriage photographers, it is our heart's desire to celebrate your relationship — not only your epic party. We split our time between Phoenix, Arizona and Okoboji, Iowa, and would gladly travel. Our packages currently start at $2700. The best way to be in touch is via our website contact form.
 Vendors
Photographer:  Josh & Jennifer Photography
Event Venue: The Barn at Harvest Moon Pond