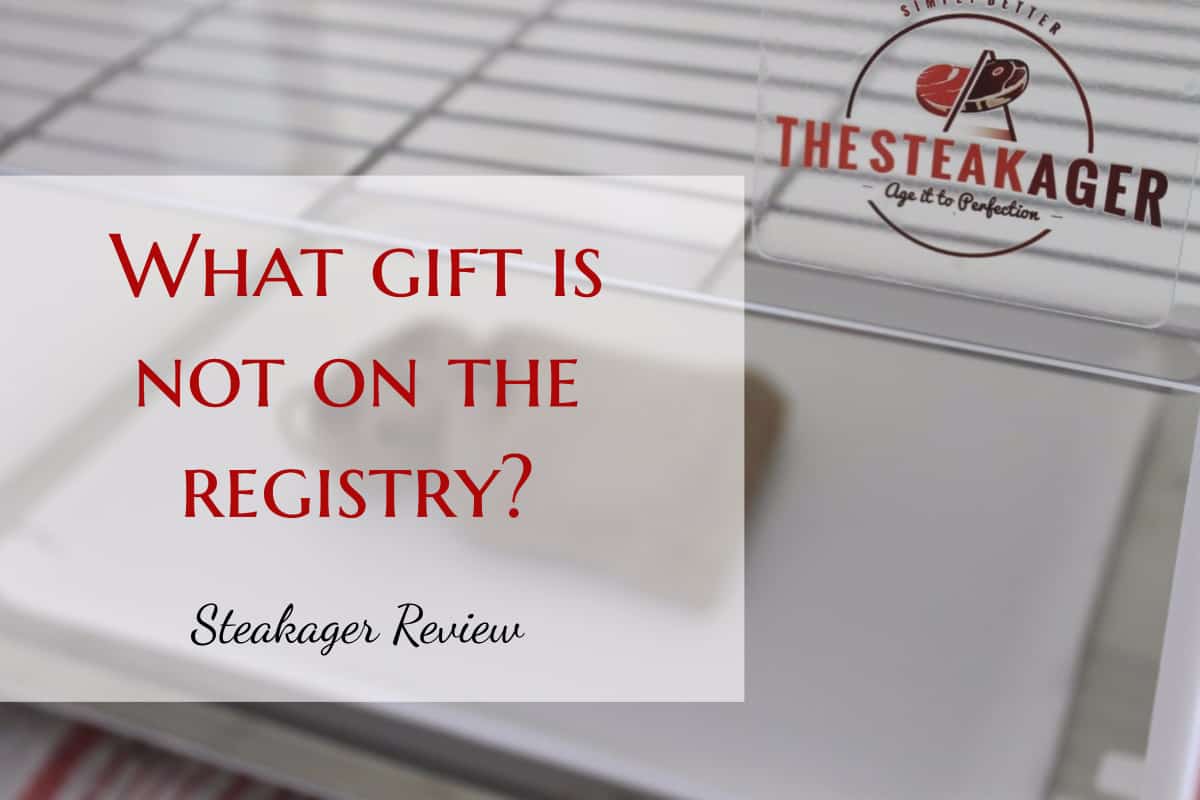 Steak knives, check. cutting board, check. dishes and glassware, check. Get your favorite newlyweds The SteakAger and make sure you end up at the top of their dinner party guest list!
The SteakAger should become the go-to gift for your favorite newlyweds:  simple assembly, easy to follow instructions with online videos, humidity and temperature tracking and restaurant quality dry-aged steak, in the comfort of their newlywed nest. I was asked to check out The SteakAger at home dry-aging system and we totally approve.  While your favorite couple will ask for all of  Williams-Sonoma, I highly recommend going off-registry for the newest kitchen statement piece…the at home dry ager.  I love this for so many reasons, including an excuse for the lovebirds to break out the new steak knives and carving board.  Everyone is going to want an invite to steak night.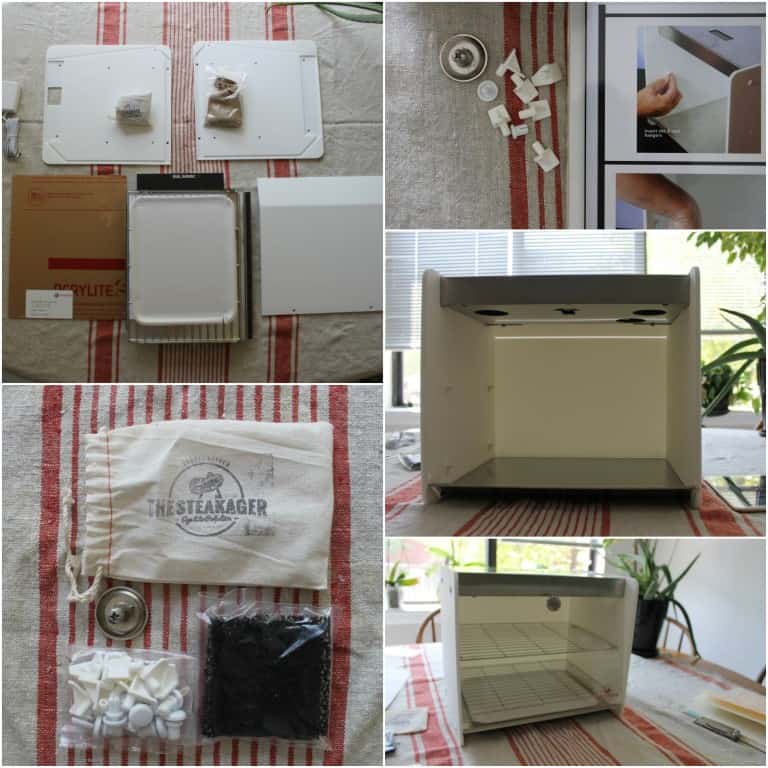 Upon receiving The SteakAger (in an oddly small box), I immediately went to my local butcher shop and purchased a custom cut ribeye, ready to sit for 60 days.  I also left with my first four guests to the tasting party. The guys in the shop were more than willing to be dry age guinea pigs.  When I got home with my 8lb. cut of meat (a single steak would not do), it was time to tackle the assembly.  I am pretty good at assembly, not so good at reading instructions first.  Lucy for me, this was a piece of cake, lucky for your newlywed friends, this assembly will not cause an IKEA style meltdown requiring a session with a couples therapist.
The parts came in well organized (and well branded) packages with easy to read paper instructions, as well as online instructions and videos.  If i'm being completely honest, I did put the bottom piece in upside down, but it was an easy fix and only cost me a few additional minutes in assembly time.  Of course if you read the instructions, that won't happen. Top, Bottom, Sides, Brackets, Shelves, Filter, Salt, Door, Done.
After the box is assembled, plug it in and sync to your household wifi so you can check temperature and humidity anywhere in the world while your meat ages to perfection. All that's left, add the meat, close the door and wait!
I setup my SteakAger a few days before I had a few friends over for tacos, and when the first person went into the fridge to grab a beer the meat became an instant topic of discussion.  I also instantly had six more  guests for my upcoming steak night.  Now the hardest part of the whole process…waiting.
Stay tuned for part 2: Steak Night
About Author