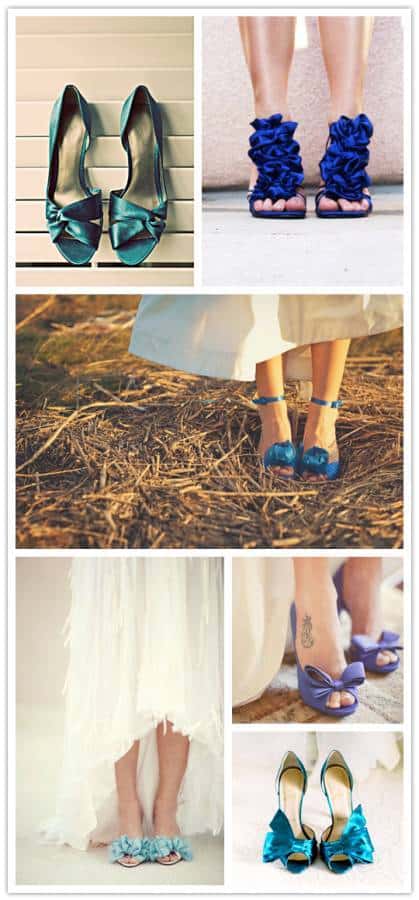 Still looking for that something blue to add to your wedding ensemble? Well, hopefully I've just ended that search for some of you! It's become more and more mainstream for brides to opt for colored heels, so why not make them a lovely shade of blue? This is such a fun and modern way to uphold the long-standing tradition, and adds a serious pop of color to your wardrobe. I've gathered some pretty inspiration images together and would love to know if you've got a favorite among them. Hmm. As for me, I think I'm leaning towards the bright turquoise pair with bows on the sides. Yep. They are my favorite for sure!
Images from Life Images, Love Maegan, Our Labor of Love, Sarah Yates, Brandon Kidd, and Jen Curtis.
• • ♥ • •
Katie Murphy is the editor of Aisle Candy, a sparkling new wedding blog offering sweet inspiration for the modern bride. She loves sharing her passion for beautiful photography, pretty paper and unique weddings with others in the industry and modern brides-to-be. She works in Boston as a marketing director and grew up on Cape Cod.