This lovely couple decided to have their engagement shoot taken at various iconic locations in Seattle. They combined their love for each other and love for the city and turned these into wonderful photographs. I'm sure that as they grow older, these memories will be ones they want to revisit, like the places in the pictures. They probably won't ever get tired of the city they immediately moved to after just one trip. A spontaneous move, perhaps – but such is love. Make a big leap and then take the plunge.
Click image to enlarge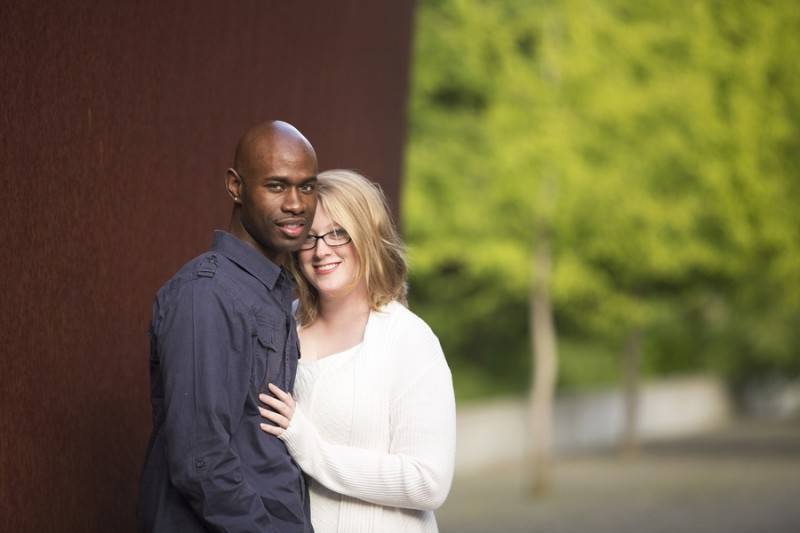 Like. Click to Vote
>
Through the eyes of the photographer:
What did you want to portray in your engagement shoot?
We just wanted to portray the love that they share for one another in the city they adore.
Why did you choose the location?
Glenn and Delton moved across the country after they took only one trip to Seattle and fell absolutely in love with the city. They wanted their engagement portraits and their wedding to showcase Seattle's iconic locations and features.
What inspired their outfits for the engagement session?
Their outfit inspiration was casual but elegant. They wanted a look that would stand the test of time as well as show off their personal style tastes.
Do the photos give a hint on what will happen on their wedding day? How so?
It does as their wedding was at Pike Place Market, a very iconic Seattle location and they wanted to showcase more of the special reasons why they fell in love with Seattle such as the Space Needle and Olympic Sculpture Park!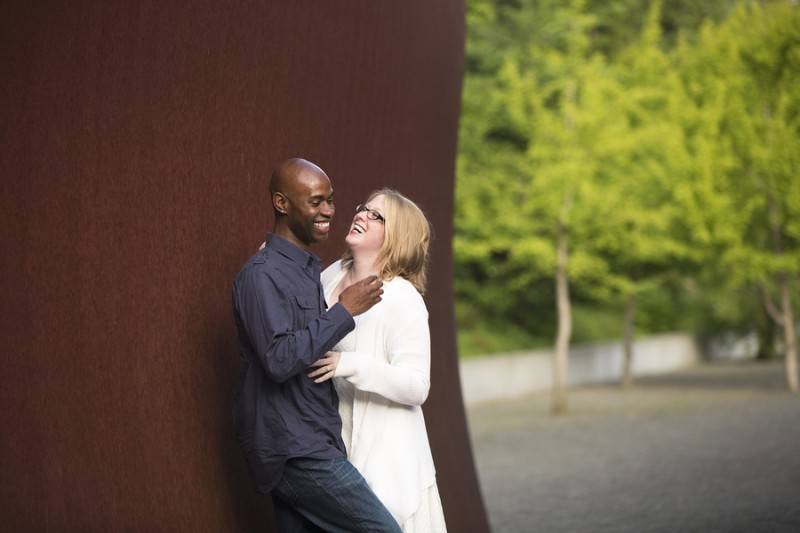 How did you tell the couple to feel at ease with all the posed shootings?
We become fast friends with all of our clients and hugely help with the entire wedding such as vendor referrals, location scouting, anything they need. We also take the pressure off my letting them know that all they need to do is show up and we will take it from there. During the engagement session, I share funny stories from other sessions, weddings and personal life experiences to capture them with a genuine smile and laughs. We try to capture a mix of posed and candid images as well.
If the wedding already occurred, would you mind telling us more about it?
They had a beautiful and unique wedding hosted at one of the most famous Seattle attractions, Pike Place Market. Also one of the things they made them fall as madly in love with the city as hey were with one another.
VENDORS
Photographer: Brooke Taylor Studios
Reception Venue: Olympic Sculpture Park