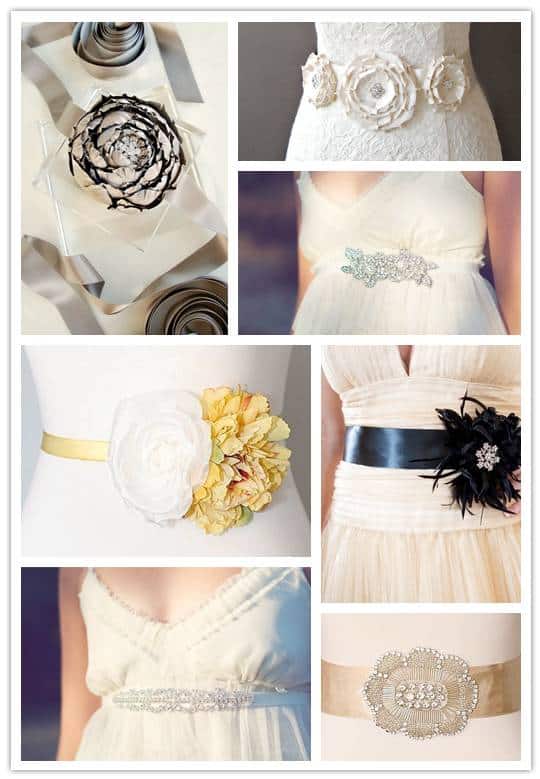 After yesterday's tasty feature, I'm in a fashion-minded mood. A look I can't get enough of is a simple white dress (preferably something draping and Empire waisted) with a statement sash. I'm pulling some of my absolute favorite stunners together for you. I hope you enjoy the look as much as I do!
Above: Emici Bridal, Emici Bridal, Untamed Petals, Portobello, Bridal Couture Girls, Untamed Petals, Portobello.
Below: The One Happy Girl, Icing101, Icing101, Twigs and Honey.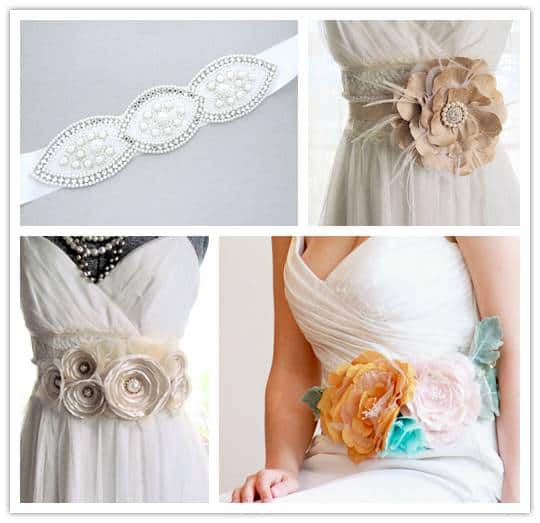 Images from their respective shops.