They had a ranch and rolling hills to themselves on a fine sunny day, as they held each other's hand while they walk. Does that sound familiar to you? Yes, it's kinda bringing your some Nicholas Sparks feels, I know. Ha-ha! Brandy and Brock wanted a light, airy, and romantic feel for their engagement shoot and they achieved it with rustic wood, burlaps, and white linens on their set. My favorite scene on their photos, is them lying down on the shade of a majestic oak tree in their color coordinated outfits, simply enjoying each other's company. Check the photos below for you to see! It's obvious that these lovey doveys can't wait for their wedding day! May you always make each other laugh, Brandy and Brock. Congratulations!
Click image to enlarge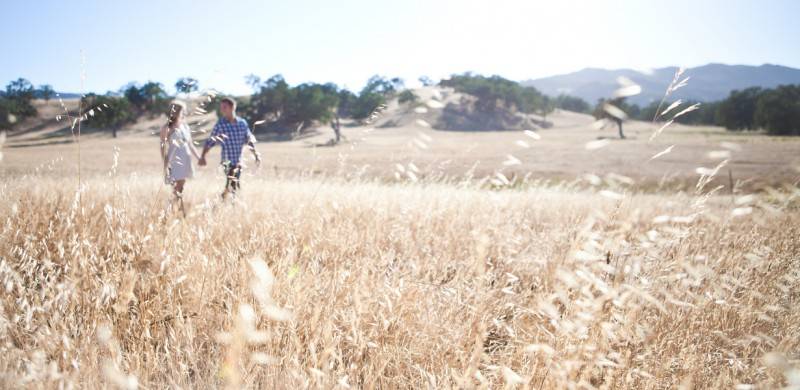 Like. Click to Vote
>
The Engagement Shoot
We wanted a light, airy and romantic feel that really showcased our love for one another.
The Location
Santa Margarita Ranch was also our wedding location, so we thought it was the perfect place to do our engagement shoot as well. The Ranch is full of beautiful scenery, including historic buildings, rolling hills, majestic oak trees and even cows!
The Outfits
We honestly didn't put much thought into the outfits. Our main goal was to be ourselves and color coordinate!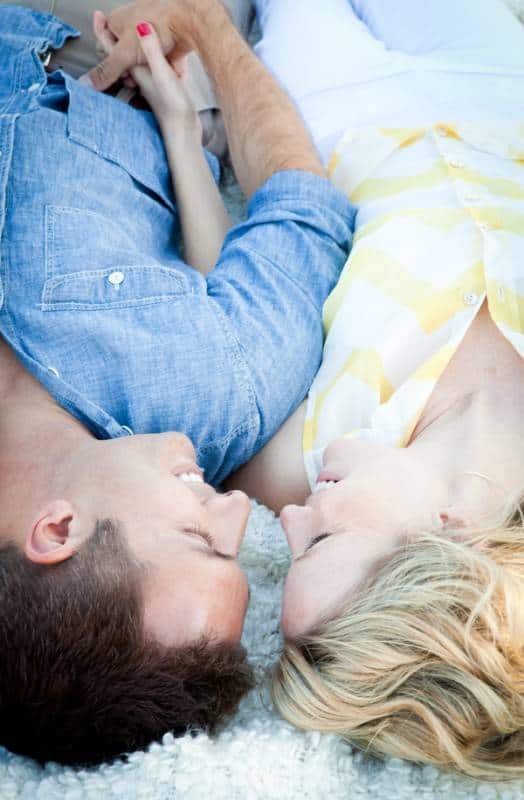 A Hint For the Wedding Day
We had our engagement shoot taken at our wedding venue, giving a hint to the beautiful views of the ranch; however we did not pose in the ceremony or reception sites, as to leave those as surprises for the wedding day!
On Posing for the Shoot
It was a little bit awkward at first, but our amazing photographer brought us champagne to calm our nerves. It really helped us relax and laugh, therefore the smiles were very natural.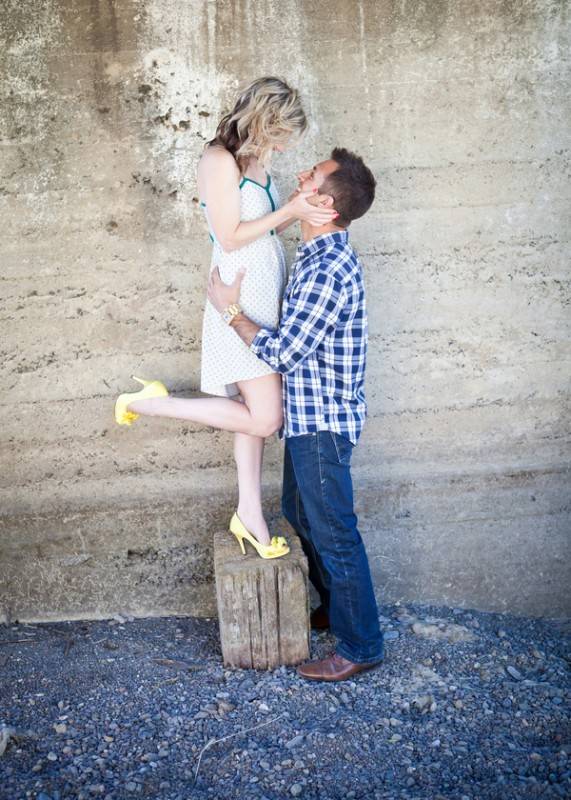 About Our Wedding
We really wanted to play in to the natural and elegant beauty of the ranch and barn, so we chose to decorate with a lot of rustic wood, burlap, and white linens. The floral arrangements introduced different shades of yellow and were placed in wood boxes and antique blue mason jars to wrap up the country feel. We ultimately wanted something that felt like very natural, understated, and like our own little love story and we couldn't think of anything more perfect than to wed under a large oak tree displaying our initials inside a heart and then dance the night away in a historic barn lit with string lights.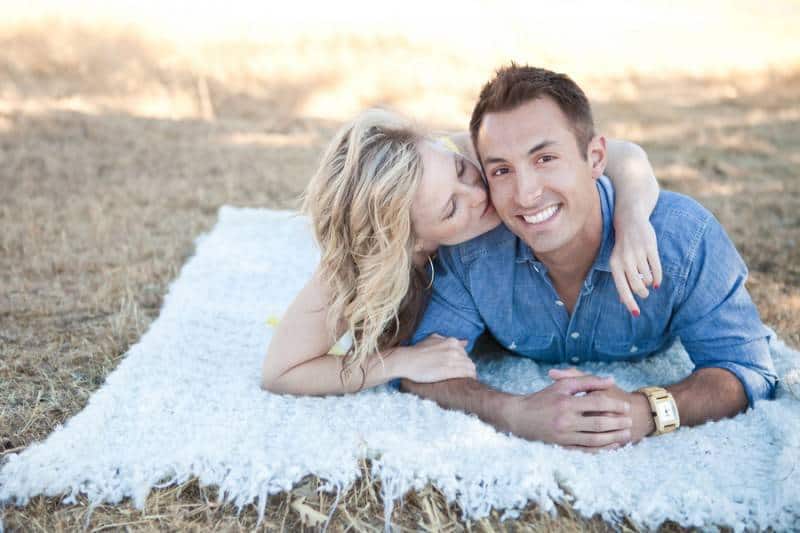 VENDORS
Photographer:  Lora Mae Photography
Reception Venue: Santa Margarita Ranch