Jessica and Stan are two fun people who love making memories down the beach boardwalk. So, in their engagement shoot, they did what they loved to do! Sashaying the dock hand in hand, wearing cozy and navy inspired outfits, Jess and Stand took joy on this day. But hey, there was Maggie the pup — the big league addition to their life, wagging her tail and trotting along her new family. It was fun, it was lucid, it was Jessica and Stan. Congratulations, lovers!
Click image to enlarge
Like. Click to Vote
>
The Engagement Shoot
The shoot was about two people in love and having fun. Jessica and Stan wanted the photos to reflect their fun personalities and celebrate two important events in their life: their engagement and their new addition to the family – their puppy Maggie.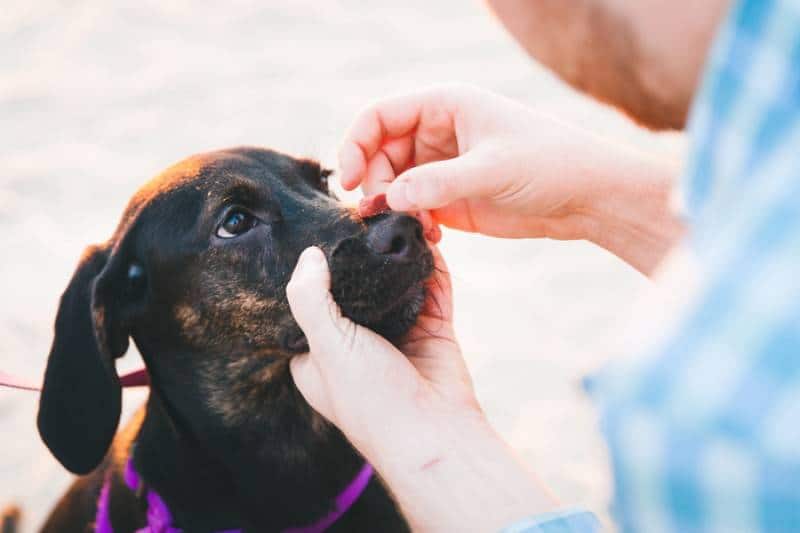 The Location
We picked Brighton Beach Boardwalk and Coney Island as the backdrop because this neighborhood is very special to both Stan and Jessica. Stan proposed to Jessica in one of the cafes right on the Boardwalk. The couple lives a couple blocks away and the beach is their favorite place to walk with Maggie. I thought that the colors and lights of Coney Island would perfectly match their quirky personalities.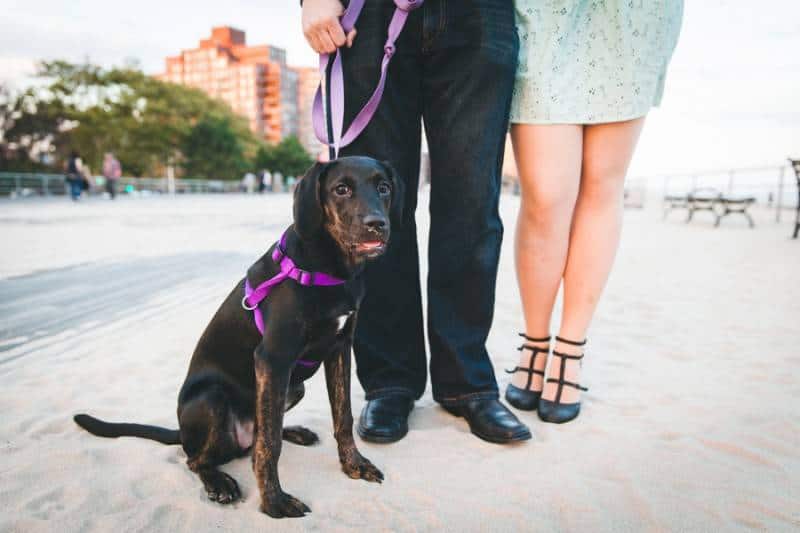 The Outfits
We went with nautical colors for their outfits to match the location. Jessica opted for a cute summer dress paired with vintage inspired heels.
Just Relax
I like to capture natural moments between the couples so my approach is very interactive. I told Jessica and Stan to have fun and Stan was the best at making Jessica laugh! We did a couple of poses but my main goal was to tell "a day in the life" story of two people in love.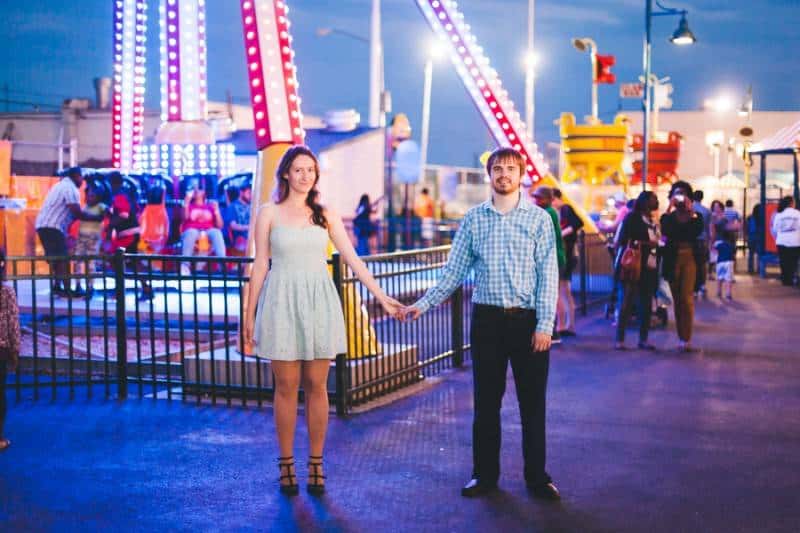 VENDORS
Photographer:  Elvira Kalviste Photography
Reception Venue: Coney Island