Fluffy white snow, deep red poinsettia, lush green mistletoe, and the warmth of knitted sweaters – all the elements needed for Rachel and Matt's winter engagement shoot. Added with the vintage crates and wooden chair, everything went serene. The negative twenty- two degree temperature in Ottawa was nothing compared with their cozy and warm hugs and kisses. Keep the fire burning, Rach and Matt! We are all eager to see those wedding photos soon!
Click image to enlarge
1

Like. Click to Vote
>
The Album Story
The Canadian winter can be harsh. But it's worth braving the cold and the snow to get some beautiful portraits, and that's what this shoot is all about. I met Rachel in high school and I was looking forward to getting some beautiful couple photos for Rachel and Matt, but wanted to spice it up and make it even more beautiful than a typical couple session. Enter Brittany Frid of Satin and Snow! Brittany designed the most beautiful set up and incorporated tons of details that really make this shoot special. She organized the vintage rentals from Amy and Jen Decor and we just could not be happier with how the shoot turned out.
Wedding Outfit Inspiration
Neutral is Brittany's specialty. Colour is mine. So together, we loved the look that was created for this shoot. The pop of Rachel's bright lip contrasted with her knit sweater — amazing.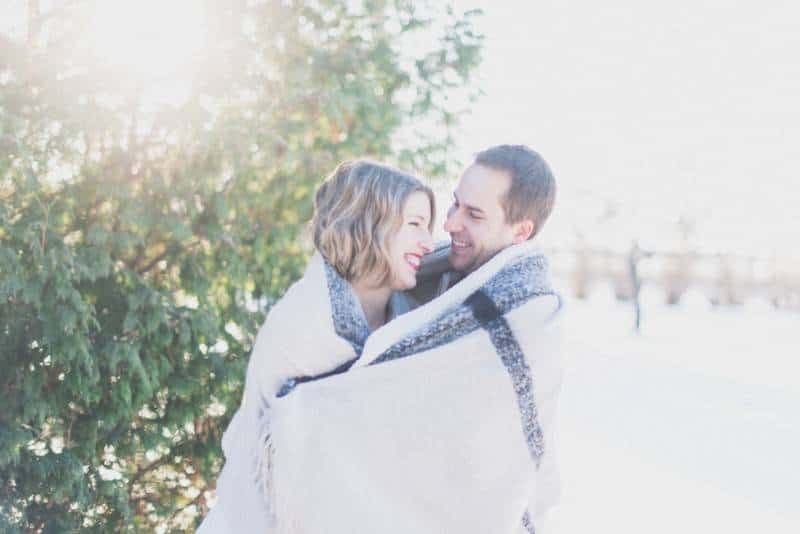 The Do-It-Yourself (DIY) Projects
The floral crown was created by Brittany Frid of Satin and Snow. It's one of my favorite elements.
Favorite Part of the Day
It was MINUS twenty-two degrees in Ottawa the day we shot this! We parked the car up on the field where we were shooting and let it run for over an hour. It was our spot to warm up between sets!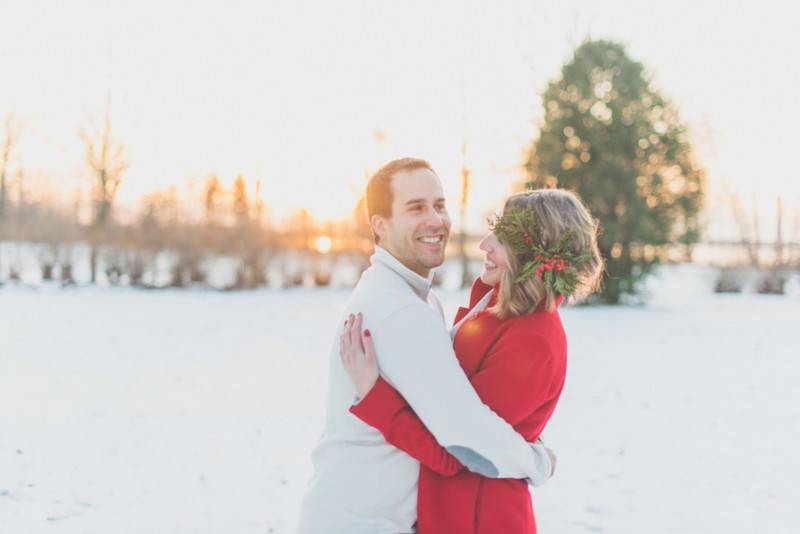 VENDORS
Photographer:  Laura Kelly Photography
Equipment Rentals: Amy and Jen Decor
Design and Decor: Satin & Snow