Sarah ♥ Trevor
Summer is on its way and I'm sure many brides are now eyeing great summer wedding inspiration. Featuring glorious yellows and oranges, Sarah and Trevor's wedding day is one that you'll keel over. Now, let's start browsing!
Click image to enlarge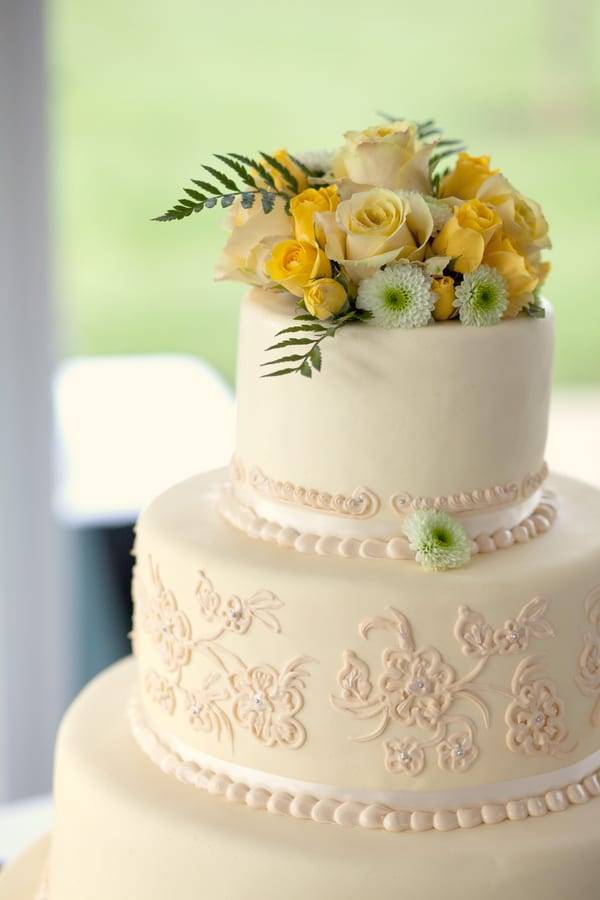 Like. Click to Vote
>
Extra Special Details
The wedding venue. Sarah and Trevor got married at the King Estate Winery in Oregon. The vineyard was a great witness to the couples vows and wows. Their photos above tell us one thing – you don't need much decoration when Mother Nature can do it all. The  verdant background added a natural touch to the theme of the day.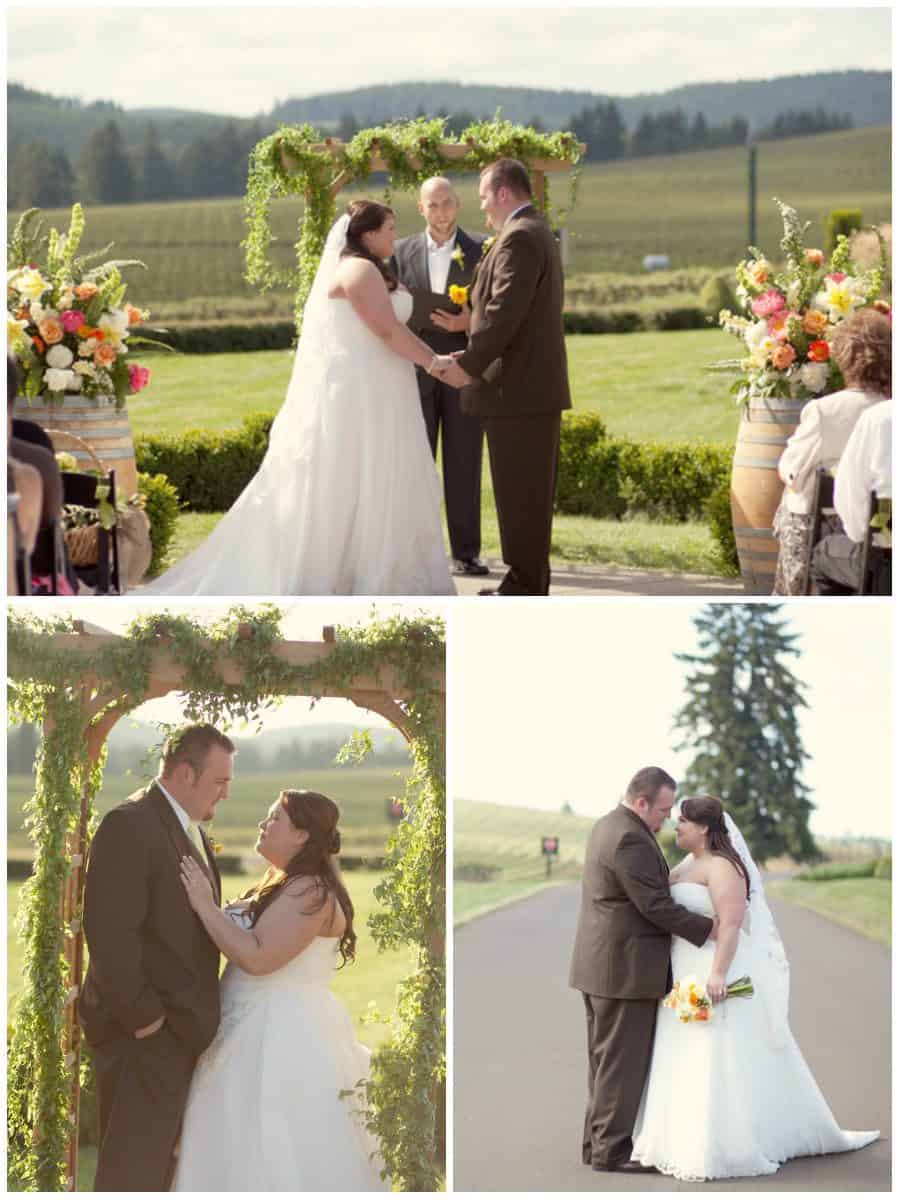 The bridesmaids. Sarah was attended by three bridesmaids and a maid of honor. The brown haltered and knee-length dresses fitted all of them perfectly. Their bouquets were made of bright yellow roses and white calla lilies.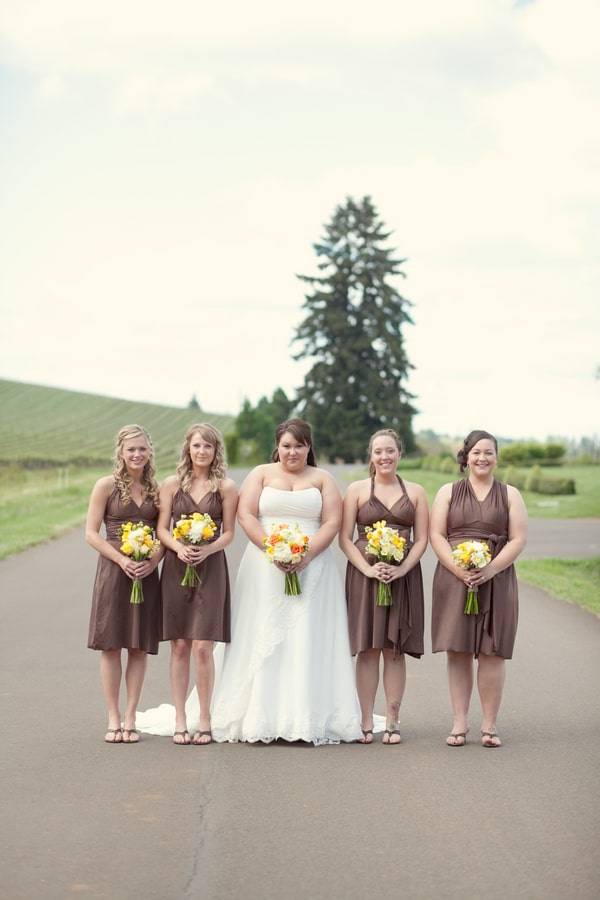 Looking at their gallery, I was fully convinced that yellow is a happy bright color to theme your wedding around. What do you think?
VENDORS
Photographer:  Sara Gray Photography
Reception Venue:King Estate Winery
Floral Designer: Passionflower Design
Floral Designer: Passionflower Flower Design