So you've got your dream dress, you picked out some cute picture-worthy shoes, and you know if you want to wear your hair up, down, or in a tousled side chignon. Now it's on to the fun stuff to complete the look. I've rounded up three of my favorite bridal accessories designers, and the unifying theme here is decadent, luxurious glamour with a vintage vibe. These statement makers would be a great way to dress up a simple gown, or to switch up your style for the reception without having to buy a second dress. Remember: every girl deserves a little bling on her wedding day!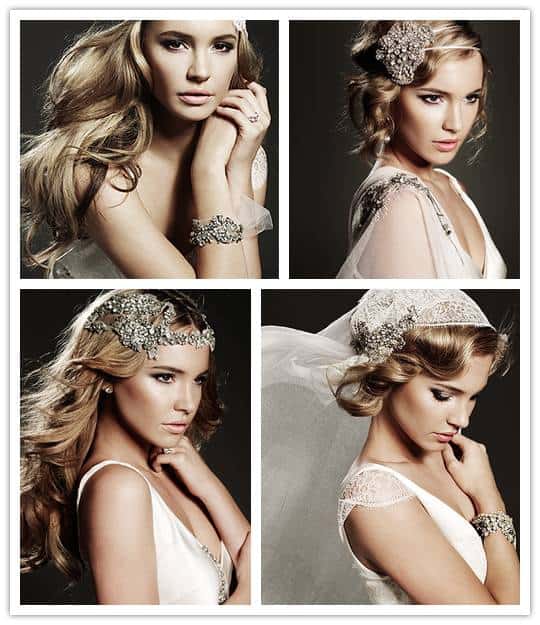 JOHANNA JOHNSON: An Australian designer, Johanna Johnson was inspired by the heady nights of the 20's and 30's for her latest collection. Marrying romance with elegance, sophistication and old world glamour, the hand-crafted pieces are made with Swarovski crystals, platinum tones, and Parisian bead work. J'adore.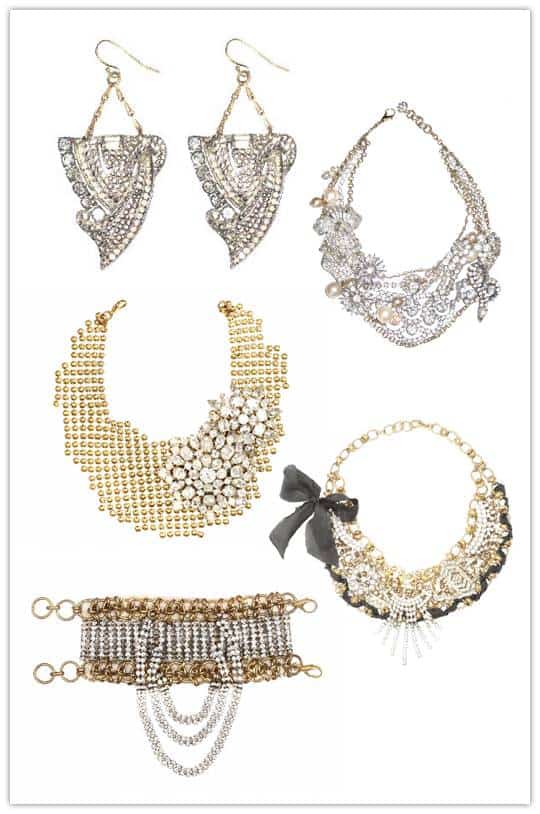 LULU FROST: For the ultimate combo of antique and modern, look no further than Lulu Frost, who now sells some of her one-of-a-kind pieces at the J.Crew Wedding Boutique in NYC. The New York-based designer creates each piece from found period antiques (think long-lost room numbers from the Plaza Hotel, chandelier crystal, and rare Victorian charms), and then reinterprets these antique objects by combining them with unexpected modern elements. Totally fresh and oh-so-chic.
JENNY PACKHAM: Ah, Jenny Packham. A perennial fave for luxury-loving starlets and brides alike. In addition to her gorgeous gown designs, Jenny Packham has an extensive collection of bridal hair accessories and jewelry. Inspired by vintage jewels and 1930's Paris, these pieces are sure to make your groom's jaw drop.
This round up would be incomplete without a reference to Maddy's post on Kristen Kuehn Designs. Kristen's gorgeous accessories have a similar Old Hollywood-meets-contemporary style, and luckily they are pretty affordable as well. Happy shopping!
Images from the respective designers' sites.
• • ♥ • •
Jessica Edwards Malish is a brand manager at a boutique branding and design agency. She and her husband live and work in New York City. As a recent bride, she fell in love with wedding styling and design and is thrilled to continue the love affair in her guest posts for Inspired Bride.