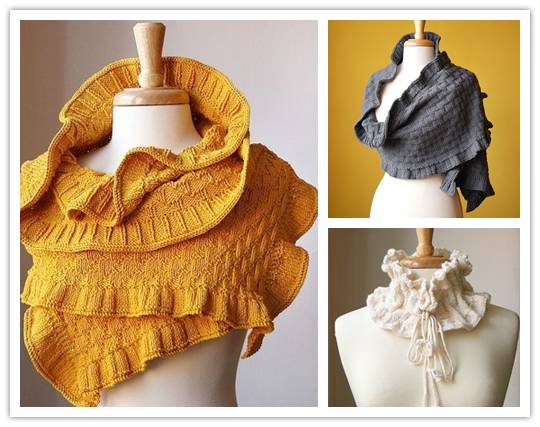 Hello everyone! Yes, Maddy's alive. Busy and just finally kicking a nasty cold, but alive. Speaking of cold…
It's getting really chilly up here in Minnesota. It always amazes me how the world seems to know it's September, and therefore anything about 70 degrees Fahrenheit is out of the question. (Okay, maybe that's exaggerating it a little bit, but it's definitely cooling down.) I started thinking this weekend that it's probably around the time brides should start looking for backup cover ups just in case they bought dresses that were better for an Indian summer than your typical fall forecast.
I started researching, and then I found Tickled Pink Knits. The above selections are definitely my top three picks from their collection, but their Etsy shop has a variety of cute designs to choose from, with a selection of colors at your disposal for a truly custom piece for your wedding day. I adore the charcoal and the yellow – so modern, but so perfect for this time of year as well! If it were me, I'd get a cover up with a pop of color and get shoes that match it for a fun look (but that's just me!).
Images from Tickled Pink Knits.