After several delays, time has favored them, and I say congratulations, Susan and John! I am very happy to share their nautical happiness to you, folks! Ideally held at the Country Club of Virginia James River Clubhouse, they had a small reception to be intimate and sincere and seriously, everything was lovely! To Elizabeth Crea Photography, LLC, thank you for sharing with us these lovely photos!
Click image to enlarge
3

Like. Click to Vote
>
Extra Special Details
They literally tied a knot as part of the ceremony in another nod to their love of sailing.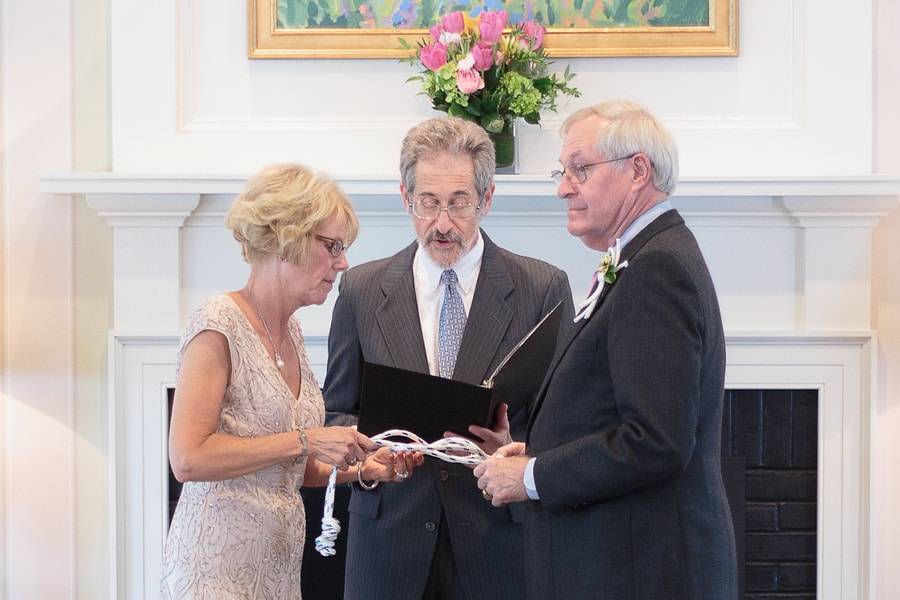 The shell decorations to be more nautical!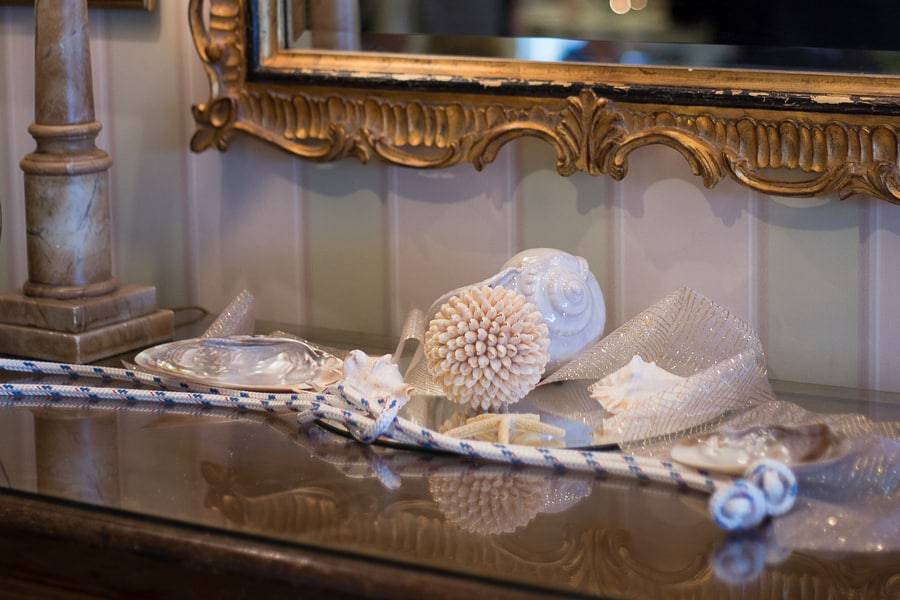 The bride's father and a friend  played music during the wedding. They  often play at one of the couple's favorite restaurants near where they sail.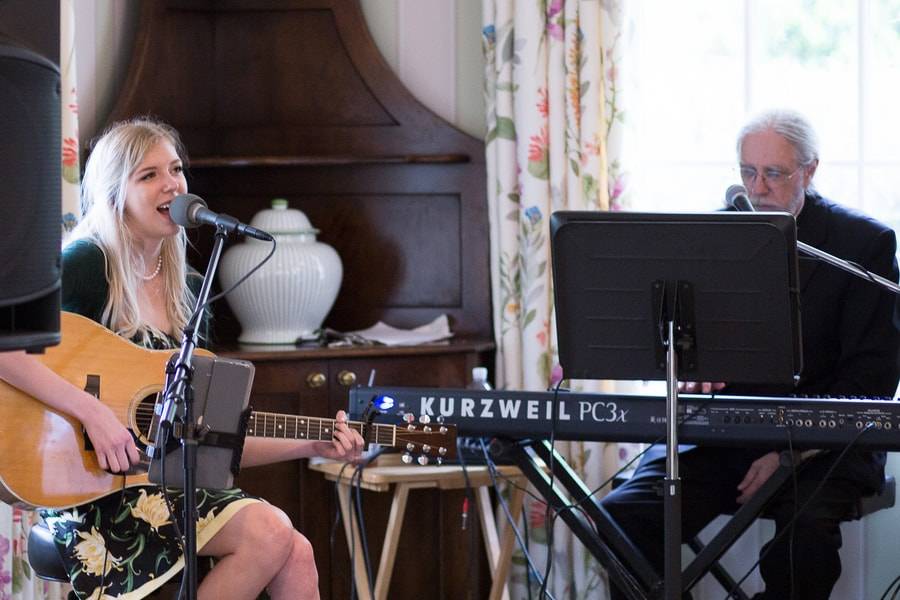 After the small reception at the country club, they moved the party to the clubhouse at the couple's condo. 'Twas a night of bonding and fun!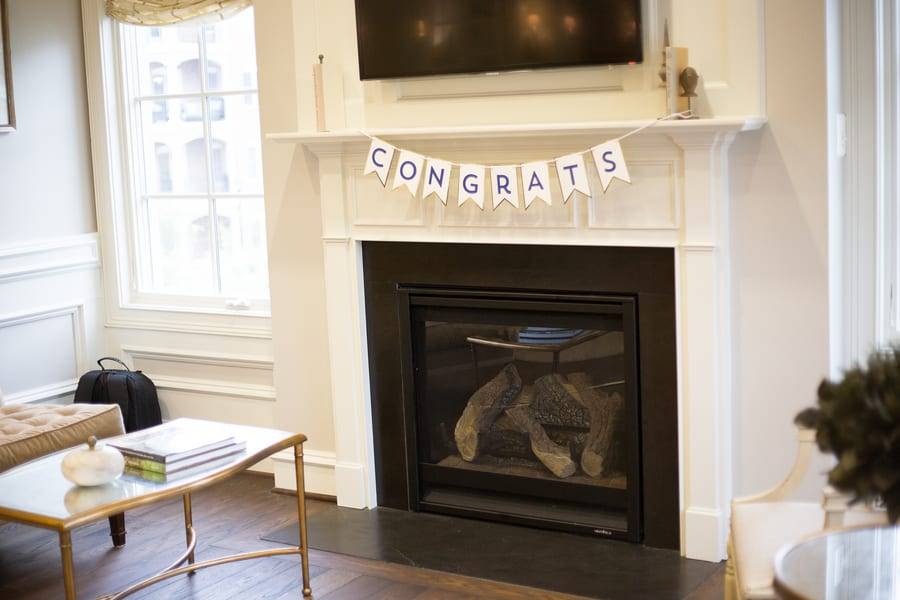 The "finally" banner on the cake is a nod to the fact that they waited and was specially made by the bride. It was tres-leche from a local restaurant, Kuba Kuba.
Money Matters
$5,000 – $10,000
Vendors
Photographer:  Elizabeth Crea Photography, LLC
Bakery: Kuba Kuba
Musicians: Paige Melton Music
Reception Venue: Country Club of Virginia James River Clubhouse