From Trisha:
I found a gorgeous country wedding tablescape that I immediately fell in love with and had to share with you all! The simplicity and elegance of using natural antlers with candles, crisp tiny florals, and clean lines from modern ghost chairs had me all giddy. LOVE!
The photos also reminded me of a designer showcase in San Francisco this past March that I was lucky enough to attend. One of my favorite event designers, Tara Guérard, used antler and snakeskin details throughout her room. The fabric draping and soft warm lighting is a great contrast to the desert accents.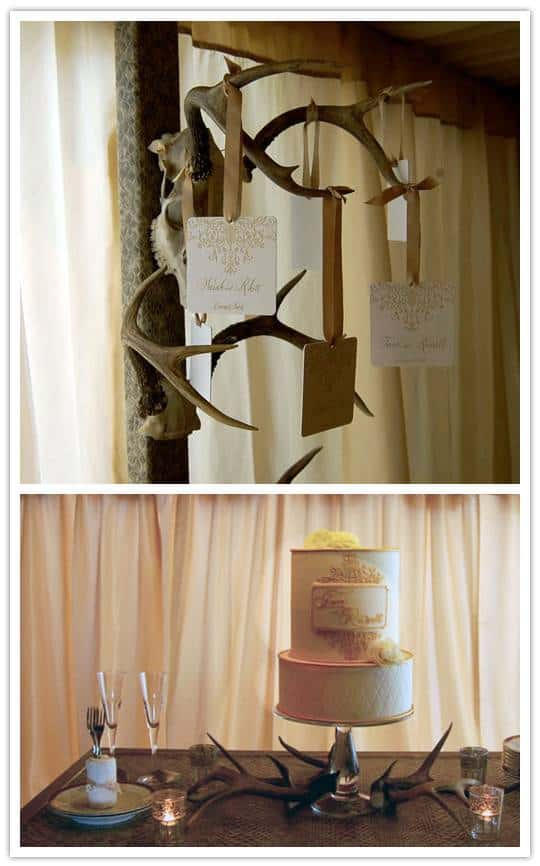 I think the key thing to remember when decorating with unexpected details like faux fur, snakeskin or antlers, is to throw in something modern or overly elegant and soft to take the hunting edge off. I took a peek around the net to find other ways to incorporate this type of decor into weddings and found some amazing things! What I love most is the different vibe each piece brings to the overall feel of the wedding. The antler chandeliers and stone fireplace are so stunning and dramatic! The silver candlesticks are delicate and bold at the same time. I also can't get enough of the Georgia O'Keefe inspired table top with all of the fun vintage details, succulents and bright poppies. Incorporating something new and different that you both love into your wedding decor really shares something about who you are, and that is what makes a wedding truly amazing!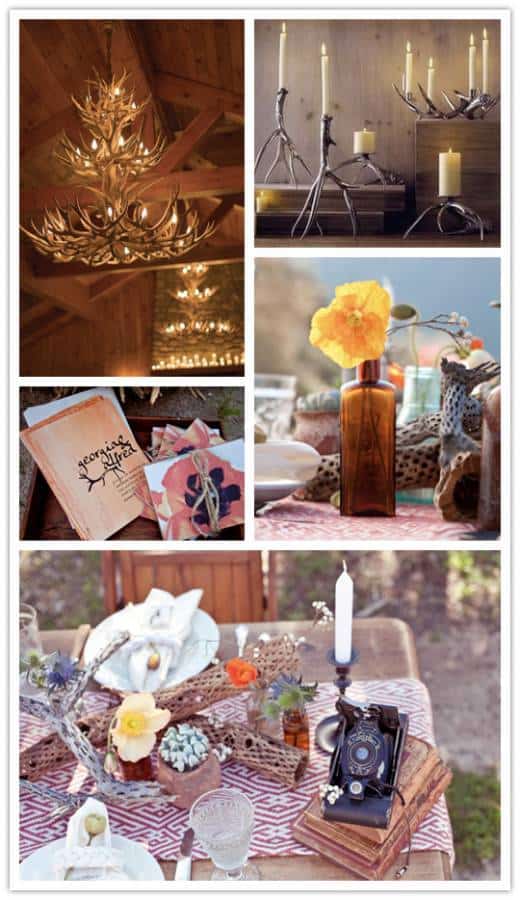 • • ♥ • •
Trisha Dean is a wedding and event planner in the San Francisco Bay Area. A background in graphic design and corporate event planning led to her love of designing and planning weddings. She is the author of Adore and a contributing blogger to Bay Area Bride Guide in addition to the Inspired Bride. She lives in Walnut Creek, California with her husband, daughter, and two cats.
Images from Canadian House and Home, Tara Guérard, Charley Star Photography via Once Wed, Daria Bishop Photography via Style Me Pretty, ThisNext.