Pyone and Chris knew they'd only be engaged once in their lifetime, so they did it in a traditional Burmese way in honor of the soon-to-be bride's culture. The whole ceremony may be very Burmic but the venue and the decorations were all contemporary and vintage especially the marble tiles, victorian walls, and chandeliers. Surprisingly, both the elements balanced with each other. Pyone wore a silver one-shoulder long gown which Chris apparently loved! I would've called it a wedding gown, but this is still an engagement party! She even had a bright yellow bouquet that complemented with her whole look. What an awe-inspiring day. Looking forward to their wedding. I'm sure it'd be as grand and beautiful as their engagement. Congratulations, Pyone and Chris!
Click image to enlarge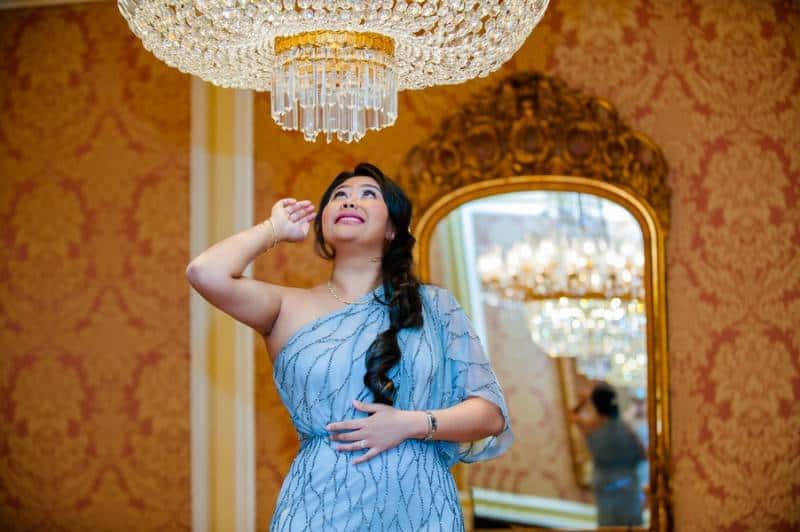 4

Like. Click to Vote
>
The Engagement Shoot
We wanted to be relaxed but still luxurious. The photos definitely show the dynamic between us.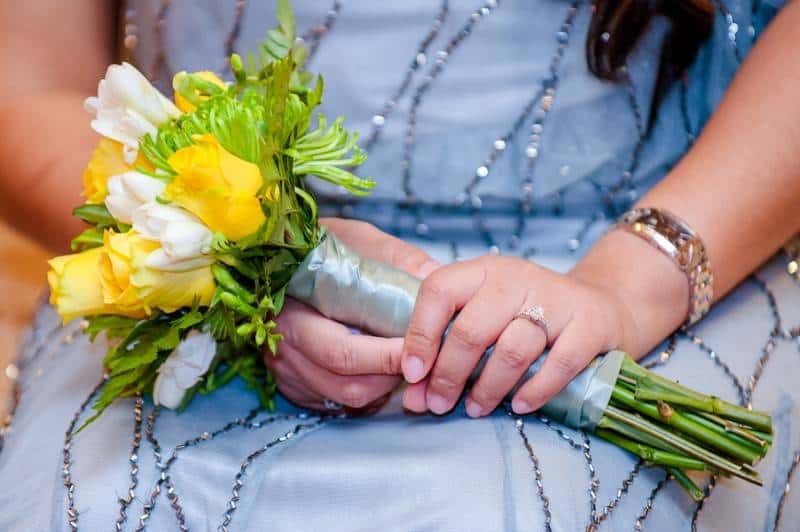 Location
Well, we wanted to do Traditional Burmese (Myanmar) engagement ceremony to celebrate the bride's heritage. We love glitzy and glamour and marble tiles and chandelier. Grand America Hotel was a perfect place that represent that. So, we took the engagement photos before the ceremony.
The Outfits
Since all friends and family are dressing up for the ceremony, I wanted a long gown: definitely not white of course but stay in wedding color palette. My fiance` loves it when I wear one shoulder dresses. So, I particularly looked for that style. Once I found my dress, the rest was easy. The groom just matched what I planned.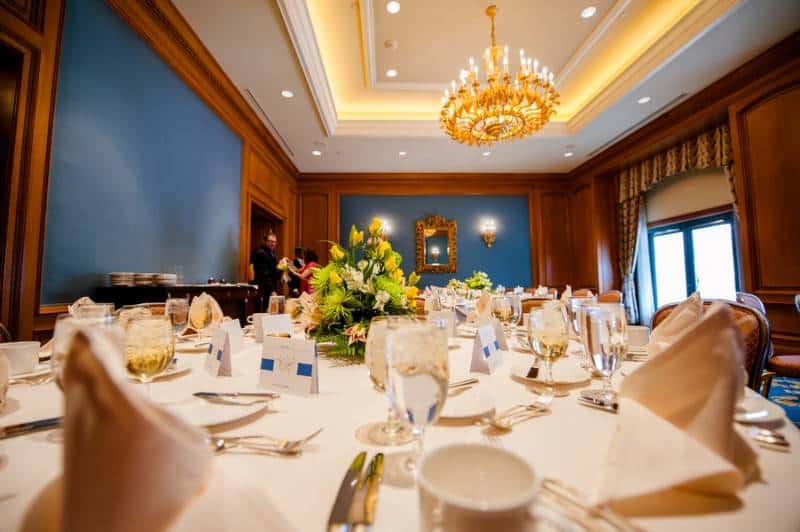 A Hint For the Wedding Day
It shows that the wedding will be filled with traditions (we both love to honor that). A little bit of luxury but a lot of fun. Definitely good food!
On Posing for the Shoot
It was quite fun when it was just the two of us but once parents arrived, we started to feel uncomfortable. So, we stopped the shoot and started greeting guests. Just looked him in the eye. Or if he's tense, just make him look at you only. Tell an inside joke or two. That will help you relaxed.
About Our Wedding
Wedding will be in June. We are planning an outdoor ceremony and then ballroom reception.
VENDORS
Photographer:  Smyer Image
Other: Bloomingdale's
Event Venue: GA Hotel
Makeup Artist: Red Scarlett Makeup Artistry